Diane Keaton: The Oscar-Winning Actress's Net Worth and How She Makes Money Today
Diane Keaton literally and figuratively wears many hats. 
Not only is the 74-year-old known for her distinct covered up style topped off with a hat she's also a talented director, producer, singer, interior designer, photographer, and author. Keaton's published numerous books over the years and, oh yeah, she's an Academy Award-winning actress.
Not to mention she can hold her own in a drama just as easily as she can be light and funny in a comedy. Ahead, find out how much money the Hollywood legend has amassed since she began acting in the early 1970s. 
Keaton: 'No one has ever called me an icon'
Despite her notable career, Keaton found it surprising to learn she'd been called one. During a July 2019 interview with InStyle, when asked how she handles being referred to as such, she said it had been a completely new experience. 
"Well, this word "icon" is new to me. No one has ever called me an icon," she said. "I guess with time you call people an icon because they've been around for a long time. That's an icon for you."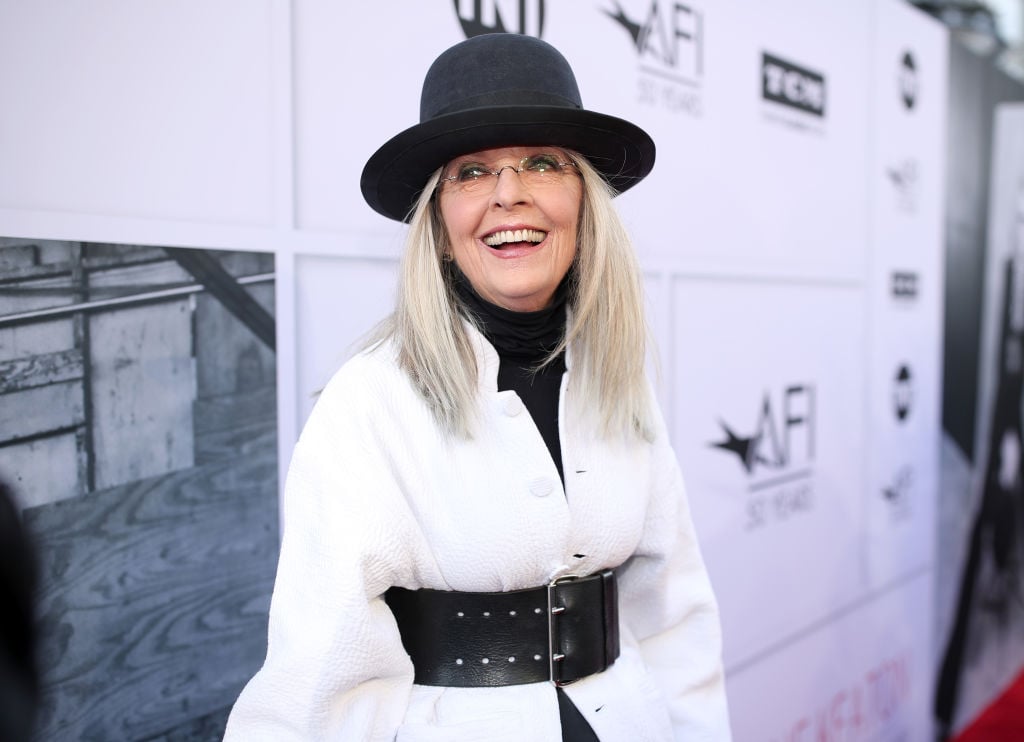 In the same interview, Keaton also said she hadn't been "aware" people admired her work.

She's starred in more than 40 movies
According to IMDb, Keaton has upwards of 70 acting credits to her name. She's starred in classic films such as Woody Allen's Annie Hall — for which she earned an Academy Award — and Francis Ford Coppola's The Godfather trilogy.
Other acting credits of hers that have become beloved by audiences include Something's Gotta Give (2003), Father of the Bride (1991), Father of the Bride Part II (1995), and The First Wives Club (1996) to name a few. 
She's worked with director Nancy Meyers on multiple projects — the director once shared the funny way Keaton prepares for a scene — as well as Allen.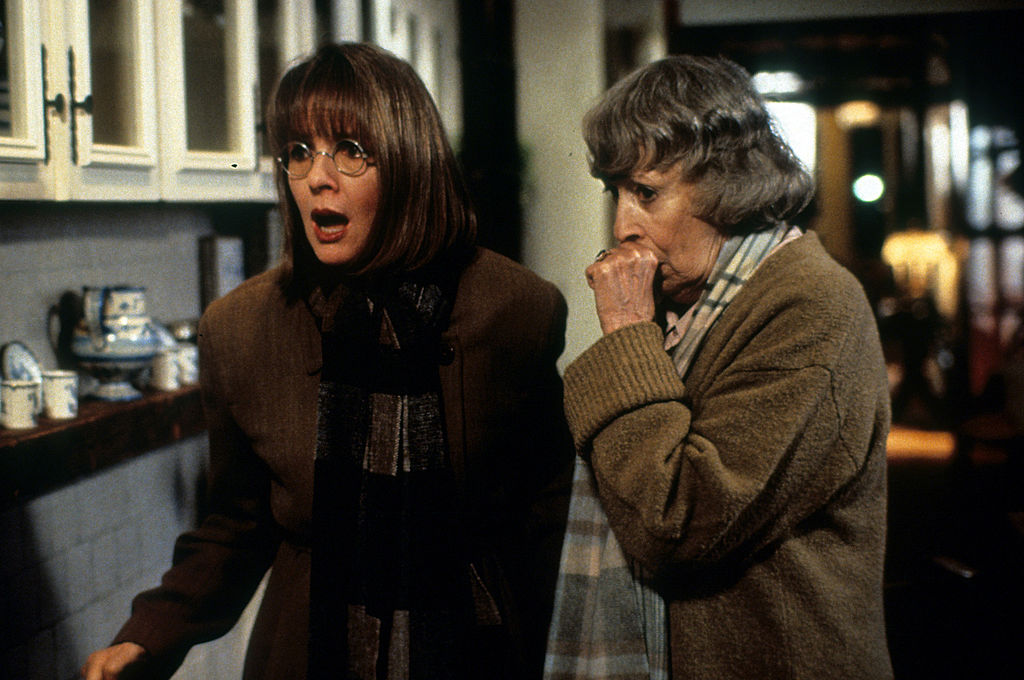 Diane Keaton has an estimated net worth of $50 million
Keaton's acting career is certainly storied which is why it's not surprising to learn she has an estimated net worth of $50 million, according to Celebrity Net Worth.
While she's made the bulk of her fortune from movies, her other talents have contributed to her hefty bank account. She's also made money from TV roles as well, having appeared in HBO's The Young Pope in 2016 and Green Eggs and Ham in 2019. 
She's a spokesperson for L'Oréal
Like many other celebrities who sign lucrative (and sometimes weird) endorsement deals, Keaton's been a spokesperson for the cosmetic brand, L'Oréal, since 2006.
While we don't exactly how much Keaton has made from the partnership, it's certainly contributed to her wealth. Given that she's been a spokesperson for the brand for more than a decade, Keaton's likely taking home a six-figure paycheck from the deal on an annual basis.   

What's next for Diane Keaton? 
Keaton will return to romantic comedies when she stars in Love, Weddings and Other Disasters, a film about the people who work on weddings to create the perfect day for a couple. According to IMDb, the movie's in post-production with no premiere date set. 
Keaton is also set to reunite with Bette Midler and Goldie Hawn for the first time since starring in The First Wives Club together. According to Variety, they've all signed on for Family Jewels, a  film about three women who spend Christmas together after the man they were all once married to dies.
Besides her forthcoming movie roles, Keaton also published another book, Brother & Sister: A Memoir, about her relationship with her brother Randy Hall.