Diane Sawyer Described as 'Two-Faced' and Allegedly Shaded Former Co-Anchor Barbara Walters
Both Barbara Walters and Diane Sawyer are considered pioneers in television journalism.
While Walters became a trailblazer in the 1960s when she joined the Today show, Sawyer made her mark as the first woman anchor at 60 Minutes. Eventually, they wound up working for the same TV network.
But behind closed doors, it's said the two were fiercely and secretly competitive with one another.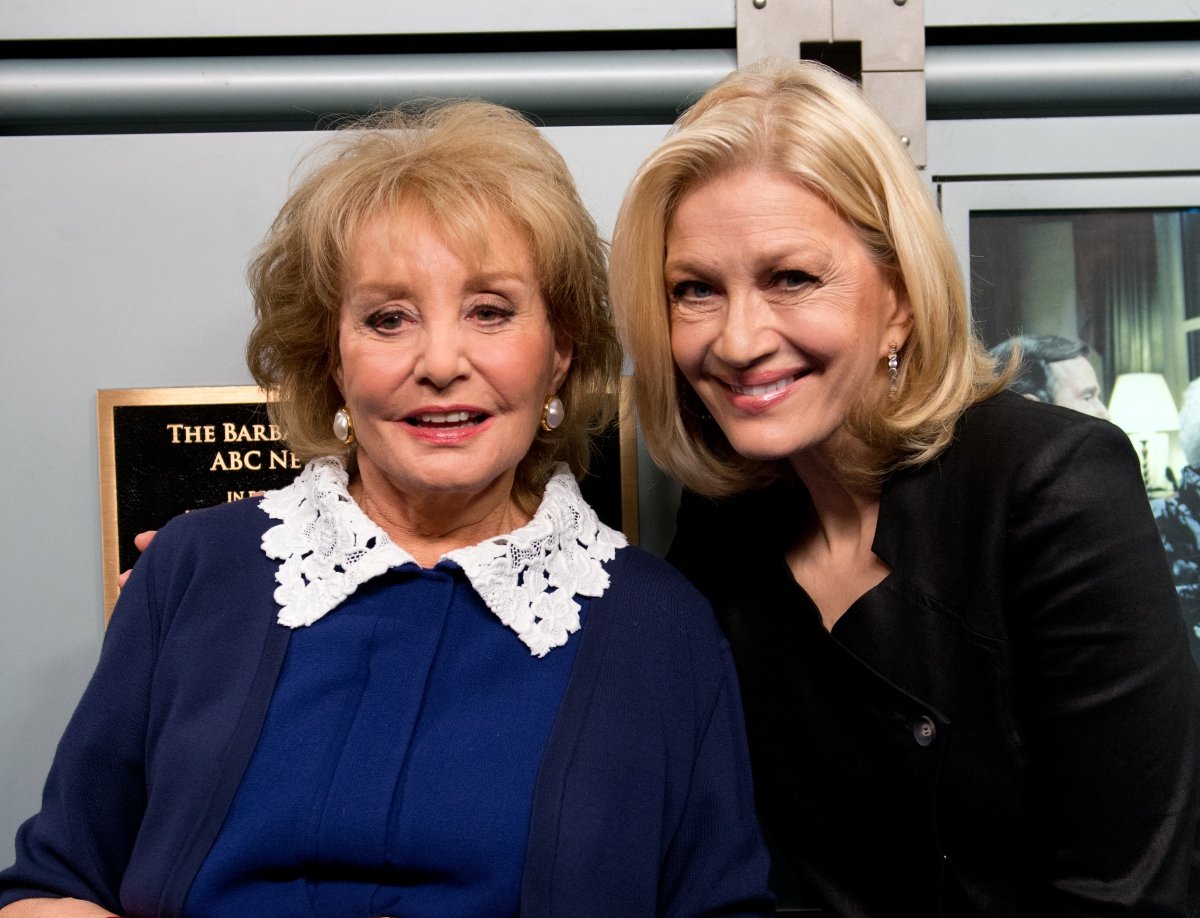 Diane Sawyer left CBS for ABC
Diane Sawyer worked as a news correspondent for CBS in the late '80s and shifted to their morning show. By 1984, she made history when she landed the co-anchor position on 60 Minutes. She stayed with the network until 1989 when she switched over to ABC.
Her new role entailed working alongside Sam Donaldson on Primetime Live (a.k.a. Primetime) in the evenings. At that time, Barbara Walters already had 20/20 on lock at ABC, and they would often compete for story ideas. This led to unspoken tension in the office.
Diane Sawyer and Barbara Walters had disagreements at ABC
Former 60 Minutes producer Ira Rosen used to work at CBS for years, and later took a senior position over at ABC. He knew Sawyer from her time at CBS and was happy to leave his job with Mike Wallace at 60 Minutes. In Rosen's new book, Ticking Close: Behind the Scenes at 60 Minutes, he wrote about the tension between Walters and Sawyer at ABC.
Animosity kicked up when their respective shows were merged. He claimed they sometimes fought over who would leave their dressing room first. One major point of contention was who welcomed the audience and who signed off for the evening.
"When it was agreed Barbara would say the 'welcome' and Diane would say 'good night,' Barbara jumped in after Diane said good night to say her own good night," wrote Rosen. "They even counted the number of words each one had, introducing the stories. It was a total disaster," he recalled. They were ultimately given separate shows again.
However, the shade continued. Rosen recalled witnessing the two run into each other at the elevator, and they exchanged pleasantries, kissing cheeks and joking about how people believed they were enemies. Per Rosen, once he stepped on the elevator with Sawyer, she railed against Walters.
"I hate that woman. Don't believe a word she says. She knifes me any chance she gets," Sawyer allegedly said.
Diane Sawyer accused of being disingenuous  
Rosen wrote that although he valued Sawyer's work ethic and intelligence, he "hated her two-faced qualities." He shared another example and noted that she had a pattern of being overly friendly to someone's face but speaking ill of them behind their back.
Rosen said one day he saw Sawyer being extra nice to a senior producer, even asking about his family. As soon as the man left the room, she allegedly said to Rosen, "He is the black hole of the show. Everything goes in and nothing comes out." All he could do was gasp.
Sawyer retired as an ABC anchor in 2014, but she continues to do special features and documentaries for the network.