Some Disney+ Subscribers Think Bobby Is the Best Character on 'Diary of a Future President'
Eighth grade is definitely a confusing time. You can ask Bobby Cañero-Reed, whose tennis matches, girlfriend, family, and teammates make this year anything but chill. Now, with the entire season of Diary of a Future President available for binge-watching, some viewers shared their love for this character and his family. Here's what fans are saying about the finale of this Disney+ original series. 
This article contains major spoilers from Diary of a Future President. Read at your own risk!
Disney+ premiered its original series 'Diary of a Future President'
Middle school isn't always chill. The 12-year-old Cuban-American, Elena Cañero-Reed, will tell you all about it in the Disney+ original series, Diary of a Future President. This television show features Charlie Bushnell as Bobby Cañero-Reed, Elena's older brother. 
"Representation is key! I think it's super important for kids and teens (everyone!) to see characters they can relate to… who look like them.. achieving amazing things. I hope our show will inspire and empower people to stand up for good and follow their dreams. No, chase their dreams! And to be proud of who they are," Charlie Bushnell said during an interview.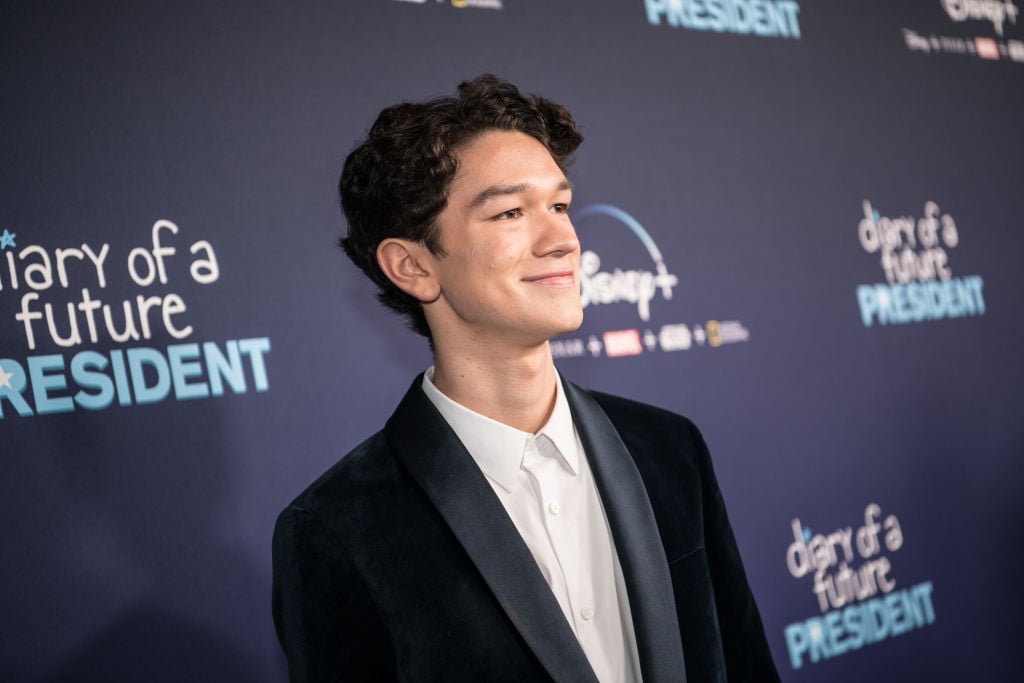 Bobby Cañero-Reed has a 'chill' time in eighth grade
Elena may be the star of this Disney+ original series, but it also follows the life of her mother, Gabi, and her brother, Bobby. A few years older than Elena, Bobby is in eighth grade and the captain of the tennis team. Things get a little more complicated when a new person joins Bobby's team.
Although he's still together with Monyca with a "y," Bobby has feelings for this other person — his teammate Liam. He doesn't exactly share his feelings, but viewers see him learn more about himself. It's chill. The representation, however, is super cool for some LGBTQ viewers.
Fans shared their love for Bobby Cañero-Reed and 'Diary of a Future President'
With the entire first season released on this streaming platform, some fans took to social media. They wrote their love for Bobby and urged Disney to renew the series for its second season. (So far, the company has not announced if Bobby, Elena, and Gabi will return for more episodes.)
"The way Bobby is just OKAY with the fact that he might be gay even though he can't tell Liam wow [Charlie Bushnell,] you portrayed him so wonderfully, I truly hope there is going to be a second season because I'm not ready to say goodbye yet," one Twitter user said.
"I wanna see Bobby learn more about himself, I wanna know more abt Liam's background, I wanna see more Elena/Sasha/Jessie, Sabi thriving, cami's development with her parents. There's so much more that's left for every character so I [swear,] Disney better not take them away from me," another Twitter user wrote.
The first season of Diary of a Future President is available for binge-watching on Disney+. To learn more about Disney's streaming platform and to subscribe, visit their website.