Dick Dale: How Much Was the Surf Rock Legend Worth When He Passed Away?
Dick Dale, the king of surf rock who influenced a generation of guitarists and set the tone for Quentin Tarantino's Pulp Fiction, passed away March 16. He was 81 years old. Dusty Watson, a drummer who toured with Dale in the 1990s, confirmed the news to NPR.
Dale's passing marked the end of a long fight with health problems that originally surfaced in his 20s. That's when he first learned he had cancer, and a diabetes diagnosis later in life made his final decades of touring a bitterly painful grind.
Nonetheless, Dale soldiered on and entertained audiences around the world so he could pay his medical bills and support his family. He was very open about why he continued touring and what he dealt with in order to make it to his nightly gigs.
"I can't stop touring because I will die," he told Pittburgh City Paper a few years ago.
Dale earned $1 million per year before cancer derailed his career.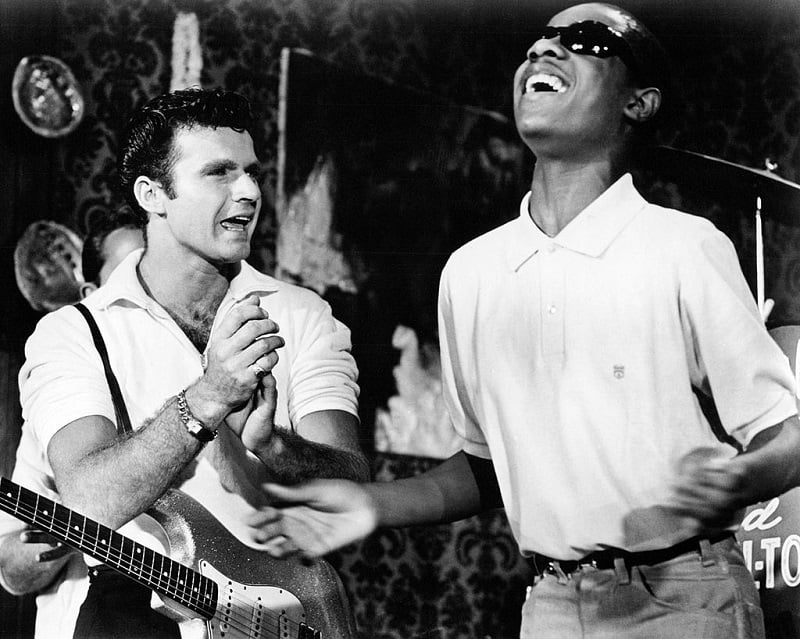 Dale began releasing singles in 1958, when he dropped "Ooh-Wee-Marie" on Deltone Records. By 1963, he had moved on up to Capitol Records and released what became his most famous song, "Misirlou Twist." (It's the song with the pulsing staccato riff playing over the Pulp Fiction credits.)
He released one single after another on Capitol in '63, and in the following year appeared in Beach Party, a Frankie Avalon movie. (See him above clapping and singing alongside a teenage Stevie Wonder in the film.)
With movie appearances and his reputation already established as the "King of the Surf Guitar," Dale was nearing the height of his career. He said he earned as much as $1 million per year in those days, The Washington Post reported.
However, a diagnosis of rectal cancer in 1965 changed everything. He soon began battling the deadly disease that took part of his small intestine and forced his weight below 100 lbs. in the mid-'60s.
Though doctors said he might only have months to live without surgery, Dale found a way to get the treatment he needed to stay alive. But the following 50 years would be an absolute grind.
Medical bills reduced Dale's net worth to an estimated $200K when he passed.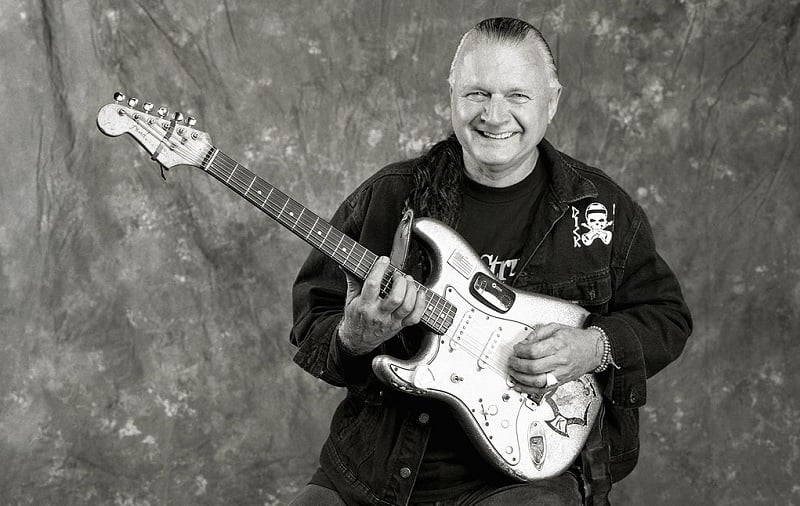 For years, Dale had to wear a colostomy bag while touring, and the costs of treating a second bout with rectal cancer forced him away from a life of rest. He had to get back out on the road and fill venues to pay for his medical care.
He told the City Paper in 2015 that he spent $3,000 per month on top of his insurance just to change his patches and colostomy bags the proper number of times per day. "Sure, I'd love to stay home and build ships in a bottle and spend time with my wife in Hawaii, but I have to perform to save my life," he said.
Dale said he'd been living that way since the late '90s. Since he wife had multiple sclerosis, his burden could not have been clearer. You can see the impact on his finances.
When he passed away, Celebrity Net Worth estimated his fortune at $200,000.
Check out The Cheat Sheet on Facebook!