Dick Wolf Fires Writer From the Upcoming 'Law & Order' Spinoff for Social Media Posts About Recent Protests
Fans have been patiently waiting for the new Law & Order: SVU spinoff that's coming in the future. However, Dick Wolf, the creator of the series, has recently chosen to fire someone who was going to be working on the spinoff after some recent social media posts about protests going on in the country. Read on to learn more about what's going on.
Christopher Meloni is getting his own 'SVU' spinoff
Christopher Meloni, who plays Detective Elliot Stabler, will be back in his own spinoff before fans know it. According to Deadline, the new series comes from a new deal Dick Wolf signed with Universal Television. The new series will have 13 episodes to start and it will focus around an NYPD crime unit headed by Stabler. Fans are more than excited about this new SVU spinoff and what it will be like.
Dick Wolf fires a writer after he posts controversial social media posts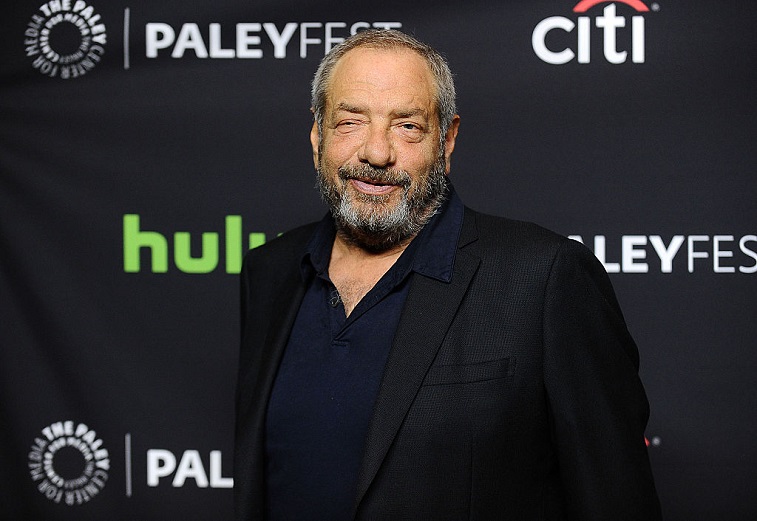 According to Variety, Craig Gore, who is a writer who has worked on shows that include Chicago P.D., was fired from the new spinoff in the works. The news comes after Gore posted some Facebook posts that include him holding a weapon with a caption: "Curfew…" He also made another graphic comment that included the words: "light mother******* up who are trying to **** with my property." The posts were in response to the curfew in Los Angeles amid protests about police brutality and a call for criminal justice reform.
Wolf responded to Variety by saying: "I will not tolerate this conduct, especially during our hour of national grief. I am terminating Craig Gore immediately."
Christopher Meloni doesn't know who Craig Gore is
RELATED: Can Christopher Meloni's 'Law & Order: SVU' Spin-Off Work Without Mariska Hargitay?
A fan asked Meloni on Twitter about the situation. "Ayy @Chris_Meloni your new showrunner is a proud boy," a Twitter user wrote to Meloni, who chose to respond by saying he doesn't know who Gore is.
"Truth: Matt Olmstead is my showrunner. I have gotten no word on any hirings. I have no idea who this person is or what they do," Meloni tweeted back about the situation.
The protests are in response to the death of George Floyd
Protests have erupted all over the world in response to the death of George Floyd that has been ruled a homicide. Floyd died by homicide on May 25, 2020. Two autopsy reports state homicide as the manner of death, but according to CBS News, they actually differ on some particulars. Derek Chauvin put his knee on the neck of Floyd and according to the independent report conducted at the request of the Floyd family, Floyd died from asphyxiation.
The other autopsy performed by the Hennepin County Medical Examiner agreed that Floyd died by homicide, but stated that Floyd's lungs and heart stopped working "while being restrained" by officers.
According to CNBC, three more officers have been charged now. Chauvin's charges have been upgraded to second-degree murder. He was originally being charged with third-degree murder as well as second-degree manslaughter.
People are advocating for criminal justice reform and standing up to police brutality in the wake of the loss of George Floyd's life.