What is Dick Wolf's Net Worth and How Does He Make His Money?
Most people recognize American producer Dick Wolf because of his ground-breaking work on drama television series Law & Order and Chicago Fire. His successful shows have earned him Emmy Awards as well as countless other honors. What is Dick Wolf's net worth?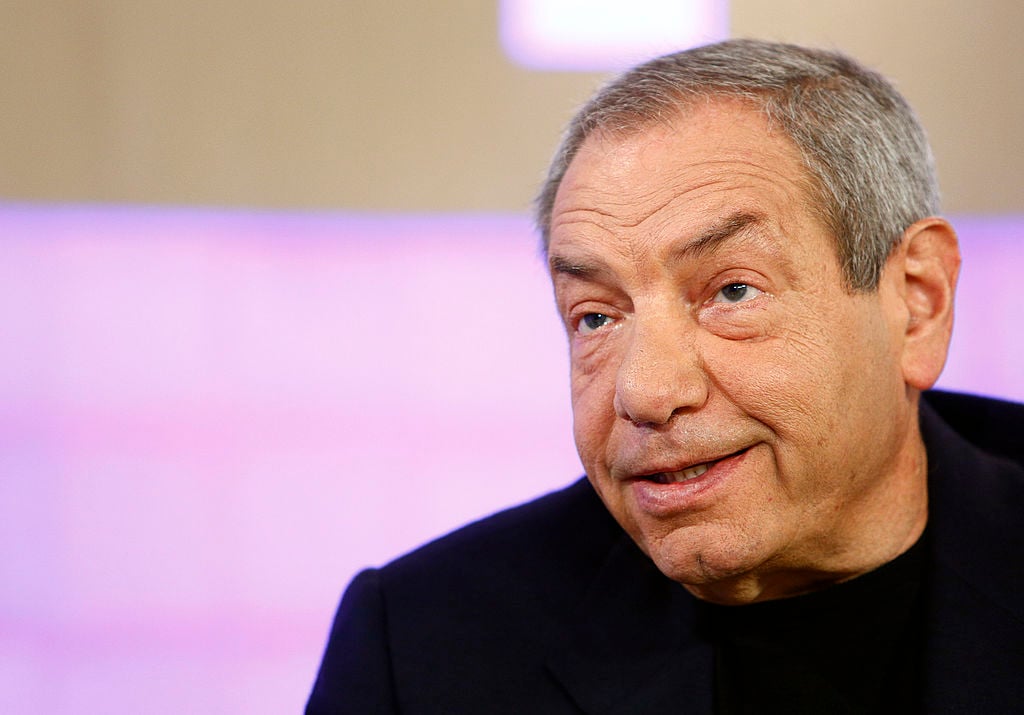 Dick Wolf's background

Richard Anthony Wolf was born December 20, 1946, in New York City to a Jewish father and Roman Catholic mother. He went to an all-boys private school in Upper East Side Manhattan and also a boarding school in Massachusetts. He then graduated from the University of Pennsylvania in 1969, where he was a member of the Zeta Psi fraternity.

Wolf started a career in the advertising industry as a copywriter at Benton & Bowles. There, he created commercials for Crest toothpaste. He also received credit for creating slogans including, "You can't beat Crest for fighting cavities" and National Airlines' "I'm Cheryl, fly me." Even though he had a successful copywriting career, he also wrote screenplays, desiring a career in film. During this time, he collaborated briefly with a struggling screenwriter at the time, Oliver Stone.

Wolf is currently married to Noelle Lippman, and he has five children.

Dick Wolf's successful television career

Wolf moved to Los Angeles, California and had three screenplays produced. One of these screenplays included the widely-accepted film, Masquerade, featuring Meg Tilly and Rob Lowe in 1988. He began his television career writing for Hill Street Blues, a show that documented the lives of police staff. His first Emmy nomination came from an episode only he wrote called, "What Are Friends For?" Wolf then began writing and co-producing for Miami Vice's third and fourth seasons.

Wolf is most known for his work on Law & Order. The series ran from 1990 to 2010, tying with Gunsmoke for the longest-running drama television show ever. It has won and been nominated for several honors including Emmy Awards. Several spin-offs have come from Law & Order including Law & Order: Special Victims Unit, Law & Order: Criminal Intent, Law & Order: Trial by Jury, Law & Order: UK, and Law & Order: Los Angeles, all of which Wolf served as creator and executive producer.
Law & Order: Special Victims Unit is the only series still running, as NBC just renewed it for the record-breaking twenty-first season. Because of the several spin-offs, multiple awards, and long-lasting seasons, Law & Order is considered one of the most successful television series.

He also co-created and executively produced police drama television series, New York Undercover on FOX which ran from 1994 to 1998. Wolf then created and served as executive producer for NBC's Crime & Punishment, a courtroom reality series that followed the San Diego District Attorney's office prosecuted real-life crimes.
Wolf's production company, Wolf Films, also produced documentary Twin Towers in 2003. The Academy-winning Short Documentary followed two brothers' lives; one a policeman and the other a fireman, who were both killed in the line of duty on September 11, 2001. His company was also involved with producing a documentary, When You're Strange, about a famous rock group, The Doors.

Wolf also created NBC's Chicago Fire, a drama television series about a group of men and women who work at the Chicago Fire Department. The show peaked at number two for NBC's scripted drama series, behind Revolution. He has since created and executively produced all the successful spin-offs, including Chicago P.D., Chicago Med, and Chicago Justice.

He then served as executive producer for FBI, a CSI drama featuring former Law & Order star, Jeremy Sisto. Wolf has also created and executively produced several other drama series.

What is Dick Wolf's net worth?

Wolf has received several honors including an Emmy, a star on the Hollywood Walk of Fame, and inducted into the Television Academy Hall of Fame. His estimated net worth is $250 million.