'90 Day Fiancé': Did Deavan Clegg Get 'Teen Mom' Star Jenelle Evans Fired From a Podcast?
In every franchise, there is at least one person who fans rally against. Former 90 Day Fiancé: The Other Way star Deavan Clegg knows this all too well. Fans constantly criticized her for her parenting tactics and the way she treated her then-husband Jihoon Lee throughout seasons 1 and 2 of the show. Jenelle Evans also experienced a lot of criticism during her time on Teen Mom 2 and the fan outrage followed her even after she was no longer involved with the franchise. So, naturally, the two women had a lot in common and were able to connect with one another. But now, Clegg may have gotten Evans fired.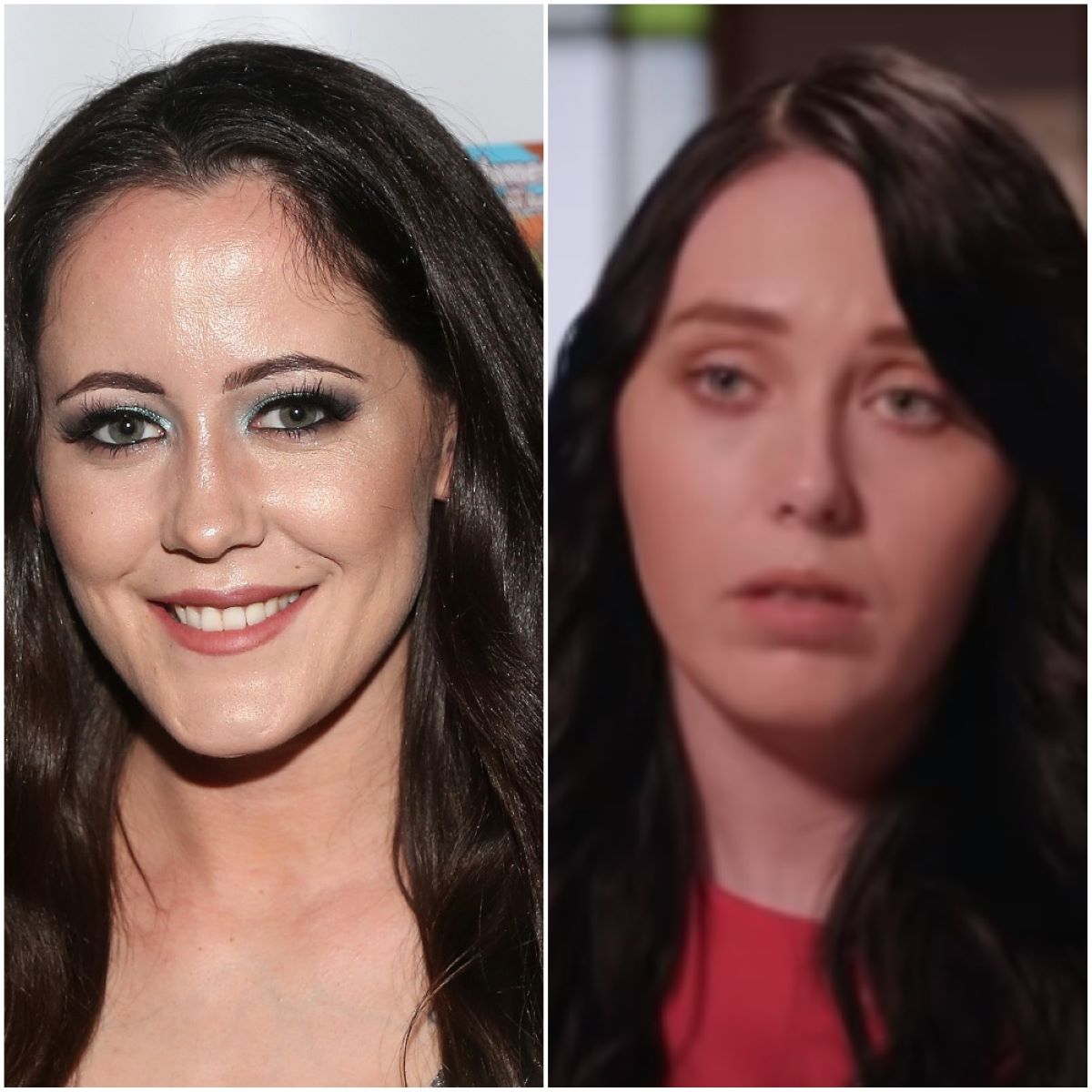 How did Deavan and Jenelle meet?
Evans and Clegg became friends after Clegg appeared on 90 Day Fiancé.
"Jenelle actually reached out to me roughly two years ago when I first was on 90 Day Fiancé, just to kind of be a friend," Clegg told In Touch. "She knows how tough the reality world can be and just kind of prepared me for it in the sense and what to expect when it comes to reality TV. We kept in touch here and there throughout the years and she messaged me about the project and I was like, 'It sounds like so much fun. I think it's a wonderful idea.'"
After their friendship blossomed, the two joined forces for the Girl S#!t podcast, with some other influencers.
"They're really excited to jump on board and I really connect with all of them," Evans told the outlet of her cohosts. "I was involved with the casting process. So I reached out [to] the girls to who I thought deserved it and who also like, are really relatable and down to earth."
Along with Evans and Clegg, YouTuber Ana Dee, The Blend Girls' Ashley Bond, Candice Ireland, Fashion Nova Curve ambassador Chae Desara, The Blend Girls' Kafi Thompson Matusiewicz, comedian Lauren Francesca, and more were set to be apart of the podcast.
 "I teamed up with [this] great group of people, and it's going to be a whole group of girls and major influencers from all platforms [from] TikTok, YouTube, Instagram, really diverse," Evans said.
"We're going to talk about unfiltered topics and just share our opinions on things," she conitinued. "Basically anything like women empowerment, parenting relationships, marriages. I mean, really anything that we can come up with and we're going to collaborate together and come up with everyone's topics and ideas, and I'm really happy to be moving on to something like this, that my opinions actually matter."
Did Deavan Clegg get Jenelle Evans fired?
Because of Evans' past, fans often call for people to boycott projects that she works on. When fans found out that Clegg was working with Evans, they cautioned her to do research on the former 16 and Pregnant star. When Clegg did finally do as fans asked, rumors started swirling that she no longer wanted to work with Evans.
Several outlets then reported that Clegg got Evans fired from the podcast, however, Evans set the record straight on that in a video uploaded to Instagram.
Good morning everybody, I hope you're doing great. So there's a lot of rumors that I woke up to saying that Deavan got me fired from this thing when I'm her producer and I actually hand chose Deavan to join the cast. So, with that being said, I am not fired. And we don't know what's going to be happening with the podcast right now. But I do know as soon as I get home I have all the equipment to set up mine. So we'll get something going because I know you guys want to hear from me. And thanks for your support, and I love you guys. You'll hear from me soon.

Jenelle Evans.