Did Aaliyah Ever Date R&B Singer Ginuwine?
Back in the early aughts, Aaliyah dominated the R&B charts with her hit songs like "Back & Forth" and "One In A Million." From there, the stunning songstress became a mega-star, so it didn't come as a surprise that everyone became interested in her personal life.
While she didn't hide her relationships with R.Kelly and Damon Dash from the public eye, some fans were convinced that the singer was romantically linked to more famous men than she let on — including fellow R&B chart-topper Ginuwine.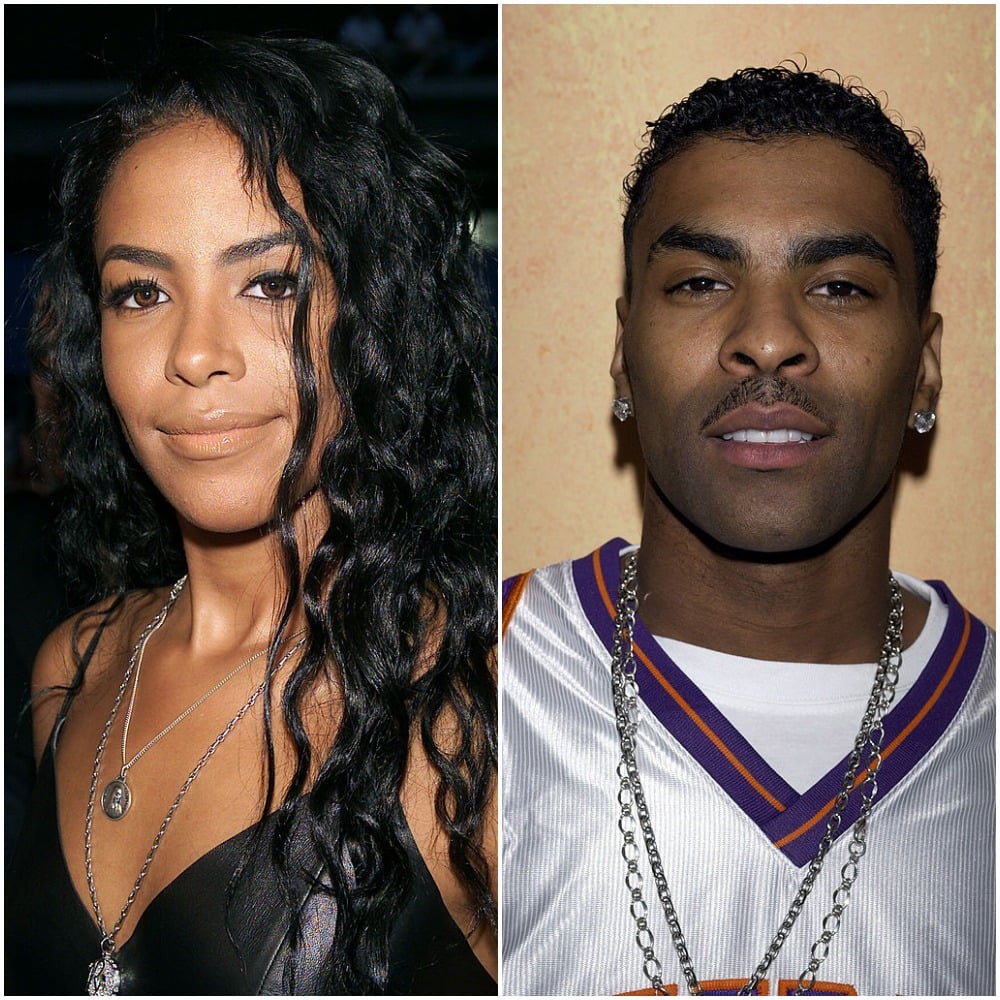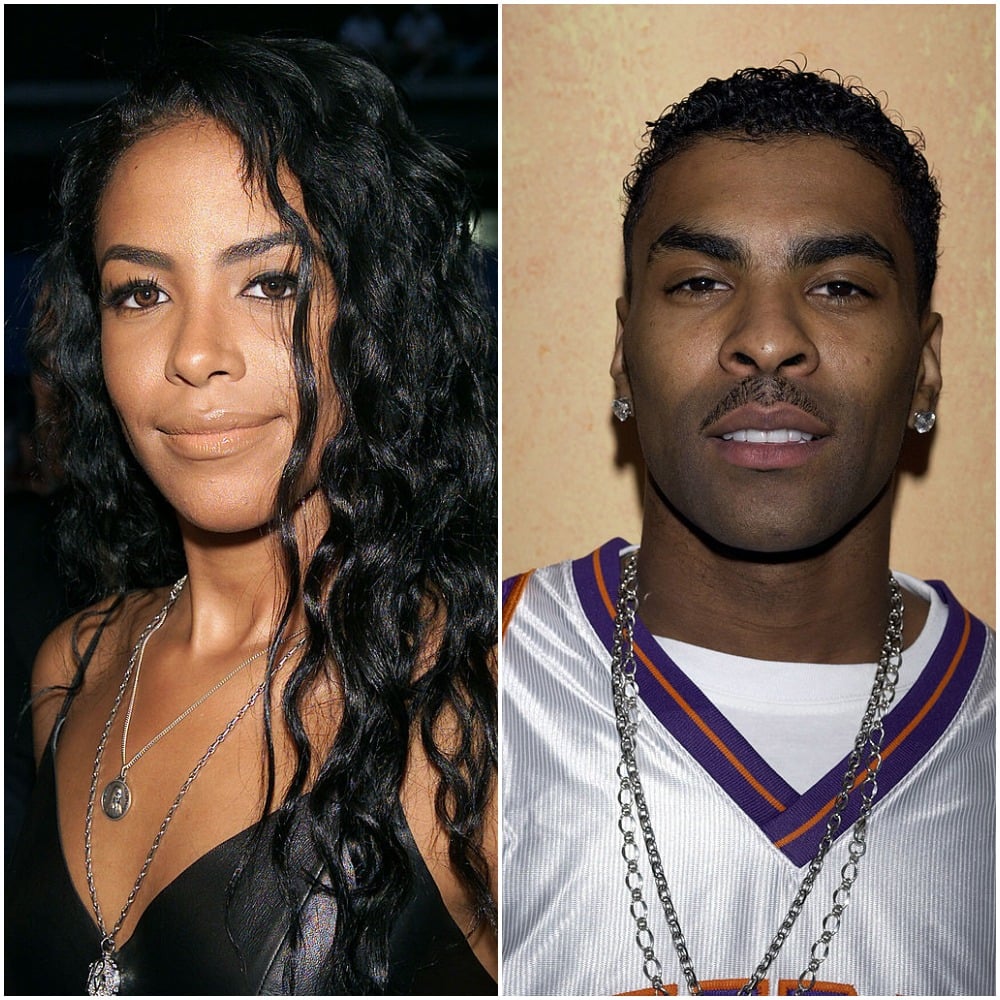 Aaliyah reportedly dated Jay-Z in 1999
According to multiple reports, Aaliyah was romantically linked to Jay-Z in 1999. At the time, they were around 20 and 29 years old.
Though the pair never confirmed their relationship, many were convinced they were on their way to becoming the next "it" couple after they were photographed hanging out on a few occasions and appeared to have great chemistry.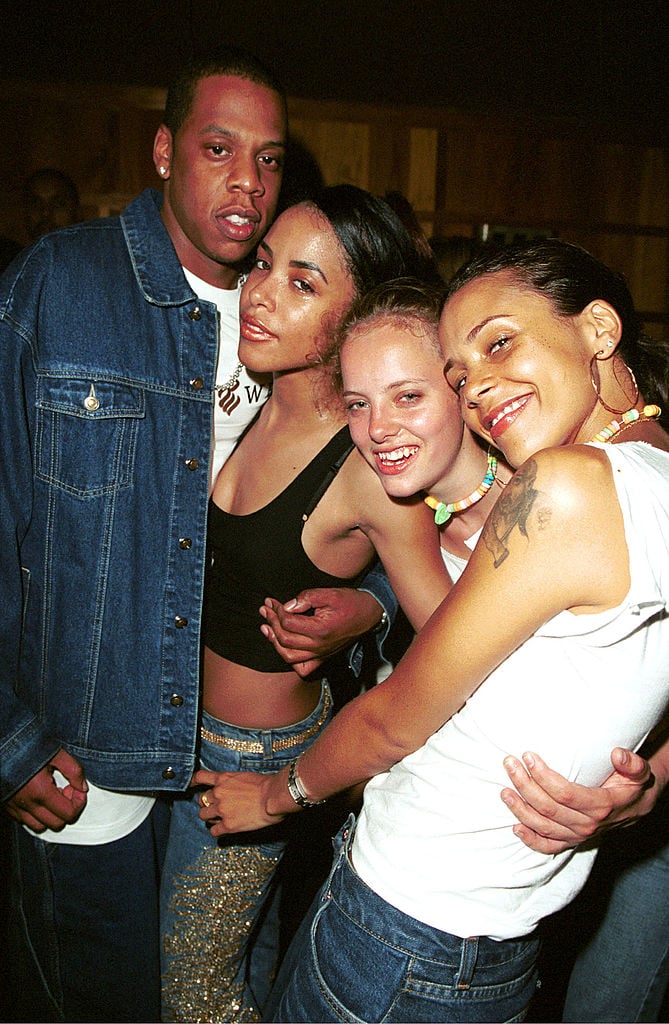 RELATED: Why Aaliyah and Jay-Z Stopped Seeing Each Other
While it seemed like the rapper and the "Are You That Somebody" songstress were an actual couple, former Roc-A-Fella producer Choke No Joke revealed on The Starr Report in January of 2019 (via The Source) that the pair never seriously dated because Jay-Z allegedly "wouldn't be public with her and tried to keep that sh*t private."
Aaliyah was in a committed relationship with Damon Dash
While Aaliyah was seeing Jay-Z, the rapper's then-business partner, Damon Dash, had also taken an interest in the singer.
"Dame went behind [Jay-Z's] back and hollered at [Aaliyah]," Choke No Joke shared with the outlet.
RELATED: Aaliyah: Did She Ever Have a Number-One Hit?
Dash even suggested this was true while speaking with Hip-Hop-Motivation (via The Daily Beast) in 2017.
"I was going at her, and Jay was going at her," Dash recalled. "He knew her before I did."
In the end, the record executive ultimately won Aaliyah over, and they reportedly began dating in late 1999.
"It was just a situation where Aaliyah was the type of girl that would give you a shot," Dash explained to Page Six in 2019. "She didn't care what people thought or whatever. So, she'll date you and be your friend. You might end up in the friend zone. A lot of times, that's what happened. You weren't just going to hit that. At least in my experience. Somebody may have had a different experience at a different time in her life."
Aaliyah and Ginuwine never dated
In addition to being romantically linked to Jay-Z, Dash, and R.Kelly, Aaliyah was also rumored to have dated multi-platinum selling recording artist, Ginuwine.
The rumors started popping up in early 1996, when the songstress began working on her second album, One In A Million, with record producers Timbaland and Missy Elliott.
At the time, Timberland and Elliot were also working with Ginuwine on his debut album, Ginuwine…The Bachelor. With the four of them spending a lot of time together, rumors circulated that Aaliyah and Ginuwine were low-key dating — which the Detroit native debunked in 2001.
"I think rumors are hilarious," she told Vibe magazine. "I don't pay any attention. It goes in one ear and out the other. When you're in the business, you hang out with people, and people are like, 'I wonder, are they seeing each other?' I never dated Jay. I never dated Ginuwine."
Pursing Aaliyah wasn't even something Ginuwine wanted to do since he knew how badly the invasion of her privacy had hurt her before. Instead, The "Pony" crooner became protective of the songstress, and the two maintained a close friendship until her untimely death in 2001.
"She went through a lot at a young age," he recalled in the 2002 biography Aaliyah: An R & B Princess in Words and Pictures. "I made up my mind that I was not going to step to her like that. It worked out better that way, because we were friends and we can act silly…Aaliyah and I just enjoyed each other's company."