Did Aaliyah Predict Her Death? Singer Shared a Scary Premonition Just Weeks Before She Died
Aaliyah died tragically on Aug. 25, 2001, along with eight others when their plane crashed in the Bahamas. She was only 22 years old but had already accomplished things one can only dream of. Her death was met with shock and disbelief by her fans. But interestingly, Aaliyah seemed to predict that it was coming in an interview shortly before she died. Ahead, we'll take a closer look at her life, death, and the premonition she had before the tragedy.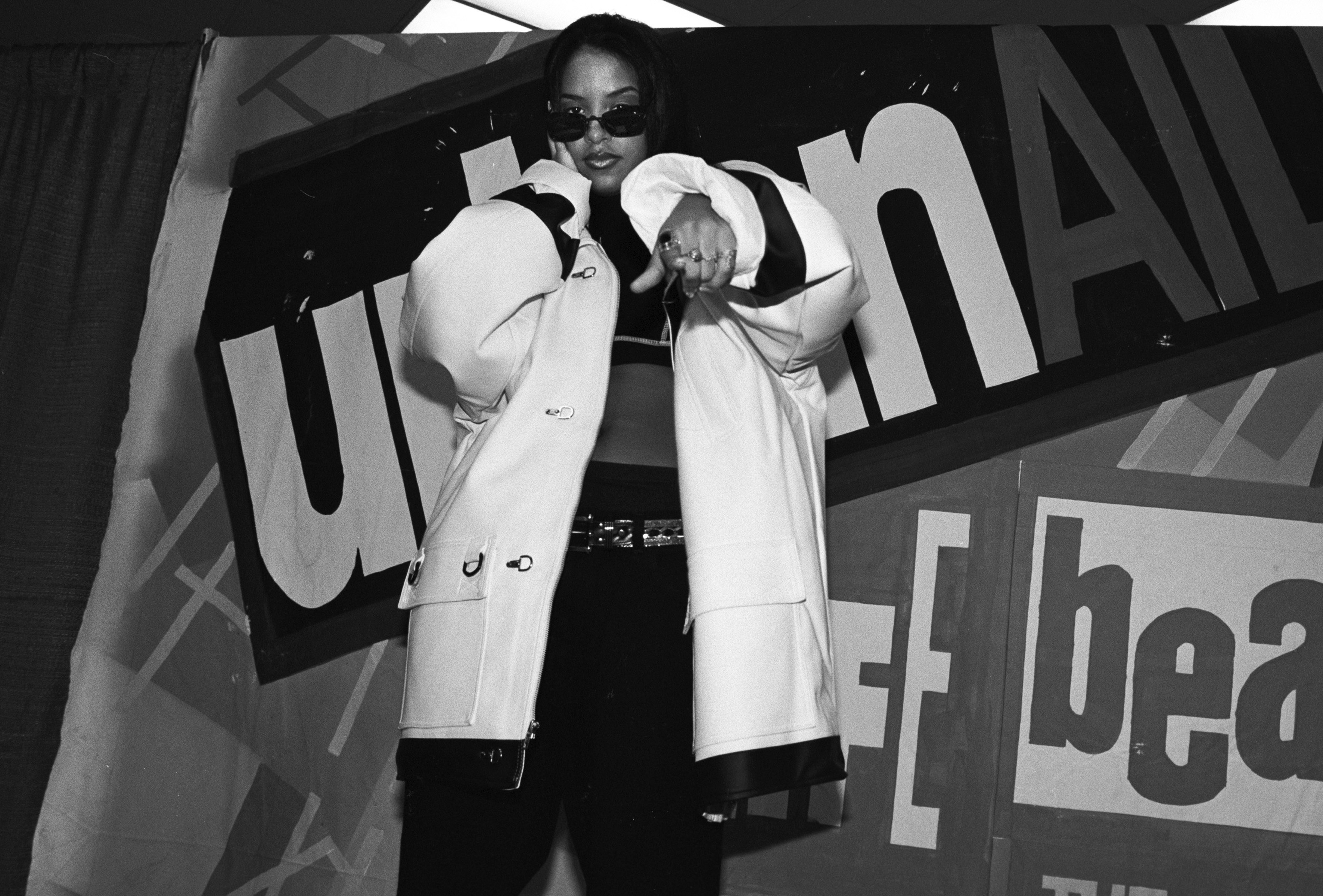 Aaliyah's life and career
Aaliyah was born on Jan. 16, 1979, in Brooklyn, New York to parents Diane and Michael Haughton.
Raised in Detroit, Michigan, she took an interest in music at an early age. Soon, she began singing at local events and performing alongside Gladys Knight, who was married to her uncle Barry Hankerson.
After losing on Star Search in 1989, Aaliyah got her big break when Hankerson started his label Blackground Records and secured deal with Jive Records to distribute her first album, Age Ain't Nothin' But a Number (1994), per Meaww. Featuring hits like "Back and Forth" and "At Your Best (You Are Love)," the album debuted to favorable reviews and went on to sell over 1 million copies (via Entertainment Tonight).
Aaliyah released her second studio album, One in a Million, in 1996. The album was also a huge success, thanks to hits such as "If Your Girl Only Knew" and "One in a Million," selling over two million copies and achieving multi-platinum status.
Before long, Aaliyah started getting involved in the movie world. She appeared in 2000's Romeo Must Die, 2001's Queen of the Damned, and was expected to appear in films such as The Matrix sequels, Honey, and others before her untimely death.
The death of Aaliyah
Aaliyah died after a trip to The Bahamas, where she had just finished shooting the video for "Rock the Boat" — a song that appeared on her third album, Aaliyah (2001).
She and eight others were leaving the island on a small Cessna aircraft when the plane, which was later revealed to be hundreds of pounds over the weight limit, crashed shortly after takeoff.
"An eyewitness said the plane lifted off, climbed steeply into the air, then shortly after banked to the left and ditched into the bushes," a law enforcement official told Reuters at the time (via Entertainment Weekly). "On impact, the plane burst into flames; some of the persons on board were badly burned."
Aaliyah was killed from severe burns and a blow to the head, according to Billboard.
Aaliyah had a scary premonition before she died
About a month before she died, Aaliyah spoke to the German newspaper Die Zeit and revealed that she had a recurring dream where someone was following her and making her scared. But then she flies away and starts to feel peaceful.
"It is dark in my favorite dream. Someone is following me. I don't know why. I'm scared. Then suddenly I lift off. Far away. How do I feel? As if I am swimming in the air. Free. Weightless. Nobody can reach me. Nobody can touch me. It's a wonderful feeling," she told the outlet (via The New Zealand Herald).
It is one of the last interviews that she gave before she passed.