Did Any of the Other Royals Celebrate Meghan Markle's Birthday Amid Tension Revealed in Tell-All Book?
Celebrations are in order, today is Meghan, Duchess of Sussex's birthday. While this birthday is definitely different from her others due to the coronavirus (COVID-19) restrictions, Markle is still finding a way to celebrate. But with a new book revealing all of the tension between the Sussexes and the rest of the royal family, did any of them celebrate her birthday?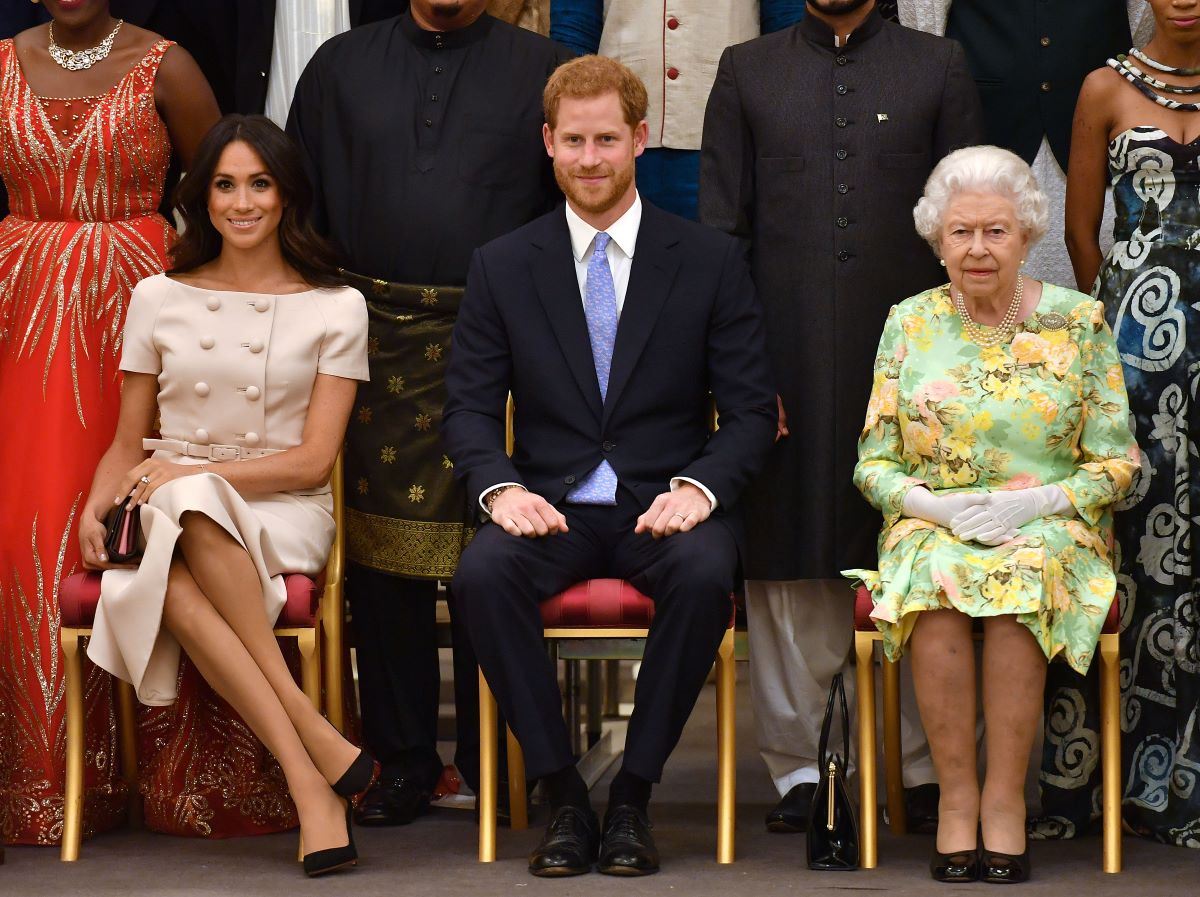 The start of the tension between Meghan and the royals
Royal experts Omid Scobie and Carolyn Durand's new book Finding Freedom reveals that the speed of Meghan and Prince Harry's relationship caused a lot of tension between Harry and Prince William. William reportedly tried to warn his brother to go slowly and wanted to ensure that Harry wasn't "blinded by lust."
"'Don't feel you need to rush this,' William told Harry, according to sources. 'Take as much time as you need to get to know this girl,'"an excerpt from the new book obtained by Entertainment Tonight reads.
Harry decided quickly that he wasn't going to let anyone disrespect Meghan, whether it be family or childhood friend.
"When he first started seeing her, Harry, sensitive to even the slightest hint of prejudice, had fallouts within his own circle," the book claims. "When some questioned his new relationship, and whether she was suitable, he would wonder, 'Is this about race? Is it snobbery?' An old friend of Harry's spent an afternoon gossiping about Meghan, making disparaging remarks about her Hollywood background. Word got back to Harry, and the prince immediately cut him off. If he was willing to confront those close to him, when it came to the media, Harry was poised for outright war."
RELATED: Meghan Markle Is Completely 'Embarrassed' by Jessica Mulroney's White Privilege Scandal, Source Reveals
Fans hoped that the royal wedding of Meghan and Harry would bring the family back together and they, along with William and Catherine, Duchess of Cambridge, would become the fabulous four. But instead, the wedding did nothing to bridge the chasm that formed between them.
"William and Kate's feelings seemed obvious to the Sussexes that summer and beyond," the book says. "Among all the friends and family Harry and Meghan hosted at their house in Oxfordshire between May 2018 and March 2019, the Cambridges failed to visit."
And the tension between them pretty much solidified when Harry and Meghan left their positions as working royals and moved to America.
How did Meghan Markle plan to celebrate her birthday?
Meghan and Harry planned to have a quiet celebration with Meghan's mother and their son Archie.
"She won't be having any big party," a source told HollywoodLife. "She doesn't normally throw herself birthday parties but with all that's happening, it's not even a consideration for this year. One thing she will absolutely do though is lend her support to some special causes in honor of her birthday. That is something that has been a tradition of hers even before she was famous. It's something she learned from her mom."
Did any of the other royals celebrate her birthday?
While none of the other royals were in the U.S. to celebrate with Meghan, some of them did wish her a happy birthday.
RELATED: Meghan Markle Holds Nothing Back in Speech Addressing George Floyd's Murder
"Wishing a very happy birthday to The Duchess of Sussex today! 🎂🎈" William and Kate's Kensington Palace account wrote along with a cute picture of Meghan bending down to speak to a young girl.
Clarence House, the account that represents Harry's father Prince Charles and his wife Camilla, Duchess of Cornwall, also wished Megan a happy birthday, along with the royal family's official Instagram account.