Did Ariana Grande Go to College?
Many musicians, actors, and other celebrities who rise to fame at a young age still decide to pursue a higher education, but did Ariana Grande?
Ariana Grande is a talented singer, songwriter, and actress who is best known for her wide vocal range – as well as her bubbly personality. The 25-year-old has already made quite a career for herself and is considered to be incredibly successful among her contemporaries. 
Many musicians and actors who rise to fame at a young age still decide to pursue a higher education, but did Grande? Fans want to know whether Ariana Grande went to college. If she did, where? If not, then what was she doing instead? Here's what we know.
Ariana Grande's early life
Ariana Grande was born on June 26, 1993, in Boca Raton, Florida. She showed an interest early in both theater and music. As a child, she sang the National Anthem on television for a Florida Panther's game, and performed with the Fort Lauderdale Children's Theater. With the children's theater, Grande performed in the shows Annie, Wizard of Oz, and Beauty and the Beast.
Grande was raised with a half-brother, who has also pursued a Hollywood career. She attended Pine Crest School and North Broward Preparatory School. 
Did Ariana Grande finish high school?
Yes. Ariana Grande finished high school through a non-traditional route. In 2008, the bubbly pop star was cast in the Broadway musical 13. Grande's role was as a supporting character – a cheerleader named Charlotte. The role won her a National Youth Theater Association Award. 
So she could both continue her education and pursue her dream, Grande continued enrolled in North Broward Preparatory School while performing on Broadway. Obviously, she could not physically attend the school so they sent her materials through the mail so that Grande could study with tutors. It was in this way that Ariana Grande eventually graduated. 
'Victorious'
Ariana Grande's true rise to fame came in 2010, when she was cast in the Nickelodeon television series, Victorious. The show focused around a girl named Tori Vega (played by Victoria Justice) and her group of friends, who all attend a special school for the arts. Grande played the role of Cat Valentine – a bubbly, ditsy redhead with a powerful voice who often provided comic relief. 
The role is, perhaps, how most of her older fans know her. It's also where Grande got her first real start in the music business. Not only did she perform some vocals on the show, but Ariana Grande appeared on the Victorious soundtrack. Grande continued in her role as Cat Valentine until 2013.
The character was so beloved, however, that she got her own spin-off series, Sam and Cat, in 2014. The show placed Cat as a roommate of Sam Puckett, who is basically Cat's polar opposite. Sam is edgy, hardcore, street smart, and all of the things that Cat is not. Although short-lived (Sam and Cat ended in 2015), the show was moderately popular during it's run.
Musical career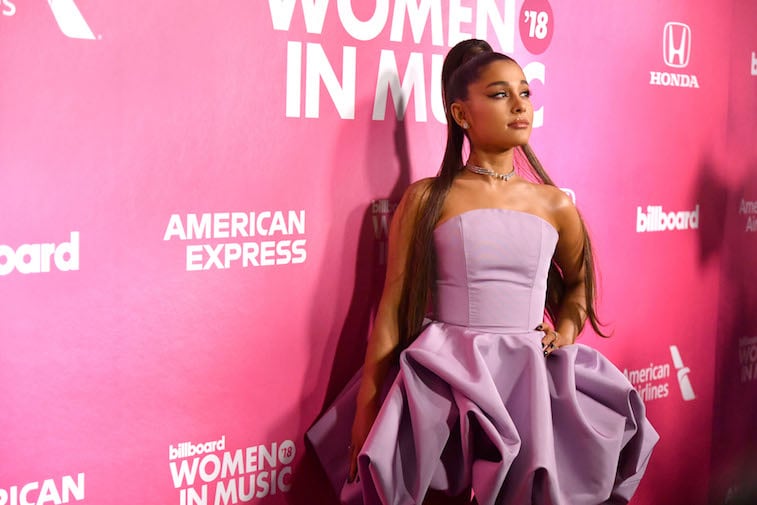 Despite having a successful acting career already in the bag, Ariana Grande always wanted to focus more on music. In fact, the pop star is quoted as saying that "acting is fun, but music has always been first and foremost with me." 
Luckily for her, it was not long after landing her role in Victorious that Grande was discovered by Monte Lipman of Republic Records. In 2011, she was signed to the record label and went on to release her debut album, Yours Truly, two years later.
Did Ariana Grande go to college?
While Ariana Grande did finish high school non-traditionally, she did not go to college. She was too busy pursuing her career in music and acting – and generally living her dream!