Did Ariana Grande Just Epically Troll Kylie Jenner?
Ariana Grande is a singing sensation known for her vocal talents as well as her many hit songs. Aside from performing on stage, Grande also occasionally attracts attention for her social media activities.
Sometimes Grande can be seen clapping back at disrespectful people, and other times she can be seen being brutally honest with fans about her life.
Recently, Grande also made news for her response to something that Kylie Jenner posted. It seems as if Grande was trolling Jenner, but was she really? Read on below to find out.
Kylie Jenner went viral for her 'singing' skills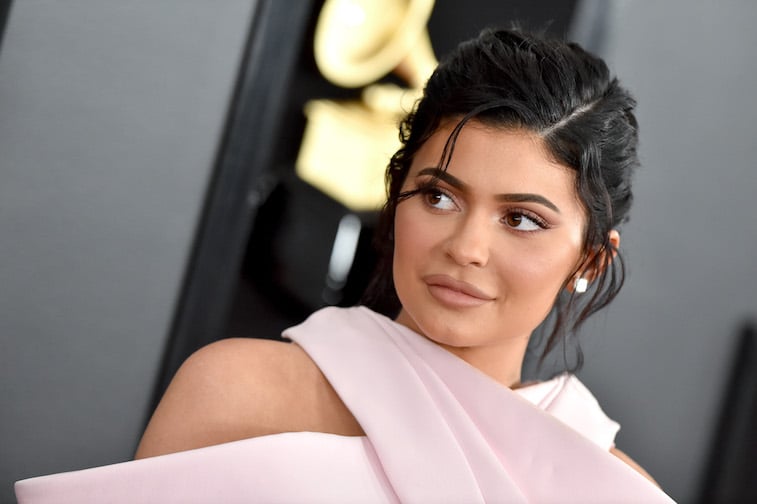 The whole story started earlier this month when Jenner took to YouTube to give fans a detailed tour of her Kylie Cosmetics office. At the end of the video, Jenner showed viewers the playroom that her daughter, Stormi, often spends time in. Stormi was taking a nap at the time, so Jenner decided to wake the 1-year-old toddler up with a little "rise and shine."
Internet commenters quickly took notice of Jenner's "rise and shine," which sounded like she was trying to sing but completely missed the mark. Jenner's "singing" skills (or lack thereof) quickly became a viral meme on social media.
"How do I set Kylie Jenner singing 'Rise and Shine' as my alarm tone in the morning?" one person said on Twitter.
"I can't stop singing 'Rise and Shine' by Kylie Jenner," someone else shared.
Ariana Grande imitated Kylie Jenner on social media
Grande also joined in on the fun and posted a short clip of herself singing Jenner's "rise and shine" line. "@KylieJenner can I sample," Grande wrote.
While it might seem like a feud could have started right then and there, Jenner reacted positively to Grande's video. "Yes, yes you can @arianagrande," Jenner said. "As long as I'm in [the] music video."
Many fans even joked that a collaboration between Grande and Jenner could be in the works.
"Ariana x Kylie is coming," one Twitter user said, "and…we will be streaming."
Other celebrities who took notice of Kylie Jenner's video
Miley Cyrus seems to be a huge fan of Kylie Jenner's meme as well. She shared a funny video of Jenner singing "rise and shine" as a contestant on The Voice. Then, Cyrus uploaded a video of herself singing it while her new boyfriend, Cody Simpson, plays the guitar.
Meanwhile, Lizzo was seen jokingly playing a version of the song with her flute at a live show.
Terry Crews did his own take as well. He posted a hilarious video of himself waking up Howie Mandel while singing "rise and shine."
Kylie Jenner is having a lot of fun with being a new meme
Although it's clear that some people are making fun of her, Jenner herself seems to be taking it all in with a good spirit. She has liked and retweeted several posts of her new meme, showing that she can definitely poke fun at herself.
On Instagram, Jenner also changed her description to "rise and shine" and posted a picture of herself as the sun from Teletubbies.
As a billionaire businesswoman, Jenner even managed to turn the meme into an opportunity to make money. She began selling sweatshirts with the words "rise and shine" on them for $65 each on her official merch store. The shirts are currently sold out.
Some fans derided the move to profit off of a meme, claiming that Jenner managed to turn a wholesome internet joke into something to exploit for money. Ultimately, during this latest viral moment from Jenner, onlookers have been able to see once again why she and her family have managed to stay wealthy and relevant for more than 10 years.