Did Ashton Kutcher Graduate College?
Ashton Kutcher might be known to many fans around the world as the lovable, not-too-bright Kelso from That '70s Show, but there's much more to the actor than meets the eye. A celebrity who has been in the spotlight since the early 2000s, Kutcher has often been in the headlines due to his personal relationships. But these days, he is much better known as a tech investor and entrepreneur. In contrast to his public persona, Kutcher is actually a very well-educated person and went to college in order to study a rather surprising subject. 
Ashton Kutcher's first passion was science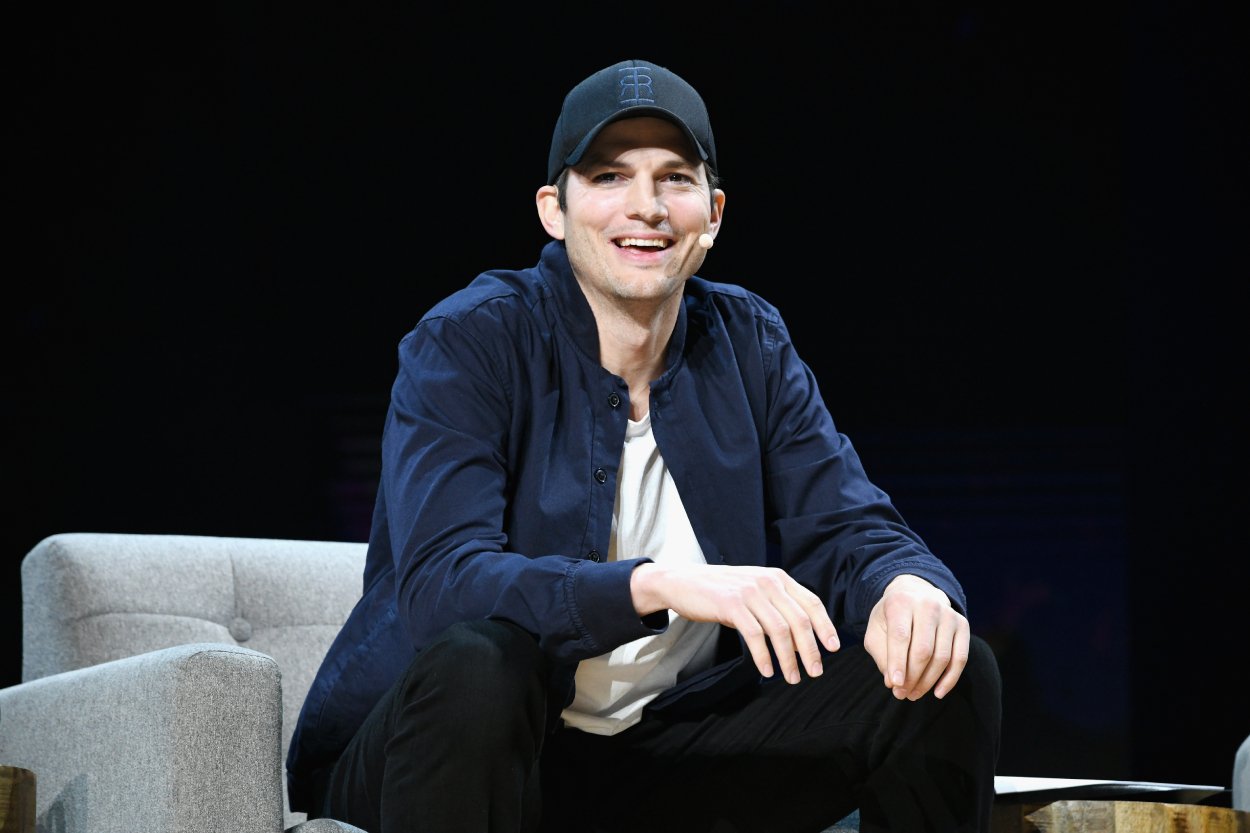 Kutcher was born in Iowa in 1978. Raised in a working-class family, Kutcher is one of three siblings, including a twin brother who has cerebral palsy. His brother's health issues inspired Kutcher, and he later opened up about his relationship with his twin, admitting that they grew up incredibly close: "I was born a twin and from the moment I came into this world I had to share it with someone. I shared every birthday, every Christmas, I shared my bedroom, I shared my clothes, I shared everything I had in this world and I didn't know that there was another way because I always had my brother with me."
As a teenager, Kutcher evidenced a passion for acting and got involved in community plays. However, when it was time for him to prepare for a career, he didn't really consider acting as a profession. Rather, he decided to go into the medical field. 
What college did Ashton Kutcher attend?
In 1996, Kutcher enrolled at the University of Iowa. According to BestLife.com, Kutcher declared a major in Biochemical Engineering, motivated to try to find a cure for his twin brother's heart condition. Kutcher had a number of part-time jobs at college to help pay his tuition, and several years in, he was approached by a talent scout, who asked the young man if he had ever considered modeling.
Kutcher embarked on his modeling career and never looked back. Although he initially continued his studies at the University of Iowa, he eventually dropped out of college in order to move to California and begin his acting career. 
Ashton Kutcher is now an actor and business investor
It didn't take long for Kutcher to get his big break in Hollywood, getting cast on That '70s Show in 1998. He became one of the show's big breakout stars, and quickly landed leading roles in several high-profile movies, including Dude, Where's My Car? and Just Married.
Kutcher also earned early notoriety for his work in the TV series Punk'd. Kutcher's relationship with the iconic actor Demi Moore served to boost his popularity in the entertainment industry. By 2005, he was one of Hollywood's biggest stars.
In recent years, Kutcher has taken a step back from the acting world, although he still occasionally appears onscreen in projects that interest him. Kutcher spends his time investing in various business ventures, working as a capitalist — and, of course, raising the family that he shares with his wife Mila Kunis.
It is unlikely that Kutcher regrets the path that his life has taken, although he probably never could have anticipated the twists and turns that his career has taken. What's more, Kutcher's success spotlights that there's more than the traditional path to success.