Did 'Avengers: Endgame' Already Reveal How Deadpool Will Enter the Marvel Cinematic Universe?
Now that Disney owns the rights to X-Men and Deadpool, Marvel fans are thrilled to see some fresh faces enter the Marvel Cinematic Universe (MCU). With Ryan Reynold's Deadpool already a commercial success in its own right, it's logically the first franchise Marvel will start developing. The studio has yet to announce its plans for the Merc with the Mouth, though a new fan theory argues that Avengers: Endgame offered the perfect way to introduce Deadpool into the fold.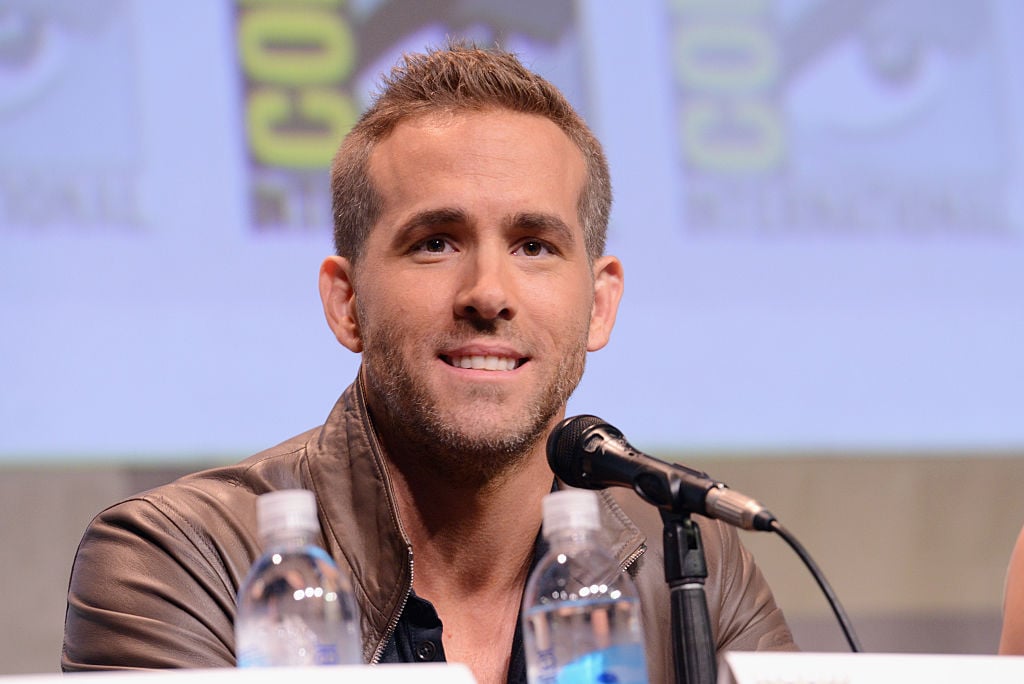 How 'Endgame' connects to Deadpool
Deadpool has enjoyed two successful films over the years, proving that the franchise is viable moving forward (unlike X-Men, which has experienced a few flops in recent years). It also doesn't need a reboot, which could fast-track the character's introduction sooner than expected.
There are a lot of questions surrounding Deadpool's introduction to the MCU, but one fan theory argues that Marvel has already made a way to bring Wade Wilson on board. According to We Got This Covered, the theory is based on the time travel device Tony Stark (Robert Downey Jr.) invented in Endgame.
As fans will recall, the device allowed the Avengers to travel back into time and snag the Infinity Stones, ultimately defeating Thanos (Josh Brolin) in the process. Per the theory, Deadpool's adversary in the second film, Cable, also played by Brolin, got ahold of one of these devices and traveled back into Deadpool's time.
This would loosely link Deadpool with the Avengers in Endgame and could offer a jumping off point for Deadpool 3.
What about Cable?
While the device could explain why Deadpool is in the same timeline as the Avengers, Marvel will have a slight issue with bringing Cable into the MCU.
Brolin played the part of Thanos in the Infinity War saga, so introducing him as a new character might be a little suspicious for some. That said, Thanos was pretty much a CGI character, so Marvel could get away with it if they wanted.
Another concern about bringing Deadpool into the same universe as the likes of Spider-Man (Tom Holland), Doctor Strange (Benedict Cumberbatch), Captain Marvel (Brie Larson), and Thor (Chris Hemsworth), relates to ratings.
The first two movies in the franchise were R-rated, with Reynolds frequently breaking the fourth wall. If Marvel continues this style of storytelling, Deadpool 3 could be the MCU's first R-rated movie — though they will likely tame him if he joins the Avengers.
'Deadpool' writers talk about joining the MCU
Despite all of these questions, fans cannot wait to see Deadpool back in action. Even Deadpool writers Paul Wernick and Rhett Reese recently chatted about joining the Marvel team, and they are just as excited about testing the new waters as anyone else.
"We definitely want to play in the sandbox," Reese shared. "One of the great things about the MCU is how rich and broad it is. For instance, just think about the world of villains, how great the world of villains are. We're never able to use a lot of those villains because they were on the MCU. Well, now we can."
Reese noted that Reynolds is looking forward to joining the MCU. He also teased that a crossover could definitely be in the cards for Wade Wilson, though he didn't say which characters they are targeting.
Based on the comments, it sounds like Deadpool's appearance in the MCU could happen a lot sooner than expected. Whether a cameo in another franchise happens before a third film, of course, is anyone's guess.
But there may be a good reason to believe that production on Deadpool 3 is not too far away.
Has Marvel started developing 'Deadpool 3'?
Marvel is in the middle of developing a slew of franchises for Phase 4 of the MCU. Next year, fans will give Scarlett Johansson a proper send-off when Black Widow hits theaters in May.
The studio will then gear up for the release of The Eternals in November, before turning its attention to other projects and television shows that are in the pipeline.
While nothing official has been confirmed, a new filming list hints that Deadpool 3 is now in development.
Disney just applied for a limited liability corporation for a future project, and the name of the business is Finger Guns Productions LLC. This could be related to the upcoming Deadpool movie, though it is hard to say for sure without confirmation.