Did Ben Affleck and Matt Damon Fight Over Who Got To Play the Will Role in 'Good Will Hunting'?
The classic '90s film Good Will Hunting is arguably the most important movie of actors Ben Affleck and Matt Damon's careers. The picture established the two as a writing and acting duo that would prove successful for over two decades.
Today, the famous friends are preparing to release The Last Duel, the first film they've written together since Good Will Hunting. The latter, despite being their inaugural collaboration, won them the Academy Award for Best Original Screenplay.
Many people have wondered if there was ever any friction between Affleck and Damon for the lead role in Good Will Hunting, and Affleck has finally put the debate to rest.
Matt Damon asked Ben Affleck to help with a school project that would later become 'Good Will Hunting'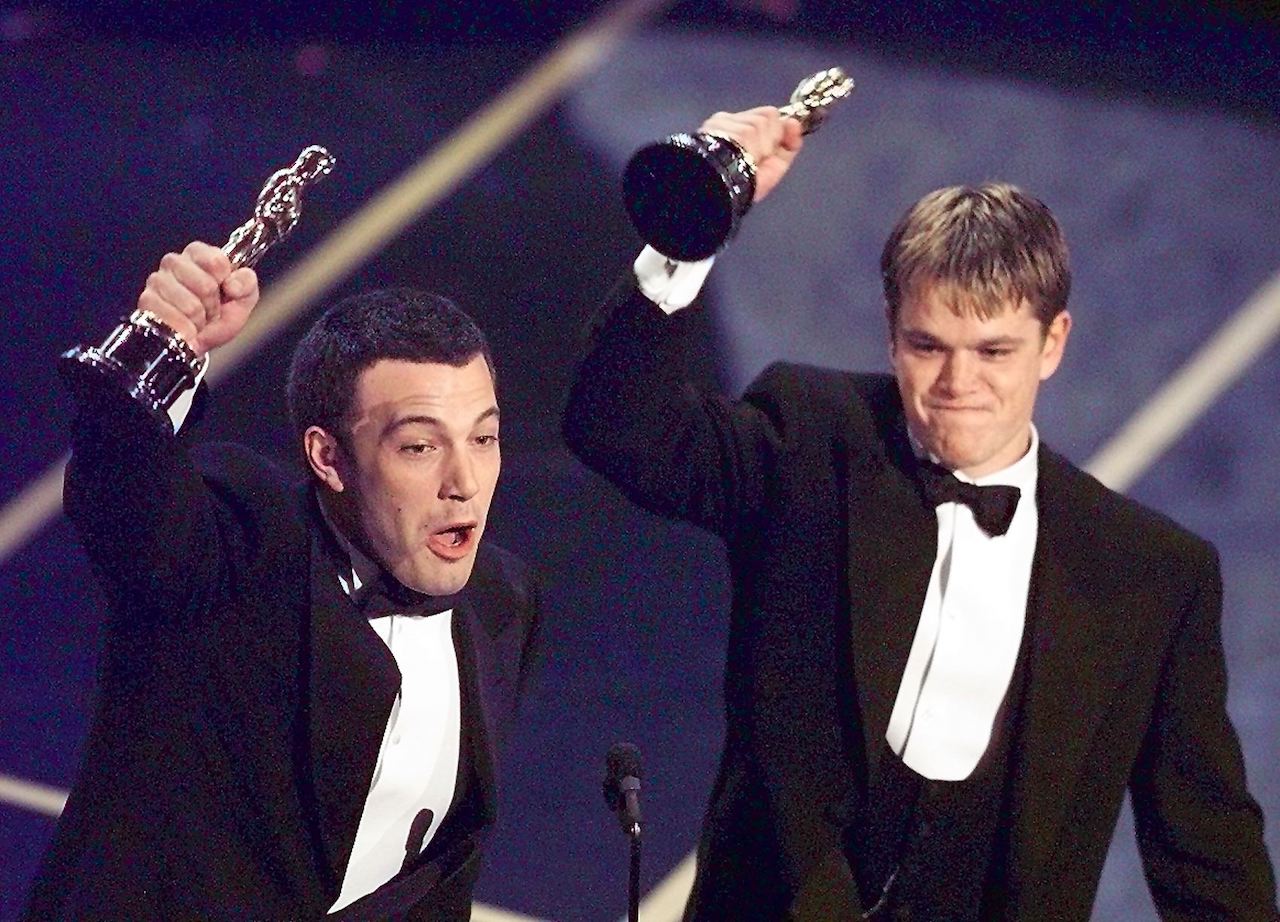 Believe it or not, Good Will Hunting originated from an idea Damon got while taking film classes at Harvard University. According to a resurfaced 2020 interview with SiriusXM, Affleck became involved to help Damon with an assignment. 
"Matt asked me to — the way that movie started was he was in a — it was actually directing class. But he had taken all of the acting classes at college. And I had already moved out to LA to start acting," Affleck said. "He was about to come out to LA that summer … and I came back into town and he said, 'Do you want to come into my directing class? I want to do a scene.'"
From the jump, Damon was clear about his interest in the character that would later become Will Hunting.
"He was like, 'I have this idea about a guy who's a really smart guy, but he's not educated,'" he recalled. "He wanted to play, basically, a guy from South Boston, who was really, really smart and people underestimated," he added.
Ben Affleck and Matt Damon committed to writing 'Good Will Hunting' despite the idea's poor reception
After their conversation, the two fleshed out the idea some more but were surprised to see that nobody in Damon's class liked the concept. 
"I was like, 'That's a really good idea,' and then we sat down, and he wrote some stuff — a scene — for that. And then after we performed it … nobody seemed to like the scene in the class," he said.
Disregarding his classmate's opinions, Damon decided to develop the story for Good Will Hunting even more.
"But we thought it was good … and we talked about, 'We should really write this, we should really write this,'" Affleck said. "And we were just young enough to be so incredibly stupid and naive that we thought … that we actually should do it. That someone might make it, which would've been on its face, a completely absurd idea. But we pursued it and had fun."
Ben Affleck wanted to play the less serious role of Chuckie
When the time came for Affleck to pick his character, he decided to roll with Chuckie, the lighthearted, less ambitious friend. He liked it because it was a stark contrast to the brooding bully roles he kept getting auditions for in LA.
"So he had come up with this idea of this character, and he was like, 'Who do you want to be?' And I was like, 'Well, I want to do the guy who's the sort of Mercutio, the funnier character. Who sort of tells stories. … I wasn't the first guy to come up with this sort of funny, but likable, best friend guy, who the audience gives permission to be a little bit more outrageous than the protagonist, in some ways. … That role is juicy."
As history will show, both actors got roles that were perfect for them. The Last Duel hits theaters on October 15. 
RELATED: Ben Affleck and Matt Damon Used Their 'Good Will Hunting' Cover Story in 'Variety' To Secure an Apartment