Did Bethenny Frankel Reveal Why She Pulled Her 'Million Dollar Listing' Apartment From Ryan Serhant?
Was she kidding or did Bethenny Frankel pull her multi-million dollar Manhattan apartment from Ryan Serhant from Million Dollar Listing New York because he couldn't get her the full asking price? Frankel listed her $7 million home with Serhant in April but recently removed the listing. Her broker choice was controversial because Frankel hosted a show with Serhant's Million Dollar Listing co-star Fredrik Eklund in the past. So what happened?
Did Ryan Serhant fail to get Bethenny Frankel full ask on her 'Million Dollar Listing'?
Frankel joked about a throwback photo she shared on Instagram. She is sitting on Santa's lap and tweeted that some fans think that Santa resembled Serhant. "I am actually almost crying laughing. People are looking at my post on Instagram & more than one person thinks Santa looks like Ryan Serhant," she wrote and tagged him in a tweet. "I decided not to sell my place but maybe I was asking him to get me all cash full ask."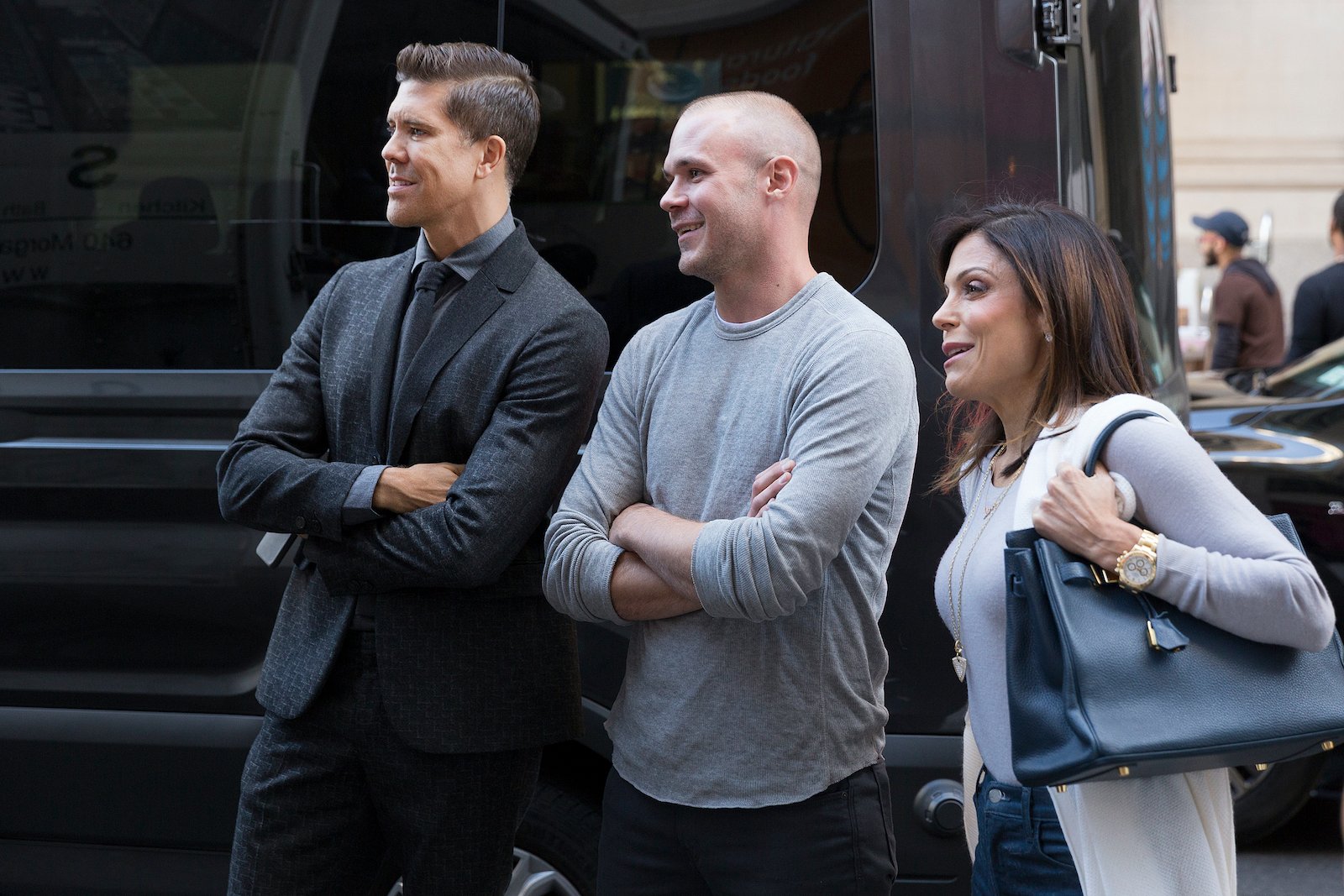 A cash offer and at full ask can be a lofty goal. However, New York City, including luxury apartments, is experiencing a serious surge in sales. "99.8% of their original list price at sale, a year-over-year improvement of 2.7%," according to NYSAR data shared by Norada Real Estate Investments. So the question remains: did Frankel remove her listing because she couldn't get her price?
The New York Post recently reported that contracts are being signed but mainly in the downtown area. Serhant's brokerage reports that homes in Midtown Manhattan's infamous Billionaires' Row are not moving. Frankel's home at 476 Broadway is in Soho, so she should be getting action.
Was Fredrik Eklund jealous Ryan Serhant got Bethenny Frankel's listing?
Frankel went with Serhant over Eklund when it came time to list her apartment, which seemed like a bit of a snub to Eklund. On one hand, Eklund recently relocated to Los Angeles. While he is bi-coastal, he was seen struggling to maintain New York business relationships on Million Dollar Listing New York.
When asked about the listing, Eklund had one thing to say: "Well, did he sell it?" he asked ET. Adding, "This is my way of giving shade, putting Chapstick on, and pulling my glasses down. I don't know what to say. You know, I'm just so happy to be here with you calling in from Bel Air and talking about other things." Eklund recently joined the cast of Million Dollar Listing Los Angeles.
Does Fredrik Eklund want Bethenny Frankel's listing?
While Eklund threw shade at Serhant, he still said working with Frankel was a blast. "I will always admire [Frankel]," he asserted. "I feel like she's — well, she wouldn't agree. She said to me at the end, we're not friends because we don't hang out, so I guess we're not friends. I just feel like it was something that we tried — god, we tried! — not only with the show but this business venture, which was very real. And we were going to invest in all these apartments together, renovate them, and then it went sour. It went really sour and it was very exhausting. And I just said, I don't want to do it again."
"It doesn't take away how much fun we had," he added. "I've never, ever had more fun with anybody in my life than her. And she knows that, and she would probably agree. I mean, we were on the floor crying, laughing. We are so– I mean, she called me, like, a pregnant woman, which is totally true, because I always need to pee, I'm always hungry, I'm so clumsy. And you know, she is crazy smart and funny, but would I want her listing? No. Ryan can have it."