Did Beyoncé Secretly Date Marques Houston?
Beyoncé has never gone public with anyone other than her rapper hubby JAY-Z. But if you were alive in the early 2000s and of a certain age, you might remember rumors that she allegedly dated R&B singer Marques Houston.
The rumors reemerged during the week of June 14 when social media users starting digging into Houston's dating history, but is there actually any truth to them? Here's what we know.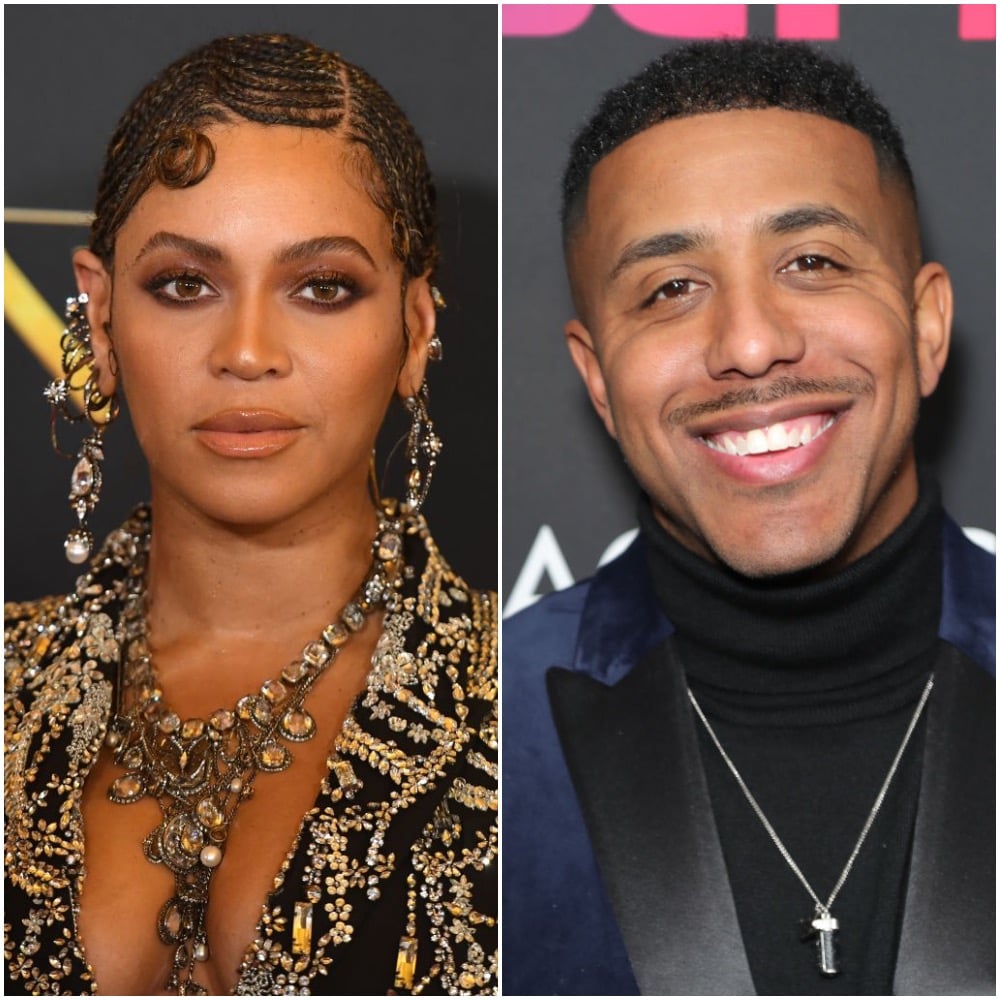 How Beyoncé and Marques Houston met
Houston told VladTV in 2017 that he met Beyoncé for the first time in the late '90s when they were about 17. She and her group, Destiny's Child, opened for his band IMX (previously known as Immature) when "no one knew who they were," according to Houston.
The two apparently went on to establish a working relationship and eventually became friends. Houston even appeared in Destiny Child's video for their 1998 song "No, No, No Part 1" and worked with the group on music for their second album, 1999's The Writing's on the Wall.
RELATED: Beyoncé and Kelly Rowland Allegedly Had a Major Conflict with Members of This Popular R&B Group
The Beyoncé and Marques Houston dating rumors
It's unclear when this supposed fling started, but Ranker notes that they were romantically linked in 2001.
According to Rolling Out, Houston once allegedly appeared on 106 & Park (2000-2014) and "revealed that he and Bey had a thing going on before she blew up crazy." But in later interviews, he played more coy on the rumors.
When asked if he'd ever dated anyone from girl groups in a 2013 interview with HOT 97, he failed to give a direct answer. He would only say, "Let me just say this, there was a time where, you know, there were a lot of girl groups out back in the day and Immature, IMX, was like the hottest boy band out at a point in my life and my career and you know, there was a lot of situations. And I'll leave it at that."
Four years later, VladTV flat-out asked him if he'd ever dated Beyoncé, to which he gave a resounding no. "We were just friends," he said.
RELATED: The 1 Question Beyoncé Hates Being Asked
For her part, Beyoncé has seemingly never commented on the dating rumors. A year after the alleged fling, she started dating JAY-Z and married him in a secret ceremony in 2008.
Who is Marques Houston dating now?
Houston is now in a relationship with social media star Miyanna "Miya" Dickey. They reportedly began dating in 2018 and got engaged five months later in March 2019.
Not much else is known about their romance, but the couple made headlines during the week of June 14 when rumors emerged that Houston, 38, had started dating the 19-year-old when she was underage. He strongly denied the rumors in a statement shared on his Instagram page before suggesting that people turn their attention to more important things.