Did Big Sean Leave Ariana Grande Off His Album 'Detroit 2'?
Rapper Big Sean has released the tracklist for his 2020 studio album, Detroit 2. There are plenty of notable artists featured, like Post Malone and the late Nipsey Hussle. But what about his ex-girlfriend, singer Ariana Grande? Here's a look at their relationship and work history.
Big Sean and Ariana Grande dated years ago
Grande and Big Sean reportedly began dating in mid-2014. They were spotted being affectionate in public in August of that year, just a few months after Big Sean called off his engagement to Glee star Naya Rivera. In October, Grande confirmed their relationship.
Big Sean and Grande spent the holiday season performing together and attending family events. In early 2015, they even went to the Grammys as a couple, followed by a Steve Wonder tribute a couple of days later. But just a couple of months later, they broke up.
They've collaborated on multiple songs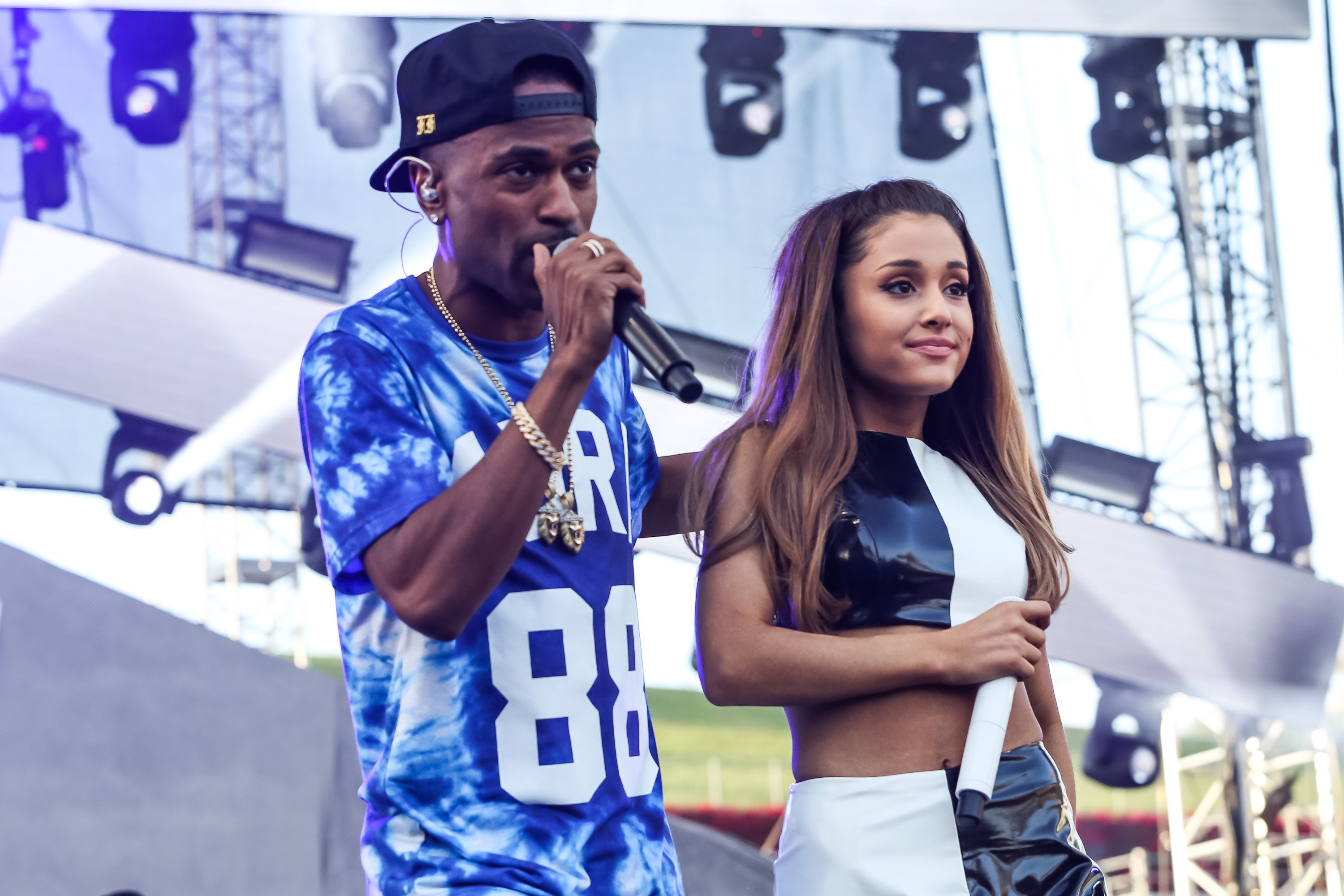 Even before Grande and Big Sean were an item, they worked together. For her debut studio album, Yours Truly, they collaborated on her third single, "Right There." This was the only track on the record that Grande co-wrote. The song came out in August 2013, and they performed it at Wango Tango in May 2014 (above).
"Right There" worked so well as a promotional single that Grande and Big Sean teamed up again for "Best Mistake," off her second studio album, 2014's My Everything. Finally, they collaborated on "Research," included on the deluxe edition of his 2015 album Dark Sky Paradise.
They were seen together in early 2019
Over the next few years, they moved in different directions. Grande released Dangerous Woman in 2016 and Sweetener in 2018. She also dated rapper Mac Miller and comedian Pete Davidson. Big Sean also released multiple albums, including one with singer Jhené Aiko, who he hen dated.
But in February 2019, shortly after Grande's fifth studio album, Thank U, Next, dropped, she and Big Sean made headlines after they were photographed together. At the time, both reportedly were single. But neither copped to a relationship, and, as they were said to be leaving a Los Angeles recording studio in the photo, all signs pointed to a new collab.
Why isn't Grande on Big Sean's 'Detroit 2'?
In the year and a half since Grande and Big Sean hung out, the rapper has been working toward his fifth solo studio album, Detroit 2. So when he revealed the official tracklist ahead of its September 4, 2020 release, fans were confused to not see Grande's name on it. If they were in the studio, where's the song?
Romantically, Grande is in a relationship with realtor Dalton Gomez, while Big Sean is reportedly back with Aiko. Could Big Sean have removed his collaboration with Grande because of something that happened between them, or was there ever a new track to begin with? Fans may never know.