Did Captain Lee From 'Below Deck' Say He'd Never Work With João Franco From 'Below Deck Med'?
When bosun João Franco from Below Deck Mediterranean weighed in on the Ashton Pienaar drama, he also left Twitter fans with a tease about Captain Lee Rosbach from Below Deck.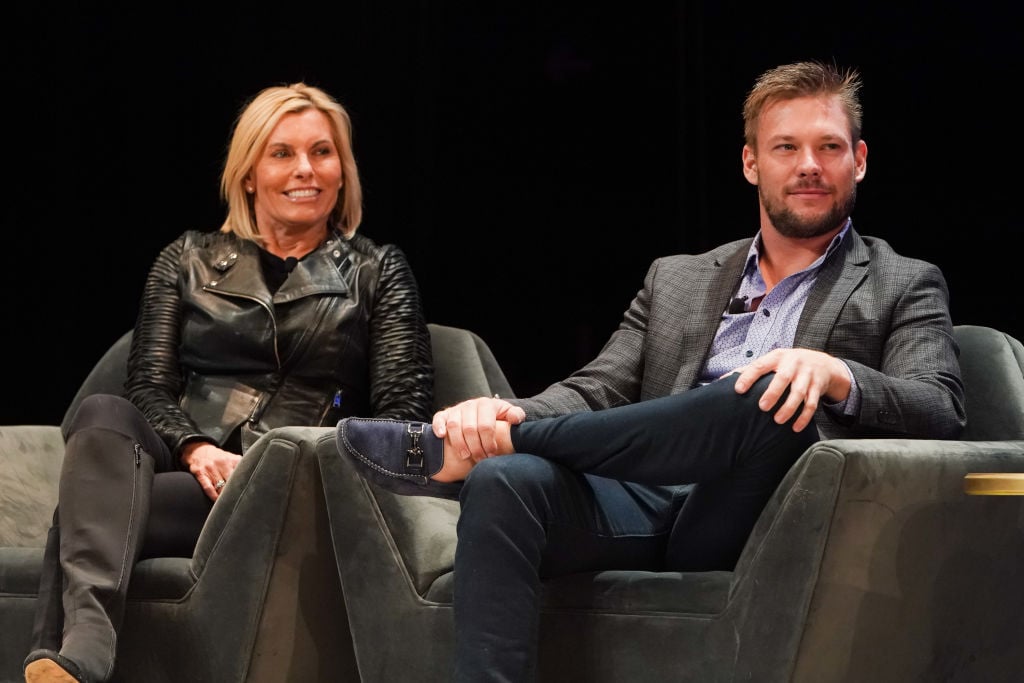 Captain Sandy Yawn asked for thoughts on Rosbach's comment that he'd never work with Pienaar again. That's when Franco shared that Rosbach wouldn't work with him either. Franco had a rough first season on Below Deck Med. He created a love triangle with two stews and rubbed the crew the wrong way with his drunken behavior off charter.
So when Yawn asked for comments, a fan pointed out that Franco turned his behavior around. "I agree with @capthlr choice," the fan responded. "@AshtonPienaar has shown no learning from seeing himself on tv. Unlike @joaograntfranco who watched himself on tv & reflected. He came back behaving in a total different manner. Showing true leadership, thus why you connected him with a yacht owner."
Rosbach wanted clarification
Franco saw the comment and thanked the fan. "Thank you for your support! Capt. Lee also said he would never work with me either though," he responded. "I'm grateful I was given a chance to redeem myself."
Rosbach wanted Franco to clarify his statement on Twitter. "I'm interested in your thought process behind your comment sir, and why you chose to interject me there. Just curious," Rosbach asked in the thread. "Care to elaborate?"
A fan jumped in and wondered why Rosbach was asking for clarification. "Let's see.. Sandy asked for thoughts. Carol said she agreed with you and that Joao reflected and made changes after his bad behavior while Ashton hasn't. Joao thanked Carol for her support. Not sure why you're possibly upset that Joao commented."
But Rosbach insisted he was sincerely just curious. "Why would you assume that I'm upset? I simply asked for clarification. Its that simple. Why complicate things? Please do not read things into something that just isn't there. Just curious as I stated before." He later had to reiterate that he wasn't being sarcastic in his query too. "Sorry you took it that way I way merely being curious. No snark intended at all."
Rosbach and Franco seem to be on friendly terms
Franco didn't respond to Rosbach on Twitter, but they don't seem to be on bad terms either. Rosbach connected with Franco at BravoCon and shared a picture with Colin Macy-O'Toole. "Day 1 at #bravocon was a HUGE success!!!! It was so incredible, meeting the people we see on our screens everyday!! Let's see what today brings," Franco captioned the photo.
Franco has also remarked about how much he has grown and evolved since his first season on the show. Yawn also posed the question about whether or not it was appropriate to hookup with charter guests. Franco referred to one of Rosbach's biggest rules. "I will admit, I've done it at a lower rank on a Superyacht. but the higher I climb, the more sense everything my captains have told me makes and the more responsible I will be. don't embarrass your boat, don't embarrass your captain… don't do something you can't tell your cap."