Did Christopher Plummer EGOT? The Notable Awards He Earned
For an actor like Christopher Plummer, awards and award shows became a common occurrence. Throughout his more than 60-year career, the star earned accolades for his work on the stage and the screen. But did he achieve the top prize in acting: An Emmy, Grammy, Oscar, and Tony (also known as an EGOT)?
Christopher Plummer rose to prominence on Broadway
Plummer began acting as a teenager. He studied theater in his native Canada, debuting on Broadway in The Starcross Story. His first big hit on the stage came when he starred in The Lark, a retelling of Joan of Arc's story. Plummer later appeared in productions of Shakespeare classics like Othello, Macbeth, and King Lear.
"I was very lucky," Plummer told Parade of his early career. "I went to work professionally when I was 18, and I did not look back. I did not have a year of starvation like most people go through in the theater. I went on and on. I played in the theater in London as well as on Broadway. I was back and forth; London, Broadway, London, Broadway.
He later achieved success in film and TV
RELATED: Who Will Star in the 'Knives Out' Sequel? Director Rian Johnson Is Taking Suggestions
Though his training was on the stage, Plummer gained notoriety for film and TV roles as well. He starred in telefilm adaptations of plays such as The Philadelphia Story and made-for-TV movies like Muhammad Ali's Greatest Fight on the small screen. He also starred in the action series Counterstrike in the early '90s.
But Plummer was perhaps best known for his film roles. His big break came with the 1965 musical drama The Sound of Music. He later appeared in such noted films as Malcolm X, The Girl With the Dragon Tattoo, and Knives Out. Additionally, Plummer did a lot of voice acting throughout his life.
Plummer won several notable awards, including an Oscar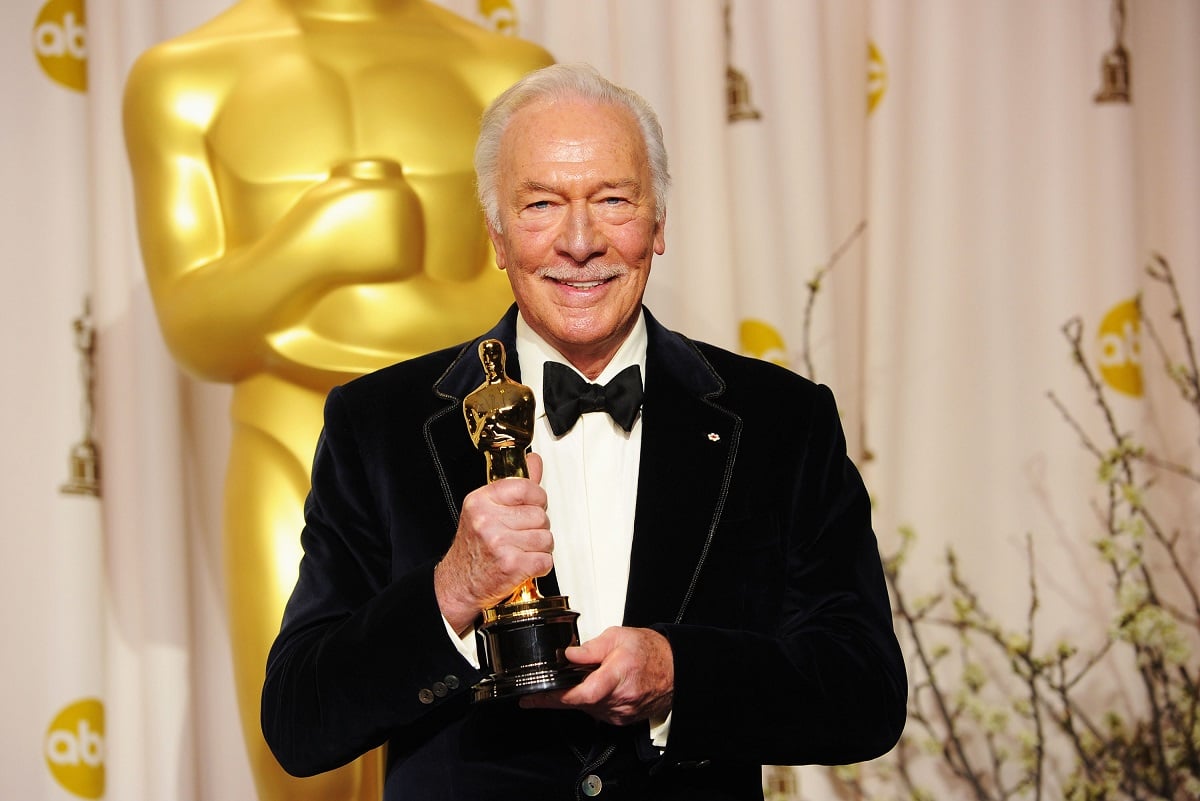 Not only did Plummer act in many productions, but he received acclaim for numerous performances. He was nominated for a whopping seven Tony Awards for his acting. Plummer won two of those Tonys — Best Actor in a Musical in 1974 for Cyrano and Best Actor in a Play in 1997 for Barrymore.
The actor was also nominated for seven Emmys in his lifetime. He first won in 1977 for Lead Actor in a Limited Series or Movie for Arthur Hailey's the Money Changers. Then, in 1994, he won for Voice-Over Performance for the long-running animated children's series Madeline, for which he voiced the narrator.
Plummer earned many awards for his film career. But he didn't secure his first Oscar nomination until 2010, when he was up for Best Supporting Actor for his role in The Last Station. Plummer won in this category for Beginners in 2012, making him the oldest winner ever at age 82. He was nominated once more, for All the Money in the World, in 2018.
That covers the E, the O, and the T of EGOT. But though Plummer never won a Grammy, he did come close once: He was nominated in 1986 for Best Recording for Children for a version of The Nutcracker. That puts him on the list with the likes of Meryl Streep and Denzel Washington of those who have been nominated at all four award shows.