Did DaniLeigh Just Confirm That DaBaby Fathered Her Child?
DaBaby has been embroiled in one of the most public celebrity scandals in recent memory. His homophobic comments have drawn fire from the likes of Elton John, Madonna, and even Chris Brown. Today, though, he's making headlines because his rumored girlfriend, DaniLeigh, seemed to suggest he fathered her child. Let's take a look at the rumors.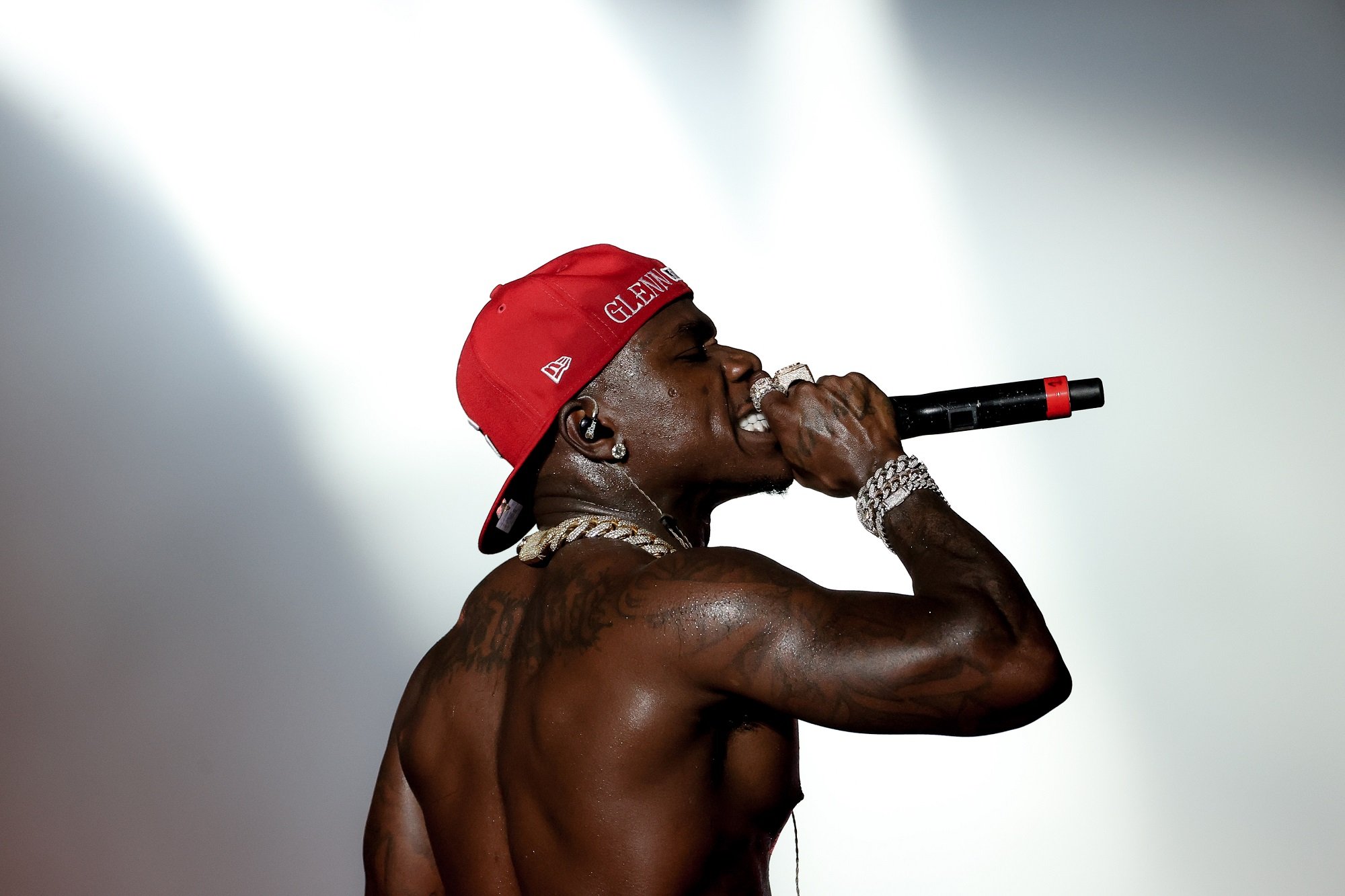 DaniLeigh tweeted the same phrase as DaBaby
On July 31, DaniLeigh took to Twitter to post a series of "pregnancy pics." She captioned the photos "#DaBiggest."
DaBaby tweeted the same hashtag on July 29.
The Neighborhood Talk pointed out the identical tweets on their Instagram page. And they also insinuated that this was proof of the baby's paternity. While that's only speculation, there are other things that suggest DaBaby might be DaBabyDaddy.
The rapper liked a lot of her pregnancy pics
On July 16, DaniLeigh posted a series of Instagram photos featuring her pregnant belly.
Eagle-eyed fans were quick to point out that DaBaby liked those photos, as well.
Yet, other fans pointed out that this could also be an attention-seeking stunt from DaniLeigh. Her profile, after all, has never been higher since her pregnancy. And her rumored relationship with DaBaby has increased her profile exponentially.
But is this all a publicity stunt to draw attention away from his homophobic comments?
Some fans are suggesting that this is all a publicity stunt by DaBaby. He's been under fire since his Rolling Loud performance for his homophobic comments. And fans believe that by getting the media to talk about his Instagram likes, he'll deflect away from the controversy.
The rapper's homophobic comments have also started to cost him valuable business opportunities.
In a series of tweets, BoohooMAN announced that they would no longer work with the "Suge" rapper. "We stand by and support the LGBTQ+ community, and do not tolerate any hate speech or discrimination in any form," the clothing company wrote.