Did David Bowie Ever Have a No. 1 Single?
David Bowie was a once-in-a-lifetime talent but he didn't pump out hits like The Beatles or Stones. Here were his most popular singles.
There have been few rock 'n' roll careers as jagged, uneven, and brilliant as David Bowie's. Going by his 1967 debut, no one could have had any idea the type of music he would release in the coming decades. Yet one thing was certain: He would be nothing like The Beatles or Stones.
Bowie's unpredictability — and his malleability — quickly became a trademark. He was as comfortable writing great folk songs as he was cranking through a hard-rock jam or belting out his own form of soul.
But that didn't always connect with American audiences. "Starman," Bowie's 1972 single which today is one of his signature tunes, topped out at No. 65 on the Billboard charts. "Space Oddity," released the following year, fared better and became one of his biggest hits when it reached No. 15.
It took until 1975, after the release of Young Americans, for Bowie to get his first No. 1 single in America. Oddly enough, it came with a tune that led to an appearance on Soul Train.
Bowie topped the charts with the funk of 'Fame' in 1975.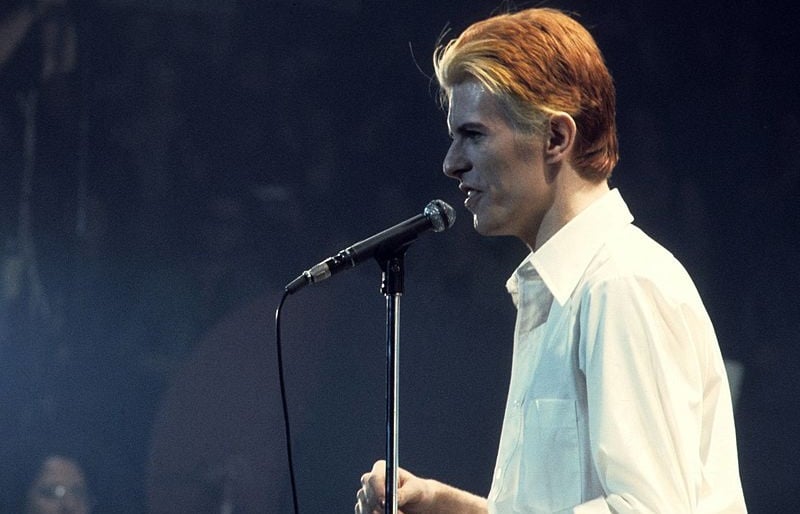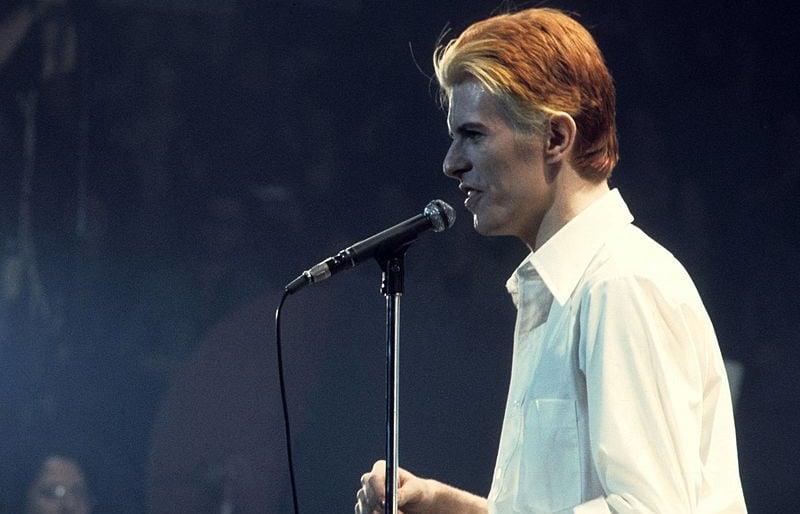 It's amazing to think Bowie's glorious The Rise and Fall of Ziggy Stardust and the Spiders from Mars appeared only three years before Young Americans. (Alladin Sane, with "Panic in Detroit" and "The Jean Genie," came only two years before it.)
In a quick Rolling Stone take from '75, the reviewer didn't blink at Bowie's "bizarre mixture of social comment, run-on lyric style, English pop and American soul." By September, the single "Fame" had made its way to the top of the Billboard Hot 100 chart.
Though it only stayed at No. 1 for two weeks, "Fame" remained on the charts for 21 weeks before departing. It would be the biggest hit single of Bowie's career. But he wasn't done yet.
In 1983, Bowie would again top the U.S. charts with "Let's Dance" from the eponymous album. Bowie proved he was capable of lighting up dance floors across the globe a second time, and it stayed on the charts for 20 weeks after a brief stop at No. 1.
Other Bowie top-10 hits spanning 1976-85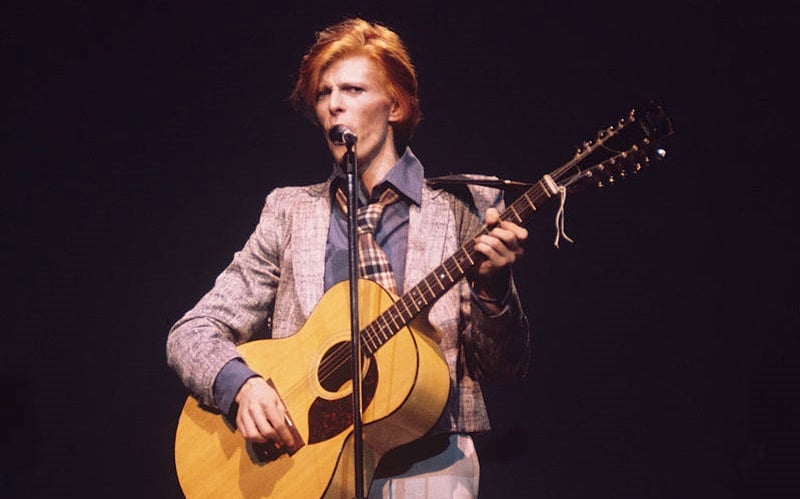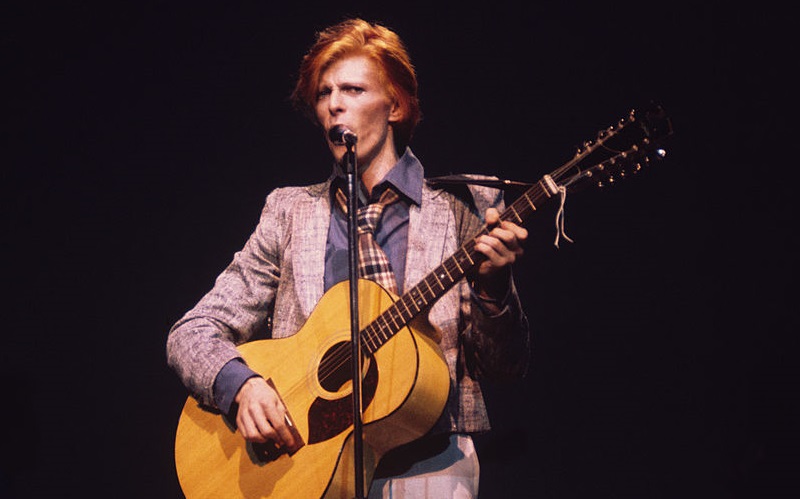 Bowie's run of top-five hits ended with those two chart-toppers. After that, we got the abominable "Dancing in the Streets," a duet recorded with Mick Jagger in 1985 for Live Aid. That cover miraculously peaked at No. 7 and hung around the charts for 14 weeks.
By the sound of what happened behind the scenes, Jagger was more unbearable than even his detractors thought possible. But what the public got — in the form of the studio track and video — was more than enough for Bowie fans to deal with.
Otherwise, Bowie's list of top 10 hits rounds out with "Blue Jean" (No. 8 in 1984) and a pair of No. 10s, "Golden Years" (1976) and "China Doll" (1983). In the late '80s, Bowie returned to the charts with a pair of top-30 tracks that helped erase the memory of "Dancing in the Streets."
He continued recording through the '90s and, ultimately, into the new century. In January 2016, Bowie released Blackstar, which barely made the rounds before he passed away two days later.
By the end of the month, that final record topped the Billboard 200 chart, making it the only Bowie album to reach No. 1.
Check out The Cheat Sheet on Facebook!