Did Demi Moore Sing Esmeralda's Songs in 'The Hunchback of Notre Dame'?
The Hunchback of Notre Dame may not be a classic Disney film in the same way as Cinderella or Pinocchio. However, it might as well be just that for a generation of '90s kids. The 1996 film was adapted from Victor Hugo's classic French novel and told the story of a deformed bell ringer who falls in love with Demi Moore's Esmeralda and saves the cathedral from the evil Frollo. Moore received praise for her voice work in the movie, but she needed backup when it came to singing. 
'The Hunchback of Notre Dame' shows Disney's darker side
The Hunchback of Notre Dame has all the making of a classic Disney movie, although many could argue that it flips the script. While Disney told us many stories of princesses who were locked away in castles until they found true love, The Hunchback of Notre Dame had the male protagonist play that role. Rather than finding love and happiness ever after, however, Quasimodo just wanted to be loved. 
With Alan Menken composing the film's theatrical musical numbers, Stephen Schwartz providing the lyrics, and Gary Trousdale and Kirk Wise in the director's chairs, The Hunchback of Notre Dame showed that Disney didn't always need to follow the old formula to a 't.' It was dark and mature while adding a hint of brand awareness with talking Gargoyles and comedy beats to lighten up its darkest story yet. 
According to IMDb, the film was a massive success. Those who saw it in their childhoods now look back fondly at the tale of acceptance, heroism, and true love. Quasimodo was smitten by the gypsy, Esmeralda, and Moore helped establish the compassion behind the literary character. As such, she deserves the credit for selling the character on the screen without appearing on camera. 
Demi Moore impresses with her voice-acting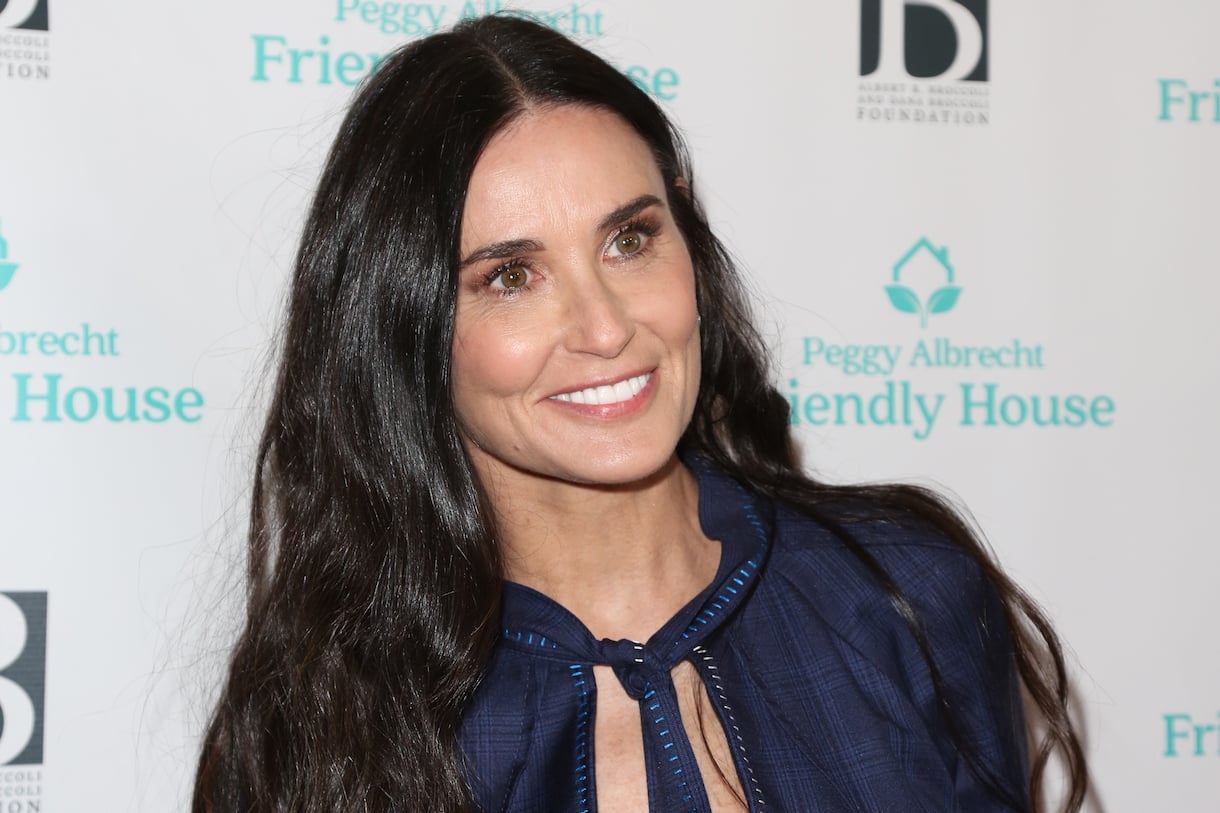 Moore provided Esmeralda with a raspy, seductive tone that mesmerizes not only Quasimodo but Frollo, and her ultimate love interest, Phoebus. Moore, who was already a massive household name thanks to a slew of hits since the 1980s, followed in the footsteps laid out by Robin Williams and others by showing that on-screen actors could still pack a massive punch off-screen.
Esmeralda may be a more progressive take on the female protagonist, but she's not without her problems. Ultimately, she's still the damsel in distress at many points throughout the film, but she also gets a chance to summon her inner Mulan, released after The Hunchback of Notre Dame, and fight back when it matters. This made her an unprecedented addition to the growing Disney universe.
While Moore had the acting chops to bring this all to life, she didn't have the pipes to pull off Esmeralda's greatest anthem. 
Who provided Esmeralda's singing voice? 
In a 2019 article for SlashFilm, writer Josh Spiegel spoke about the artistry behind Esmeralda's shifting voice. When she speaks, she has that signature rasp and air of seduction. When she sings, however, she unleashes a velvet beauty that catches the viewers off guard. Whether this was a purposeful way to control the viewer's expectations or mere coincidence, songs such as "God Help the Outcasts" highlight what the film tried to do. 
However, that doesn't mean that Moore shifted her voice. Moore has never been known for innate singing ability, but luckily Menken and Schwartz found a replacement in Heidi Mollenhauer. Hunchback was Mollenhauer's only on-screen work. Now, she's a working cabaret singer who dabbles part-time in other creative mediums.
Mollenhauer still speaks candidly about her brush with fame, including with a new generation of youngsters who grew up on her work on Hunchback. She talked about the power of appearing in a Disney movie with Tiger in 2009. 
"To have opportunity to work with Alan Menken and Stephen Schwartz, two icons in the world of musical theater, was an absolute dream come true. When I first saw the movie completed I admit, it was truly surreal. I am incredibly proud to have been a part of such a beautiful movie that will surely be around long after I'm gone."
Mollenhauer may not have been the name associated with Esmeralda's singing, but her impact will always be there. Disney has since fixed and sustained many of its representational problems. Still, Esmeralda will always have a special place in the hearts of those who got to see a different kind of Disney Princess dominating movie screens in 1996.