Did Dennis Rodman and Toni Braxton Date?
ESPN's latest docuseries about the Chicago Bulls has old and new fans reminiscing on the team's championship-winning streak and learning more about their favorite players. One of the NBA's most polarizing players is Dennis Rodman, who played for the Bulls for three years.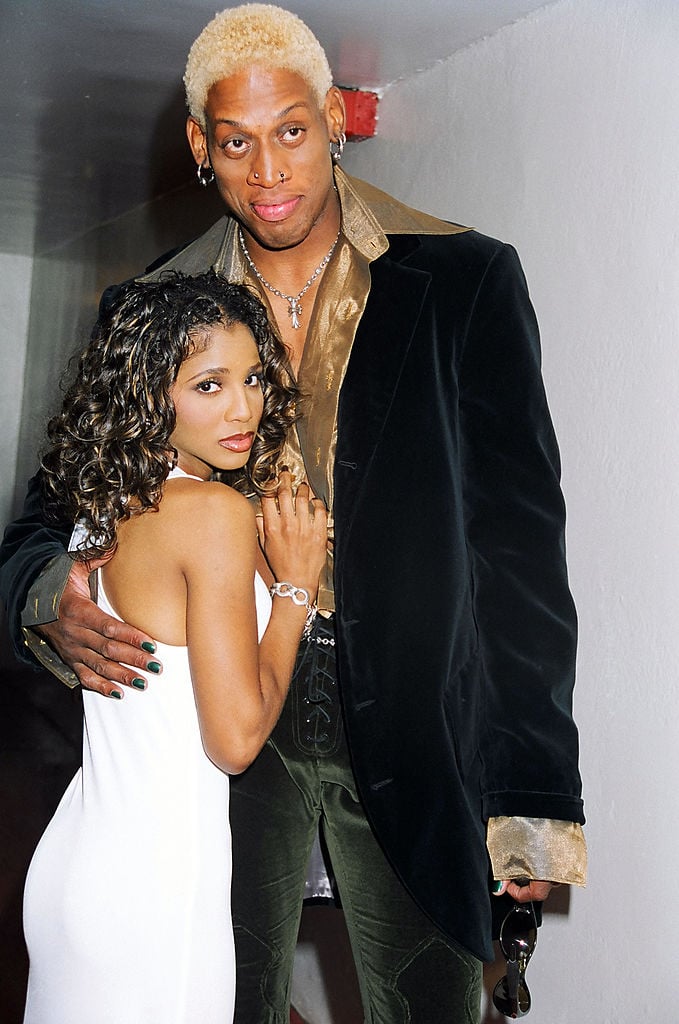 He was fascinating both on the court for his raw athleticism – and off the court for his ability to remain a media headline. Rodman was known to love the company of a beautiful woman, but after pictures of him with Toni Braxton surfaced in the series, fans wondered if they were ever an item.
Pictures of Toni Braxton and Dennis Rodman appear in ESPN documentary
Aside from his headline-making antics for his clothing and eccentric behavior, Rodman was notorious for being a ladies man and having some of the most beautiful women in Hollywood on his arm. Rodman married Baywatch star, Carmen Electra, but it didn't last long. In addition to Electra, Rodman was known for walking red carpets with starlets.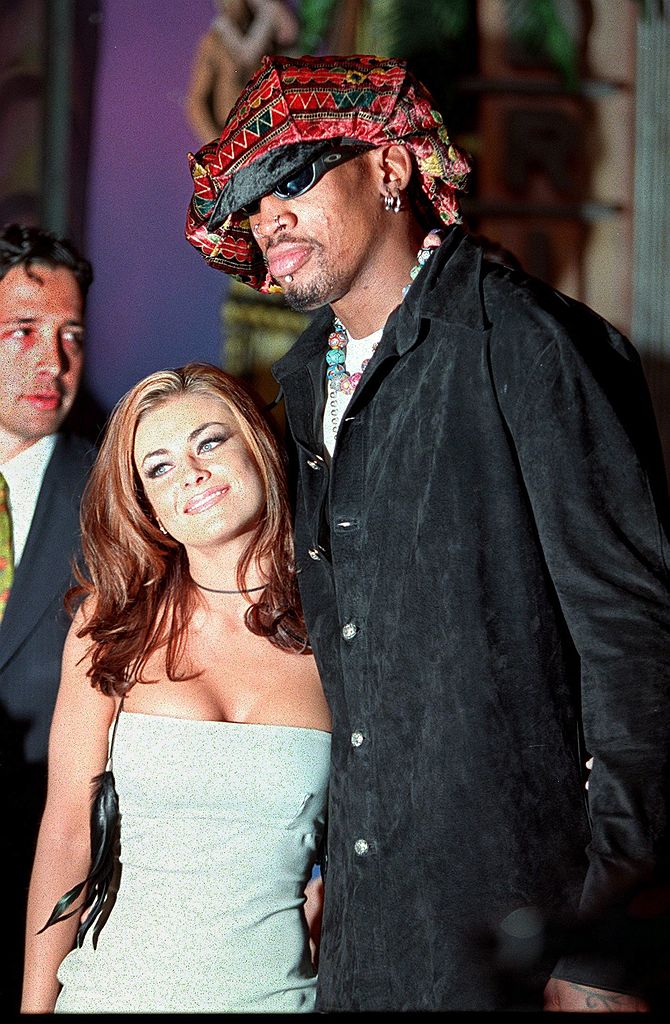 He attended the 1997 Academy Awards ceremony with actress, Vivica A. Fox. The two never confirmed their relationship but were rumored to have dated for a few months. Another famous face he got cozy with was Madonna, who he shot a VIBE Magazine cover with June 1994, but the cover never made it to newsstands.
But one person that was mentioned in the Last Dance documentary that was a surprise to many was Braxton. Viewers were treated to a few photos of Rodman and Braxton featured in the third episode of the series, which was followed up with speculation on whether or not they dated on social media.
"Dennis Rodman dated Madonna, Carmen Electra, Vivica A. Fox & Toni Braxton n I'm starting to question if MJ is even the GOAT anymore," wrote one on Twitter.
"Dennis Rodman bagged Toni Braxton during her prime. Forever legend status," wrote another.
"Dennis Rodman pulled in Madonna, Carmen Electra, Toni Braxton, & Vivica A Fox.. man wasn't a shooter on the court but he was one off the court," another chimed in.
Toni Braxton shuts down rumors that she and Rodman dated
As the buzz continued to generate online, Braxton took to Twitter herself to clear up the rumors.
"Even though @dennisrodman was kinda hot in the 90s, I never dated Dennis Rodman. We were at the VMAs," Braxton explained about the photos.
But the VMA red carpet photos weren't the only thing shown in the documentary. There was also a photo of the two at what appeared to be a restaurant, which one fan was quick to point out on the evening the episode aired.
"Goodnite, I'm gonna dream about this image of Dennis Rodman & Toni Braxton," one wrote.
Braxton may not have dated Rodman, but she did date another famous athlete. She was once engaged to former NFL star, Curtis Martin. They met through Braxton's security guard and Braxton was drawn to him because of their shared religious upbring and beliefs.
Martin was rumored to be extremely romantic, showering Braxton with gifts. But according to her, he broke up with her at her most vulnerable time.
She told Newsweek in a 2000 interview, "My boyfriend [Curtis Martin] left me in the middle of the bankruptcy. I think it was just too much for him," she said. " I'm sure it changed my personality–I was definitely going through my angry young black woman period."
Braxton later married Mint Condition member, Keri Lewis. They divorced over a decade later.