Did Dolly Parton and Porter Wagoner Have an Affair?
Dolly Parton became Porter Wagoner's "new girl singer" in 1967. She was still relatively new in Nashville at the time, but starring in The Porter Wagoner Show launched her career in a big way. Almost instantly, she became well-known. The two went on to sing some of country music's most famous love songs together. Though both singers were married when they worked together, there was some speculation around the real nature of their relationship. Here's what Parton has to say about that.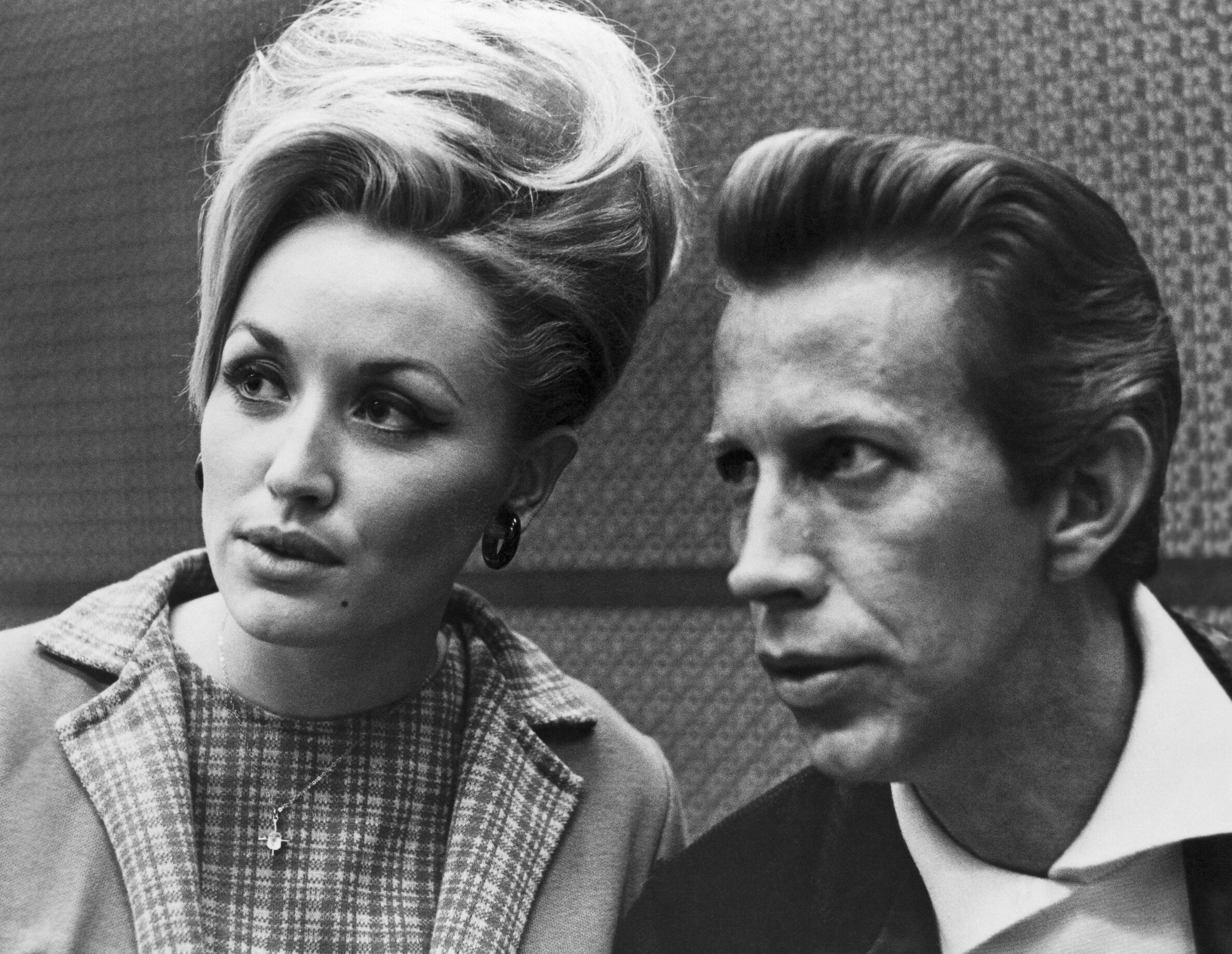 Dolly Parton says every duo has a love affair of sorts
It's not uncommon for fans of a singing/songwriting duo to think they're romantically involved.
"With any romantic duet, people always think the singers are having an affair," wrote Parton in her 2020 book, Dolly Parton, Songteller: My Life in Lyrics. "Country fans especially assume that. And when you work that closely with someone, you do have a relationship. And it is based in passion. You have to experience emotions if you're going to sing a song like 'Lost Forever in Your Kiss.' You're living with these people, day in and day out."
Many people thought Parton and Wagoner had romantic chemistry, despite their age difference. Parton admits that there was passion there, between her and Wagoner, but it mostly resulted in heated arguments.
"Porter and I fought like cats and dogs," she wrote. "My husband and I have never fought, and Porter and I did nothing but fight. So when I would write love songs, it wasn't so much about Porter. Some were. Some were based on love. But people always assume it. And you do have a love affair, of a sort."
Why Dolly Parton never spoke out about the rumor suggesting she and Porter Wagoner were having an affair
While Parton and Wagoner's relationship may not have been romantic, it was serious.
"Whether it's a love affair or not, you're all in, in the the relationship," she wrote. "Whether it's sexual or whether it's just passionate, you are connected. It's a love-hate relationship. It is a marriage, of a sort."
Furthermore, Parton knows such rumors help sell records.
"If people think that you are 'doing it,' that helps sell the duets," she wrote. "So who's going to admit whether it's true or not?"
'I'm not having sex with these people'
In an interview with the Daily Mail, as reported by Mirror, Parton admitted that she's had her fair share of crushes through the years, but that's all they were.
"Men are my weakness," she said. "Short, fat, bald or skinny – I've had crushes on some very unusual men but Carl [Dean, her husband] knows I'll always come home and I'm not having sex with these people – I'm just flirting and having fun."
In a separate interview, Parton said she and Dean have an "open relationship," but not sexually.
"He's not jealous and I'm not jealous of him," she said. "He knows I flirt. He flirts, too. Yes, it's an open relationship, but not sexually and I would kill him if I thought he was doing that. He would shoot me, too. At the end of the day we love each other madly."