Did Elizabeth Taylor Have Naturally Violet Eyes?
It can be hard to know what to trust when it comes to beauty standards and celebrities. Between the tricks of photography, the professional crews applying top-of-the-line cosmetics, and the constant consideration of plastic surgery, fans may find themselves unsure of just what they're seeing when they take a look at an actor on the screen or a model on the page. This isn't necessarily a new phenomenon, either. 
Elizabeth Taylor made headlines and turned heads with her stunning beauty, and that included stunning and shockingly violet eyes. Making a name for herself decades before colored contact lenses were a thing, what did Taylor do to have such a piercing gaze?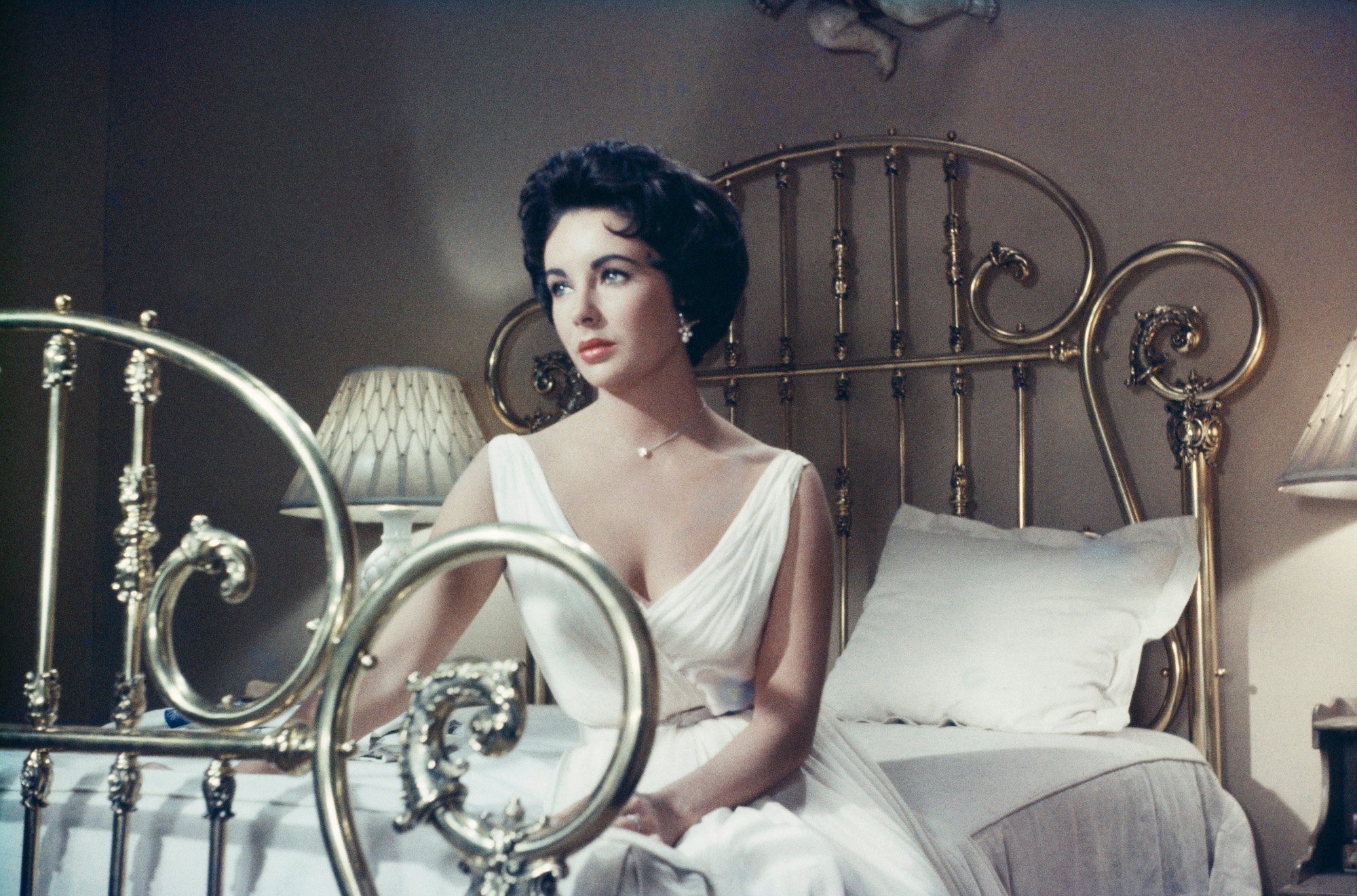 Elizabeth Taylor was a celebrated actor
Elizabeth Taylor found her way into acting at a very young age. Born in 1932 in London, England, Taylor's family moved to Los Angeles shortly after World War II began. By the time she was 10, the young star had made her screen debut. As Biography reports, her first film was There's One Born Every Minute (1942) and it was quickly followed up with parts in Lassie Come Home (1943) and The White Cliffs of Dover (1944). It was National Velvet (1944) that really put young Taylor's star on the rise. 
Things only got more impressive for the star as she moved from childhood to adulthood. Taylor made dozens of films and won two Academy Awards along with many other nominations and accolades throughout her celebrated career. Along the way, Taylor also made international headlines for her beauty, which was unparalleled and often showcased in the parts she played — including taking on the role of Cleopatra in the 1964 film about the infamously beautiful Queen of the Nile. 
A wild love life helped boost Elizabeth Taylor's fame
While there's no doubt that Taylor's acting abilities and marked beauty were major parts of her success, her storied love life was also a contributing factor. Taylor first married when she was just 17. That marriage — to hotel heir Conrad "Nicky" Hilton — did not last long. In fact, several of Taylor's marriages did not last long. 
The actor found herself walking down the aisle multiple times. Taylor became famous for dipping in and out of the relationships, and following her dramatic love life became as thrilling for some fans as watching one of her films. All told, she had eight weddings — two of them to Richard Burton! 
Elizabeth Taylor was famous for her violet eyes
With all that headline-grabbing news for both her career and her marriages, fans got plenty of chances to see Taylor's face splashed across their screens. The star became famous for her gorgeous eyes — and their seemingly unnatural violet hue. Today, a star showing up with the eye color would almost certainly be suspected of using contact lenses to achieve the look, but Taylor was turning heads before such a thing was available. How did she do it? 
Well, it turns out that it's genetic, but they weren't actually violet. 
As Woman's World reports, Taylor's eyes were actually a bright cobalt blue. As LiveScience explains, eye color is determined by the amount of melanin present in the iris around the pupil. Taylor really did have a rare pigmentation that gave her eyes a unique color. However, the actor also played up what was arguably her best feature with the use of makeup to draw more attention to her eyes. Choosing to use bright red lipstick or dressing in particular colors helped to bring out the more distinctive violet quality of her naturally blue eyes.