Did 'Freaks and Geeks' Stars Linda Cardellini and Jason Segel's Real-Life Breakup Inspire A Scene in 'Forgetting Sarah Marshall'?
If you're a fan of raunchy comedies, chances are, you've seen the 2008 rom-com Forgetting Sarah Marshall. The film is centered around Peter Bretter (Jason Segel), a struggling musician who gets dumped by his girlfriend of five years, Sarah Marshall (Kristen Bell), unexpectedly. Though he tries to move on from his ex by vacationing in Hawaii, trouble ensues when he discovers Sarah on the island with her new boyfriend.
Though the film is a fictional narrative, there have been rumors that a scene in the movie (the one when Sarah breaks up with Peter while he's stark naked) was inspired by Segel's real-life split from Freak and Geeks co-star Linda Cardellini.
So, does the scene in question actually stem from a real-life incident? Read on below to find out.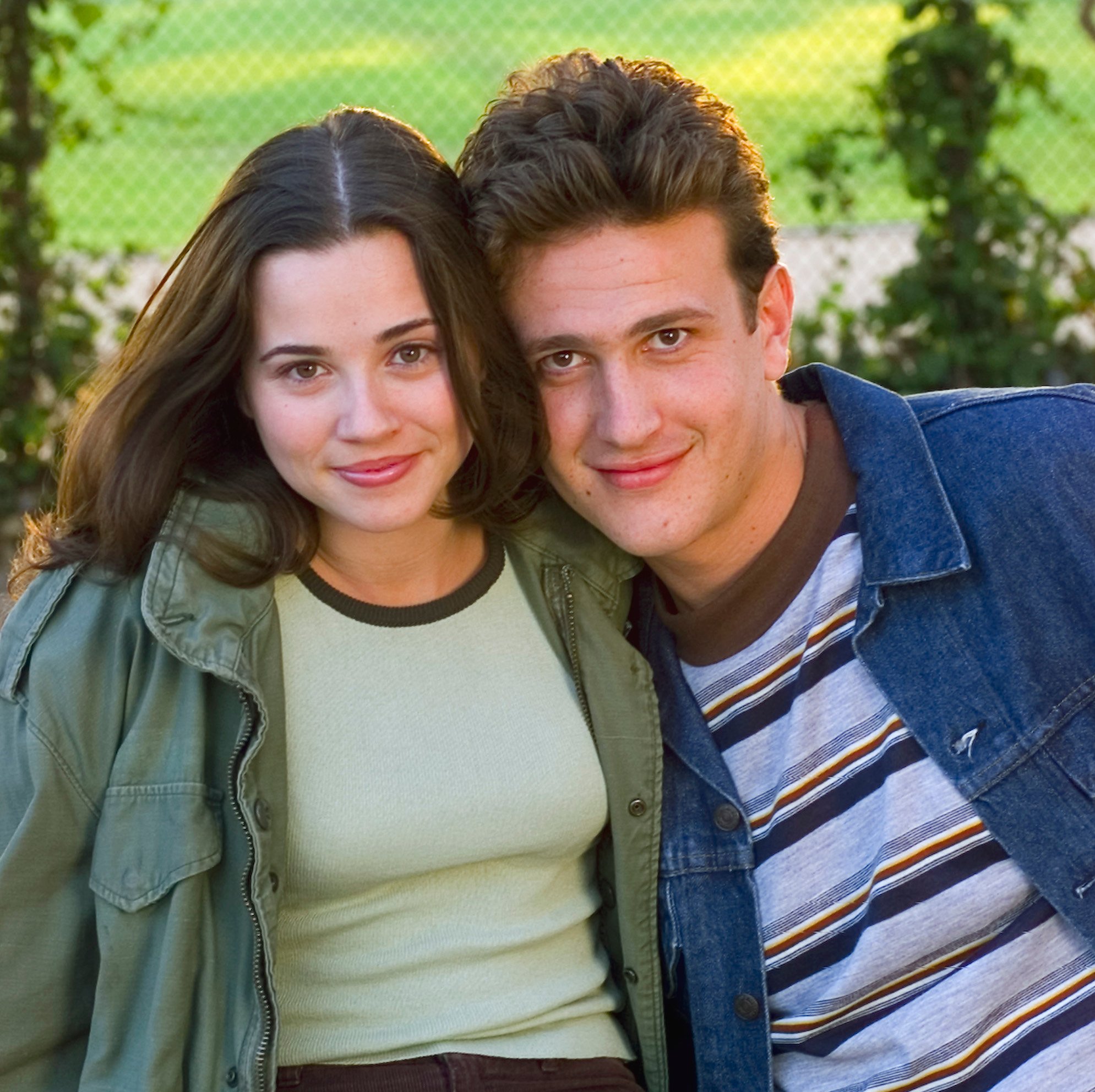 Linda Cardellini and Jason Segel were on-and-off-screen lovers
From 1999 to 2000, Cardellini and Segel starred together in the short-lived teen comedy-drama Freaks and Geeks. The two played "freaks" Lindsay Weir and Nick Andopolis, whose relationship starts out platonic but eventually turns romantic.
Though Nick and Lindsey had a short, awkward relationship on the show, Segel and Cardellini dated in real life after the series abruptly ended.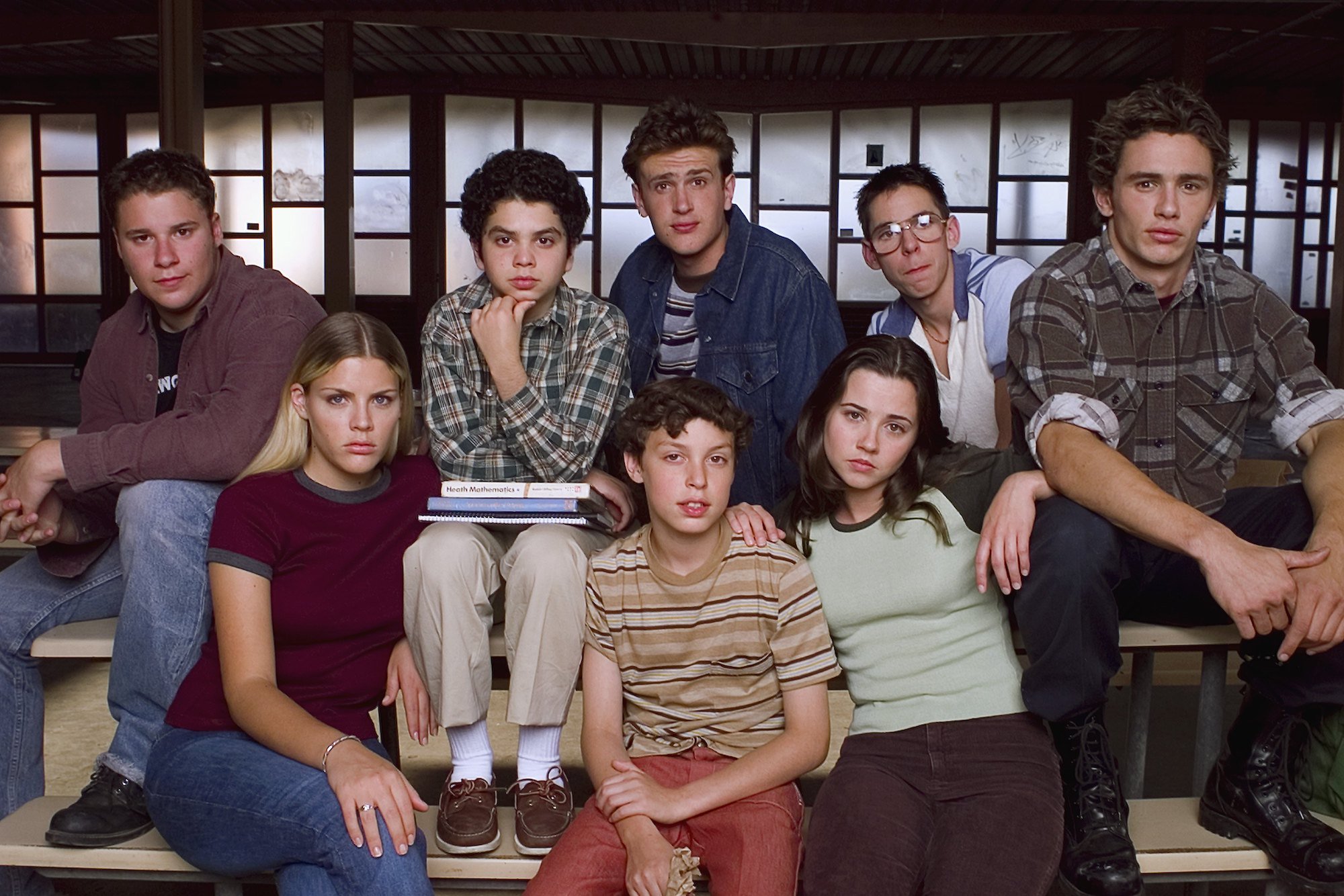 During that time, the pair hit major red carpets and posed for press photos together. Though it seemed like they were a match made in heaven, the couple, unfortunately, ended their relationship after five solid years.
Jason Segel borrowed details from his and Linda Cardellini's split for the breakup scene in 'Forgetting Sarah Marshall'
While it's unclear why the pair decided to go their separate ways, rumors spread that Cardellini was the one who pulled the plug on their relationship.
Though neither actor confirmed or denied these rumors, Segel seemingly revealed that he was the dumpee while speaking with Time Out in 2008.
"I was unemployed for quite a while, and I did not handle it well," he told the outlet.
It's also been speculated that the pair's real-life breakup inspired Segel's character's naked meltdown in the opening scene of the celebrated film Forgetting Sarah Marshall.
Segel even revealed to The New York Times that he might have borrowed details from his breakup with Cardellini to pen the hilarious scene of the famous comedy.
"I was trying to experience [the breakup] viscerally, as a person," Segel told the publication. "But all I could think was: 'This is hilarious. I cannot wait for her to leave so I can write this down.'"
Although Segal didn't note Cardellini by name during the interview, fans were clever enough to connect the dots.
"I can't control what people think," Segel told the Los Angeles Times in 2008. "I was still very much a child [then], and this was more an amalgamation of a lot of different relationships and breakups I've had. People are bound to talk, but she was a great girlfriend."