Did 'Gilmore Girls' Predict Brad Pitt and Jennifer Aniston's Divorce?
Gilmore Girls ran from 2000 until 2007. During the show's run, a lot happened in pop culture, and the series was always there to comment on it. In one 2001 episode, Rory and Lorelai Gilmore may have predicted the future. Did Rory predict the end of Jennifer Aniston and Brad Pitt's marriage?
When did Jennifer Aniston and Brad Pitt get divorced?
Aniston and Pitt became the talk of the town when they went public with their relationship in September 1999. The couple married in July 2000 in a lavish, $1 million ceremony. Everything seemed to be going well for the pair for several years. In 2004, Aniston discussed starting a family with Pitt and "slowing down." A year later, though, things had taken a turn.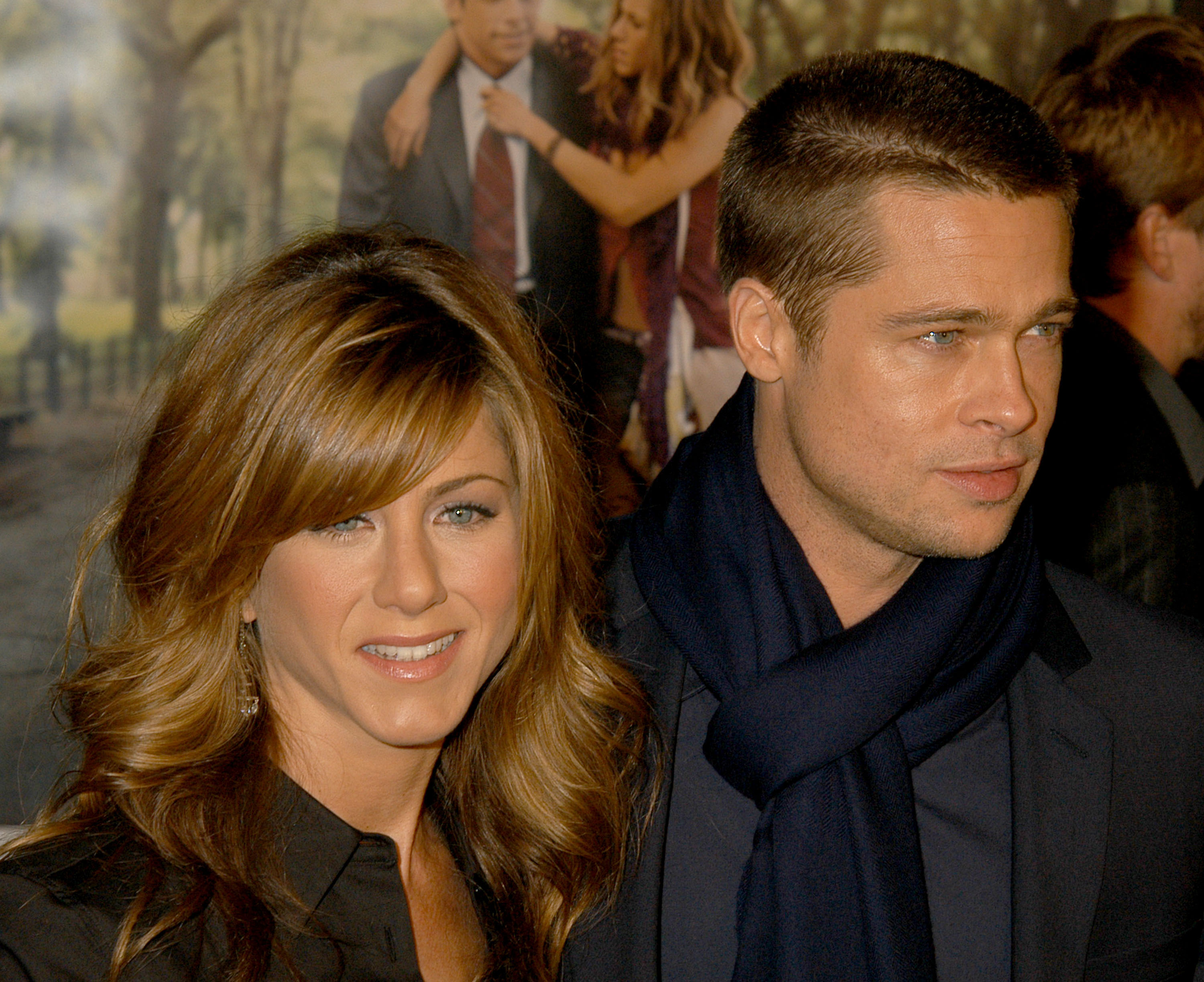 In January 2005, Aniston and Pitt issued a joint statement announcing their split. The decision to separate was presented as "mutually agreed upon," but in the end, it was painfully obvious that Pitt was the one who wanted out of his marriage. Within months of announcing their separation, Pitt was seen frolicking with his former co-star, Angelina Jolie. Pitt's behavior further drove the narrative that Aniston had been scorned.
Aniston, for her part, has always been upbeat about being labeled unlucky in love. Shortly after her divorce from Pitt, she sat down for an interview with Vanity Fair. When the topic of her dissolved marriage came up, she said, "It's sad, something coming to an end. It cracks you open, in a way—cracks you open to feeling. When you try to avoid the pain, it creates greater pain. I'm a human being, having a human experience in front of the world. I wish it weren't in front of the world. I try really hard to rise above it."
When did Gilmore Girls reference their potential demise?
Long before Aniston and Pitt called it quits, Amy Sherman-Palladino penned into an episode of Gilmore Girls. The season 2 episode focused on Sookie St. James' wedding to Jackson Belville. Christopher Hayden, Lorelai on-again-off-again love, and Rory's father confided in Lorelai that his relationship with Sherry was on the rocks.
Bursting to tell someone the news, Lorelai asked Rory to guess who was in the process of breaking up. Rory decided her mother must have been talking about someone famous. With a touch too much glee, she suggested it was "Brad and Jen." Lorelai was dismayed by the suggestion before she clued Rory into the fact that her father was about to be single.
Did Gilmore Girls predict the couple's divorce? 
Gilmore Girls was filled with pop culture references. Over the show's seven-season run, Lorelai and Rory mentioned many celebrities, multiple television shows, and hundreds of different books. The quip about Aniston and Pitt was one of the only times the pair suggested a married couple would break up, though.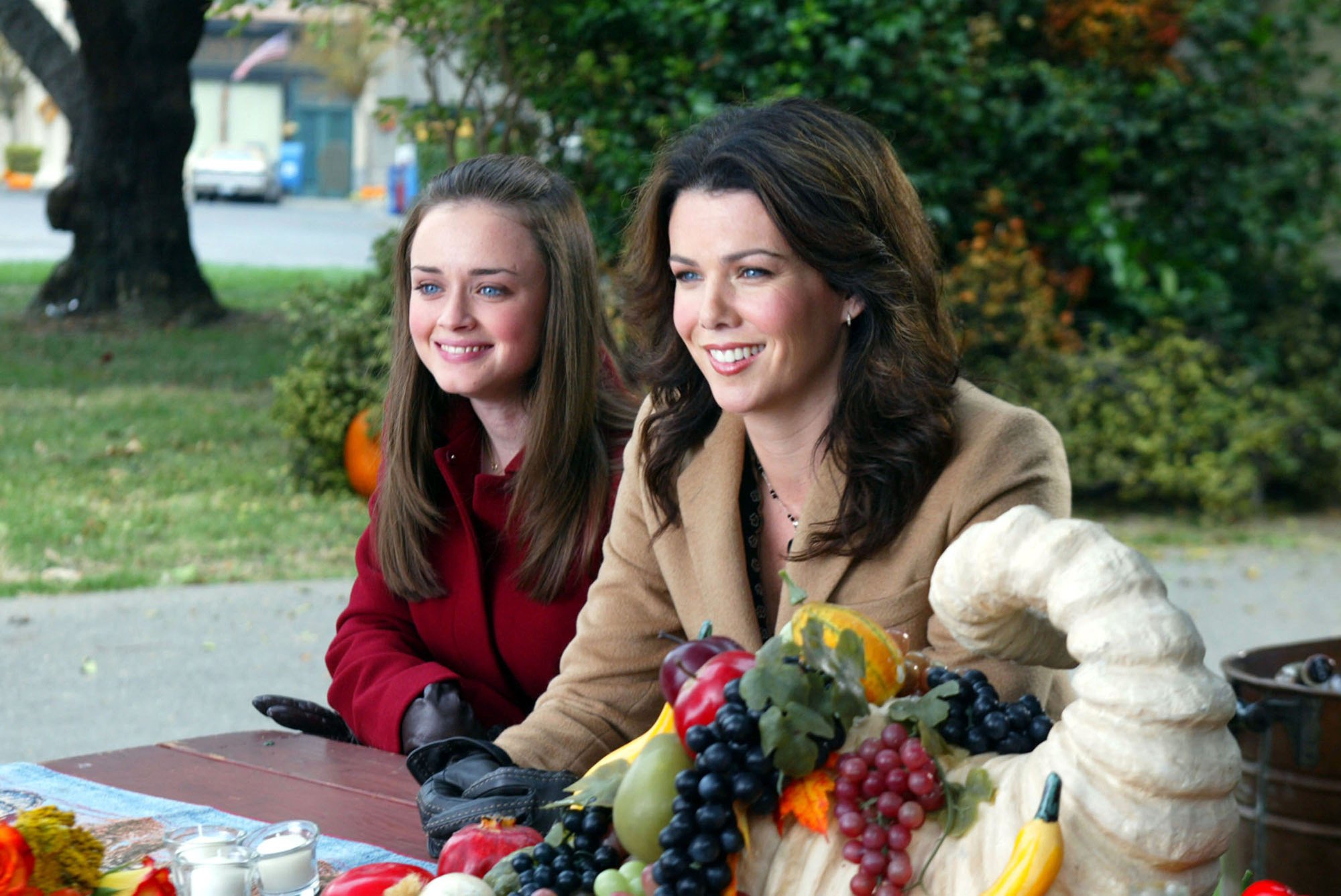 The exchange about Aniston and Pitt's marriage took place during the show's second season. Season 2 of Gilmore Girls began airing in 2001, so technically, you could argue that the show predicted that Aniston and Pitt would call it quits. If you look at it more closely, only Rory was right about the end of their marriage. Lorelai was horrified by the notion.