Did Gypsy Rose Blanchard Have A Say In Hulu Creating a Series Surrounding Her Life?
Hulu's The Act has us all entranced by Gypsy Rose Blanchard's story.
Though there have been outlets documenting the horrendous lifestyle this young girl had to live, The Act gives a little something extra by dramatizing real-life events.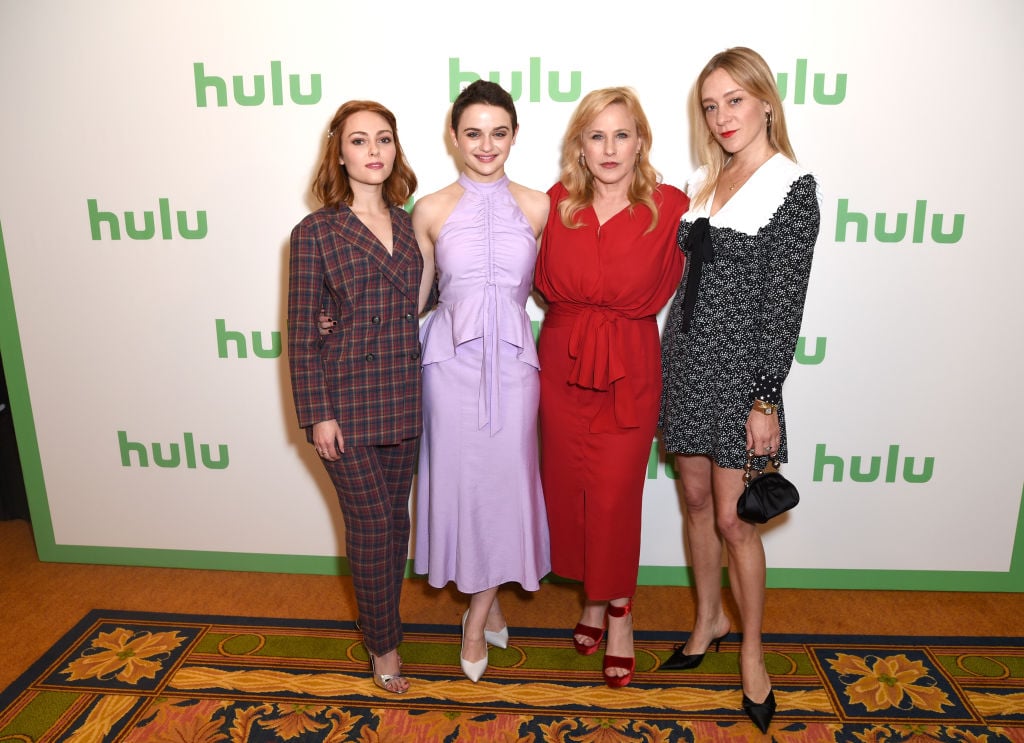 Anyone who has taken the time to watch The Act immediately gets pulled in. However, Gypsy Blanchard is not happy that Hulu decided to use her story.
Gypsy did not approve of Hulu using her story
The Act recently premiere on Hulu and though the story instantly catches your interest, Gypsy Rose Blanchard does not think it is fair Hulu is using her story without her consent.
The series follows the life of Blanchard who faced years of manipulation at the hands of her own mother, Dee Dee Blanchard.
Though several media outlets and documentaries shined a light on the case that completely rocked the nation to its core, Gypsy Blanchard does not believe Hulu had the right to use her story.
Blanchard recently shared with Bustle, "I am unable to watch The Act. However, I feel it is very unfair and unprofessional that producers and co-producer Michelle Dean has used my actual name and story without my consent, and the life rights to do so."
Since Hulu did not ask Gypsy Blanchard for permission to use her story for the series, she plans on suing those involved in the show's production.
"Therefore, there will be legal action taken against the show's creators. I want to share my story and bring awareness about Munchausen by proxy, in the hopes that I can encourage those who might be experiencing abuse to speak up, because someone WILL listen. No child should ever be abused especially from their parent," Blanchard concluded.
The show's actors are going off of documentaries and news coverage
Since Gypsy Rose Blanchard is currently serving a 10 year sentence for second degree murder, those depicting her story are only able to go off things they've seen on the news and previously filmed documentaries.
It has been revealed the woman playing Gypsy in The Act, Joey King, was permitted from speaking to Gypsy and had to utilize the internet to fully be able to embody the young girl.
"Legally, I wasn't allowed to. I don't even understand all the reasons," King shared while she and Patricia Arquette did an interview on the Today Show.
Joey King revealed to Build Series that she wanted to accurately depict Gypsy Rose the best to her ability just in case she would ever watch the show later down the line.
"What we tried to do was really just accurately represent what happened and who these people were," she said. "It is nerve-racking cause I was thinking about if she sees it one day, I think it will be really really, really hard for her to watch. I think it will be hard for them to watch other people play them number one, and also this is like reliving your truth. And so I can't even imagine what that would be like if [she] saw it."
Though the series so far has been pretty spot on with what we know from the news, Gypsy Rose Blanchard is still upset there are people using her dark past for entertainment purposes.
Blanchard had plans of sharing her story with the world the way she wanted to and using her voice to bring awareness to those experiencing abuse from a loved one.
It has not been revealed when Gypsy plans on taking legal action against the series, but we know she is looking forward to putting that dark time behind her once she is released from prison.