Did Hannah Ferrier and Chef Ben from 'Below Deck Med' Date?
Even though chief stew Hannah Ferrier only worked with Chef Ben Robinson for one season of Below Deck Mediterranean, their connection was undeniable.
Robinson was the chef only during the first season of Below Deck Med. He and Ferrier had their fair share of arguments, but they also had a romantic spark that was hard to deny.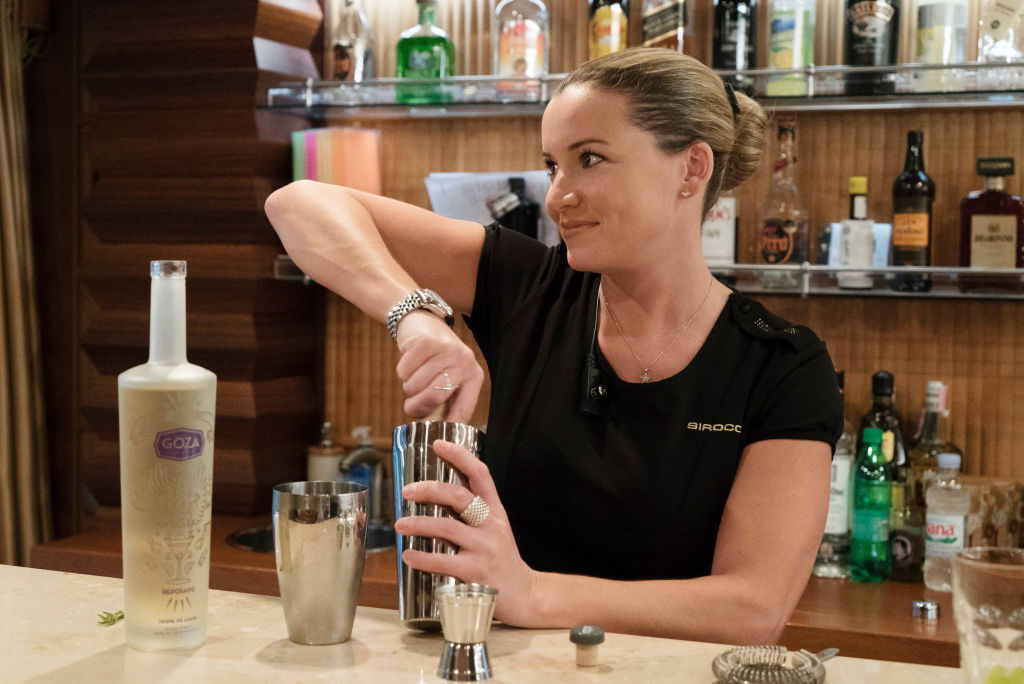 Although Robinson ultimately got it on with third stew Tiffany Copeland, the fire burned pretty brightly with Ferrier too.
They became an 'old married couple'
Robinson and Ferrier quickly turned into an old married couple on the show. In fact, Ferrier remarked the way she led the interior was both hot and cold for the chef. "It's like he really loves strong women in the chief stew position, but then he absolutely hates it as well," she told Bravo's The Daily Dish. "I'm not someone who's gonna back down if I think that I'm right or if I think someone needs to take partial responsibility."
She admits their relationship would go from steamy to ice cold pretty quickly. "In terms of my relationship with Ben, it was very, very hot and cold, and what you see is basically what was going on," she said. "I think there was flirting and then there was fights and things like that, so it's always difficult when you're trying to gauge what kind of relationship you're gonna have on the boat." 
They decided to keep it light
In terms of where they left off, Ferrier says the relationship remained light and flirty. "We had a connection at the start, and we were flirting and things like that, but on my side, it wasn't really going to go anywhere," she said during an appearance onWatch What Happens Live with Andy Cohen. "Like my girlfriend says, I'll flirt with a telegraph pole when I'm drunk. I'll flirt with anything."
Ferrier finally confronts Robinson during their season after they have a heated argument over the use of the word entree. She wants to know if they are friends or work colleagues. He tells her they can be both, but in a confessional interview makes this observation. "We almost had a full on war over the discrepancy of a word labeling a dish," he laughs. "Can you imagine if we became romantically involved with each other?"
Both ultimately had a 'Below Deck' romance too
They both had a ship romance with someone from the show–just not with each other. Last season Ferrier dated bosun Conrad Empson. The two had a significant amount of passion for each other–maybe too much passion. They were often more focused on each other instead of their jobs, which angered Captain Sandy Yawn.
Robinson became smitten with second stew Emily Warburton-Adams during season four of Below Deck. Fans cheered for their relationship as it appeared this one might have longevity.
But even though the couple ultimately parted ways after the season wrapped, the two share an affection for each other.  "I can't exactly exclaim that we're steady and dating at this point in time," he said during an update on After Deck with Kate Chastain in 2017, Bravo's The Daily Dish reports."We just don't see each other enough to have a serious relationship."