Did Jack Black and Kathy Griffin Once Date?
When photos of comedians Kathy Griffin and Jack Black looking cozy emerged on Twitter, Griffin couldn't resist but comment.
The black and white images make the pair look like they are seriously a couple, which Griffin wrote about in her memoir, "Official Book Club Selection: A Memoir According to Kathy Griffin." Griffin describes a hilarious and very "Jack Black" encounter, plus she dished what another famous late-night host did when they tried to go on a date.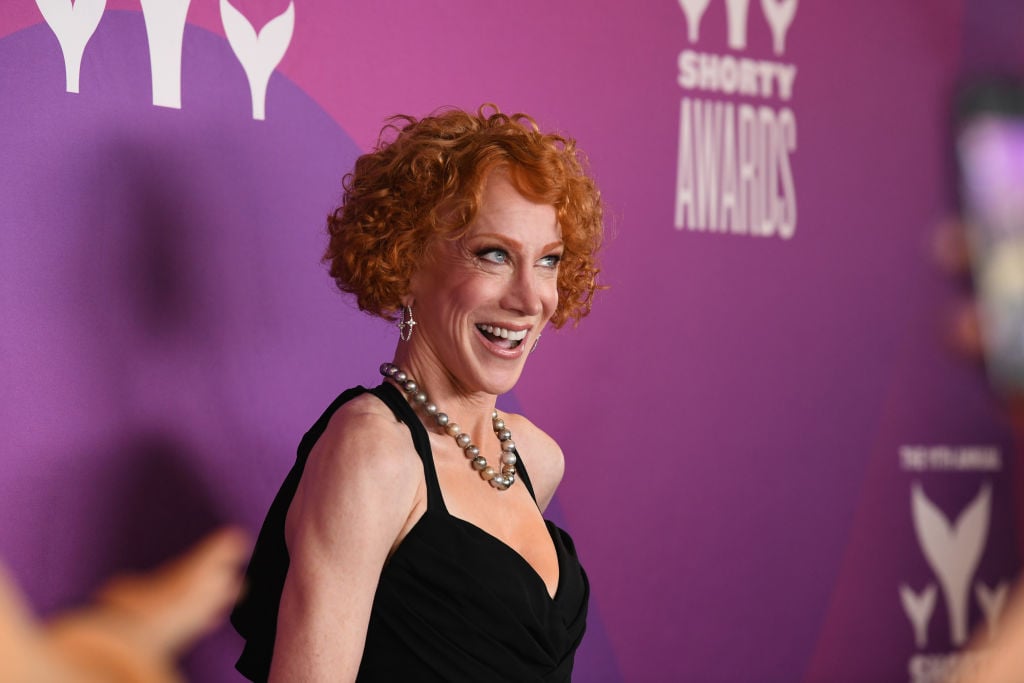 She really did date Jack Black
The photos are no joke. Griffin and Black dated and she made some pretty funny comments on Twitter when the pictures were posted. "I don't know why these pictures are getting so many likes. I put them in my first book. But I am enjoying the revival of these photos," Griffin wrote in the thread.
When someone wrote that Griffin can really get it, she hilariously responded, "Anytime anywhere." A few people were surprised to learn Black and Griffin were once a couple. "I thought you knew me," Griffin wrote.
One person made the hilarious comment, "Why does this picture look like a serial killer and his victim?" Griffin responded, "That's what my mom used to say."
Her 'morning after' story is amazing
In her book, she recounted a funny "morning after" experience she had after she spent the night at Black's place.  "One time, I spent the night at Jack's place," Griffin penned in her book, Irish Central recounts. "I got up the next morning to take a shower so I could leave."
"When I got out, I couldn't find anything to dry myself with. 'Jack, where are the towels?' I yelled out. He said, 'Um, I just have one that I use for a bathmat and a towel. So it's the one on the floor.'"
The story was flicked at in the Twitter thread too. "He just looks like a guy with only one towel…," one person wrote. Also, quite a few followers commented on how cute Black looked in the photos too. One even compared him to Ashton Kutcher.
She was also stood up by this late night host
Griffin also included this missed date in her book. She wrote that she and late night host and comedian, Conan O'Brien were old friends. In fact, she asked him out on a date to grab some pizza. Unfortunately, O'Brien zoned out at the offer.
Not one to give up, Griffin gave it another shot. She asked O'Brien to be her date at a mutual friend's wedding. O'Brien may have zoned out again, but said, "sure." But on the day of the wedding, O'Brien called to let her know he was "sick." Really?  "I was humiliated and went to the wedding by myself, and wouldn't you know it, at the end of the reception, in walks Conan," Griffin wrote.
Griffin confronted O'Brien. "'Hi, feeling better?' I said to him. I think he thought he could wait me out. But of course, I'm the last to leave any party, so I was there for his secret appearance." After that failed date, it took about 10 years before Griffin and O'Brien reunited on his show. She adds the two have moved on and are now friends again.