Did Jaden Smith and His Rumored Boyfriend, Tyler, the Creator, Both Date Kendall Jenner?
Jaden Smith and Tyler, the Creator both share a familiar friend in model Kendall Jenner. 
Smith and Tyler turned heads in 2018 after Smith declared that he is in a relationship with the "Boredom" rapper. The pair had been friends and musical collaborators for several years before Smith's announcement. Jenner became friends with Smith at a young age and knew Tyler through the fashion industry.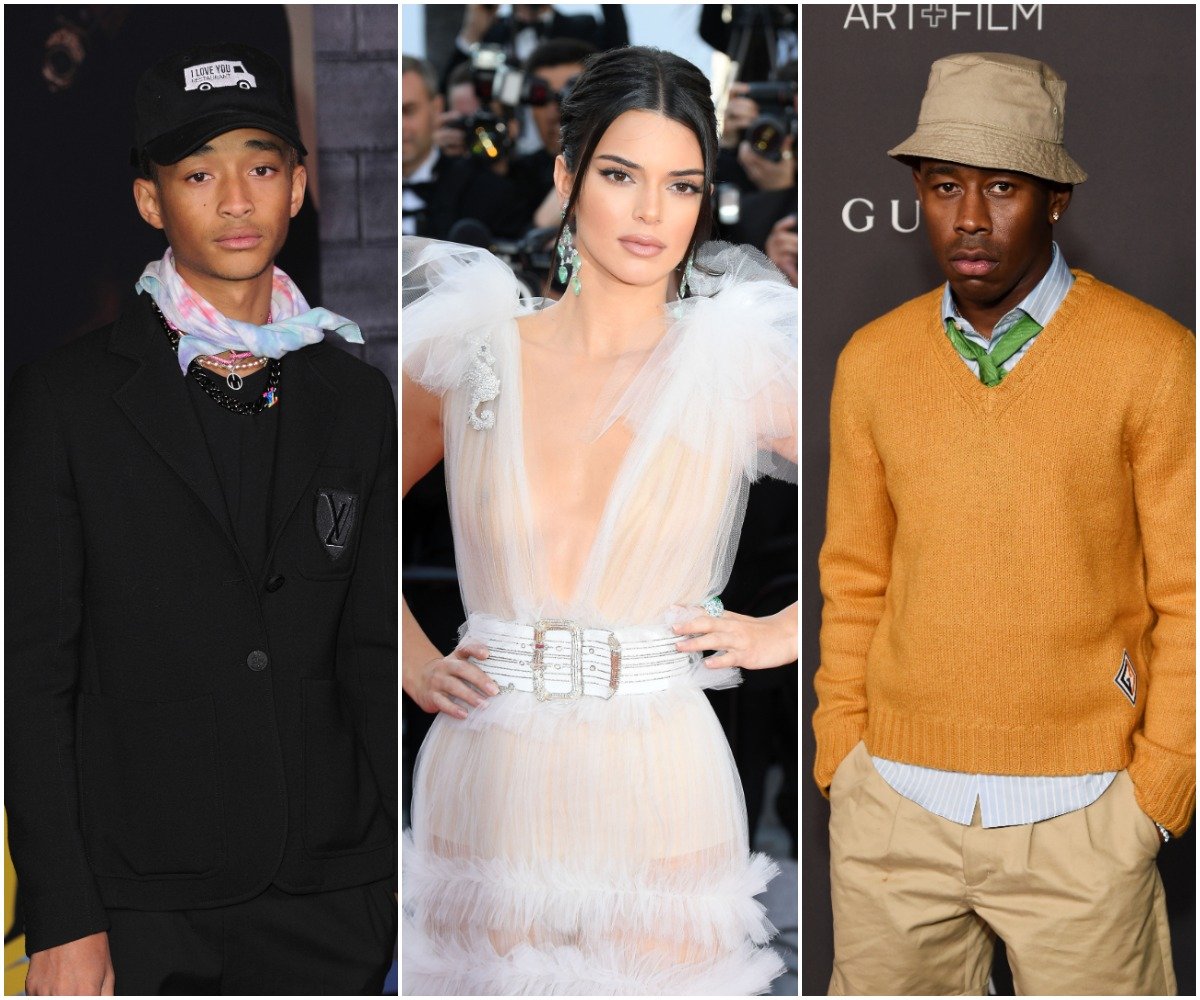 Jaden Smith's relationship with Tyler, the Creator
Throughout the years, Smith has dropped several signs that he and Tyler are together. Smith first expressed his feelings for Tyler in 2018 during a performance at Tyler's event, Camp Flog Gnaw. Smith shared that he and Tyler were in a relationship and was ready to tell the world about it. While on-stage, several of Smith's fans recorded him as he spoke directly to the microphone.

"I just want to say, Tyler, the Creator is the best friend in the world, and I love him so f–king much," Smith said. "Tyler doesn't want to say, but Tyler's my motherf–king boyfriend, and he's been my motherf–king boyfriend my whole f–king life," he continued. "Tyler, the Creator is my f–king boyfriend. It's true."
Smith also said Tyler was his "boyfriend" in January 2020 via Twitter. Tyler had just won his first Grammy for Best Rap Album for his 2019 project, Igor. Although Tyler has never confirmed if he's in a relationship with Smith, the artists worked together on several projects. Smith told Happy Magazine that Tyler helped him develop his sound for his album, Erys. 
"Tyler, on the last album, he really told me that I should go back and that I needed to look and just study more music in general and just learn about the people that came before me and listen to their music and really pull inspiration from that instead of just making things up," Smith said. "So, I started to really educate myself on music and listen to a lot of music I didn't listen to before, and that's how I started working on the album."
Did Jaden Smith date Kendall Jenner?
 According to Page Six, Jenner sparked romance rumors with Smith when she attended one of Smith's private concerts in Brooklyn. Smith surprised his fans with a performance during Grammy week, and Jenner stayed in the crowd until he finished performing. Jenner then left the event with Smith. 
Smith and Jenner's outing was one of several times the friends faced romantic rumors.  In 2014, Smith and Jenner's sister, Kylie, were also rumored to have had a relationship while in high school. However, Smith told Nylon in a 2013 interview that he's friends with the Jenner family and enjoys spending time with them despite the public exposure they attract. 
"A lot of girls like Sofia Richie or Kylie or Kendall [Jenner] or Ariana Grande, it's cool to hang out with them, but it is kinda like two magnifying glasses on us because it's two times the paparazzi," Smith said. 
Did Tyler, the Creator, date Kendall Jenner?
Tyler and Jenner became friends due to being in the entertainment and fashion industry. The rapper and model appeared on Vogue's YouTube channel in December 2016 when they took over its channel. 
After photos surfaced of Jenner and Tyler grabbing dinner at The Cheesecake Factory in LA, reports surfaced that the pair were together, per Entertainment Tonight.  Both Tyler and Jenner shut the rumors down via Twitter. 
"@f*cktyler apparently we're dating," Jenner tweeted to Tyler. "Not possible, we're both gay," Tyler replied to Jenner.