Did Jenni 'JWoww' Farley Just Confirm She's Done With 'Jersey Shore: Family Vacation'?
Tonight is the season 3 finale of Jersey Shore: Family Vacation. The roommates are actively getting viewers excited on social media, but Jenni "JWoww" Farley just hinted at some major news. Is she done with the show for good like Nicole "Snooki" Polizzi?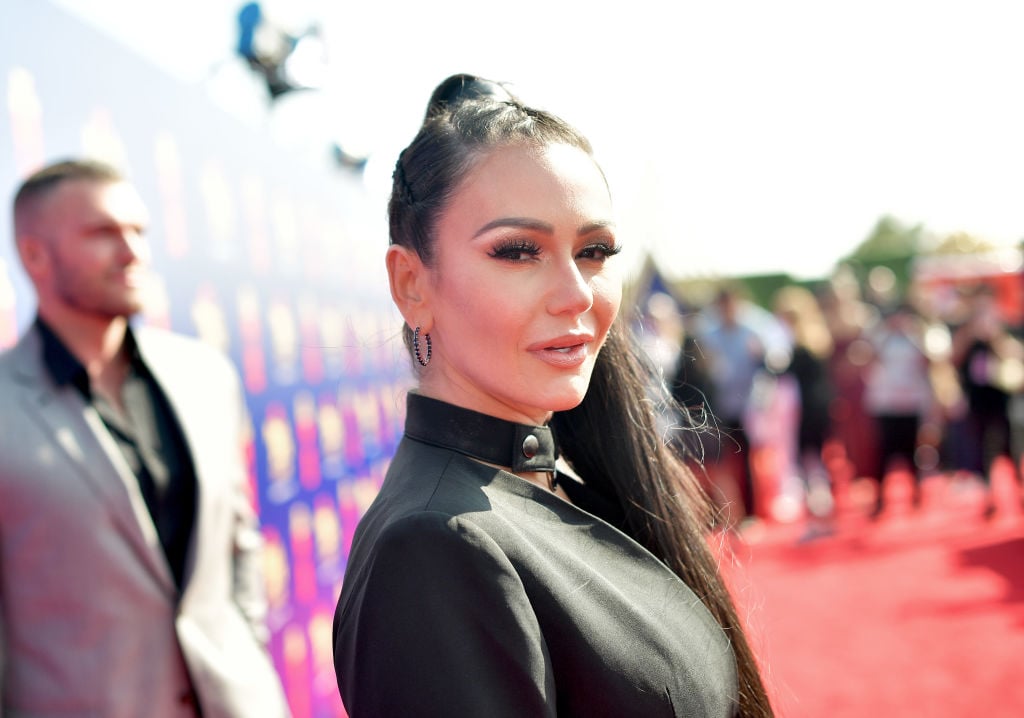 Snooki is leaving 'Jersey Shore' 
Last December, Polizzi announced that she was done with Jersey Shore on her podcast, It's Happening With Snooki and Joey. Season 3 of Jersey Shore: Family Vacation would be her last, mostly because Polizzi didn't like the new narrative. "I'm just not comfortable filming that show anymore with the direction it's going with all the drama," she explained. "I just want to move on," Polizzi told HelloGiggles. "I'm not in the mood to do this drama with Angelina anymore, and I just want to be happy and positive, and film fun shows. I'm a mom of three, and I'm 32 years old, so when I leave my kids and film a show, I want to have a good time and not be around negative energy. So, yeah, I don't think I'm going back." 
'Snooki' may not be done with television for good 
Besides her desire to spend more time with her kids, Polizzi has a slew of other projects she wants to work on, including another show. A hosting gig appeals to Polizzi most. "Like a fun game show or something, where I could do something fun with the people, and it's not all about me, ya know?" Polizzi added in her HelloGiggles interview. In 2018, she hosted MTV's How Far Is Tattoo Far? — a project she enjoyed because the spotlight wasn't on her. "I like having that break of not always being 'on.'"
Polizzi isn't solely interested in a hosting gig. "I would love to do something with Jenni again, just because filming Snooki & Jwoww, our spinoff from Jersey Shore a while ago, was the fun-est show ever." Now, it seems like that might be possible, considering Farley's most recent announcement.
Deena Cortese might be done with 'Jersey Shore' 
Given all of the drama that occurred at Angelina Pivarnick's wedding, Cortese may be ready to move on from reality TV. Like her fellow meatball, Cortese is a mom with aspirations outside of Jersey Shore. Her "Mommy-and-Me" clothing line, Christopher John, is set to launch Father's Day 2020. And considering how she said she would "never film with Angelina again," fans think Cortese might be done with the show now more than ever.
Is 'JWoww' done with 'Jersey Shore: Family Vacation' too?
Like many fans predicted, it seems that Farley is removing herself from Jersey Shore: Family Vacation. Though a fourth season has yet to be confirmed, it doesn't seem likely that Farley will be part of it should the reality series get renewed. "I am way to ride or die to see you leave," Farley tweeted regarding Polizzi's exit from the show. "If you're done, I'm done. There's no Jwoww without my Snooki." 
Farley's tweet comes as a shock to Jersey Shore: Family Vacation fans. With so many of the roommates making their exit, it's looking less likely that the show will continue with another season. For now, fans can turn to Pauly DelVecchio and Vinny Guadagnino's side projects for a good laugh.