Did John Legend Really Write 'All of Me' For Chrissy Teigen?
John Legend is known for his sweet, romantic songs. And his wife, Chrissy Teigen is talented, witty, and beautiful — and definitely worthy of a love ballad. One song in Legend's portfolio stands out as particularly special. All of Me is a passionate love song used by couples all over the world. So, did Legend write All of Me for Teigen? The answer may bring a tear to your eye.
How did John Legend and Chrissy Teigen meet?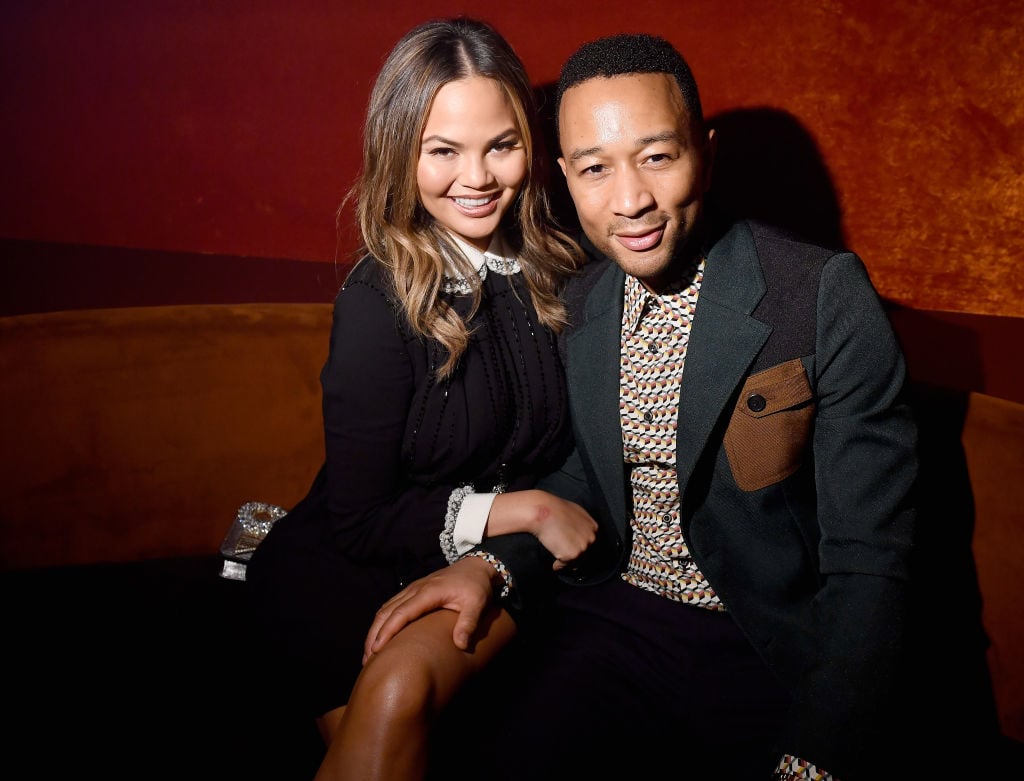 After Legend and Teigen met for the first time, they just never left each other. It was on the set of Legend's music video for Stereo in 2006. Teigen was hired to appear in the video with Legend, and they spent all day working on set. When they were finished, Teigen tried to say goodbye but ended up following him to his hotel room, where she stayed for the whole night.
Teigen once joked about that night on her Twitter account, when she said: "Every time someone asks john for a selfie and says 'I never do this' I think back to the night we met when I said it but not about selfies."
Don't feel bad, Teigen. Although lots of relationships putter out after a night like that, there are also lots of modern couples who've started that way. And for Legend and Teigen, this was only the beginning of their over 15 year-long love affair.
How did John Legend and Chrissy Teigen fall in love?
After that first night, Legend and Teigen kept in touch by texting each other often. That's actually how he fell in love with her. Legend told Entertainment Tonight: "We were texting a lot, and I started to see her sense of humor. We would talk on the phone, and I started to fall in love with how engaging and witty and funny she is."
That's absolutely something the rest of the world can understand. Teigen is now one of the most loved celebrities on Twitter for her clever comments and jokes.
"I fell in love with her over the phone because she is good with those 140 characters," Legend said.
Teigen claims she "kept it cool" around Legend. According to her interview with Cosmopolitan, although she liked him right away, she wanted to give him time to be himself.
"Marriage was never my goal," she said, "because I've never been very traditional. I was just happy to be with him."
Is 'All of Me' about Chrissy Teigen?
Shortly before their wedding in 2013, Legend released a song called All of Me. When Teigen heard it for the first time, she immediately knew it was about her. "The first line of it is 'What would I do without your smart mouth,' so if that's not about me I don't know what is," she told the Huffington Post.
Legend confirmed that the song All of Me was about Teigen. He told People that they were thinking about using the song at their wedding. "There's a song on my album that actually could be pretty good for the wedding. It's called All of Me and it's inspired by Chrissy. She loved the song and cried when she heard it," he said.
We don't know if the song actually did play at their 2013 wedding in Lake Como, Italy, but we hope it did. If your future husband writes a love ballad just for you, especially one as beautiful as All of Me, it definitely deserves a place in your wedding. Regardless, Teigen is a lucky woman to have such a special love in her life.