Did John Lennon or Paul McCartney Write the Classic 'A Day in the Life'?
'A Day in the Life' has been called the greatest Beatles song of all time. Here's which half of the Lennon-McCartney team was mostly behind it.
There are more great Beatles songs than most people can count. If you look strictly at the band's list of No. 1 hits, you'll miss dozens of inspired compositions from their eight years of recording together. "I've Got a Feeling," the last great Lennon-McCartney tune, is a perfect example.
However, the better example might be the entire Sgt. Pepper's Lonely Hearts Club Band, as The Beatles didn't release any of those songs as singles. If fans wanted to get their hands on the title track or Ringo singing "With a Little Help From My Friends," they had to buy the album.
Then there was the album's showpiece at the end of Side Two: "A Day in the Life." When Rolling Stone ranked the best Beatles songs of all time, it placed that epic finale right at No. 1, describing it as "the ultimate Lennon-McCartney collaboration."
Yet that's not what many experts think of "A Day in the Life." Beatles biographer Philip Norman called it "John Lennon's masterpiece," and several other musicologists agreed. Though Paul McCartney definitely had a hand in it, The Beatles' greatest song came mostly from Lennon.
John's songwriting process — and the $1.2 million manuscript in his hand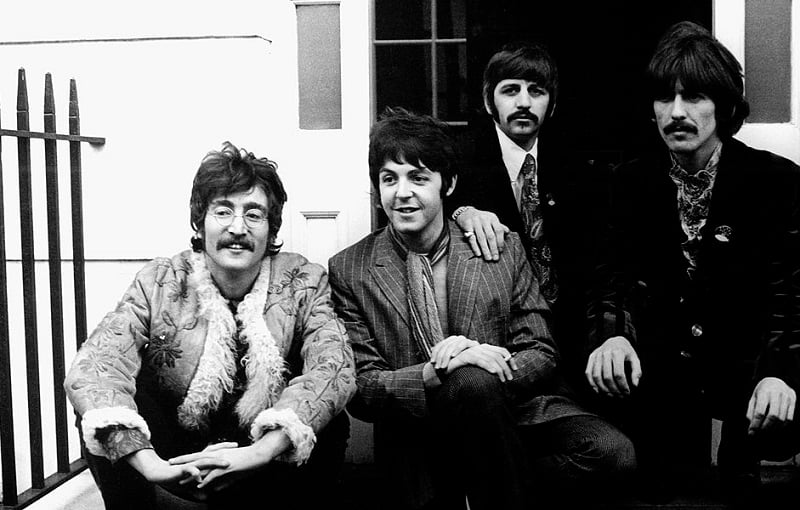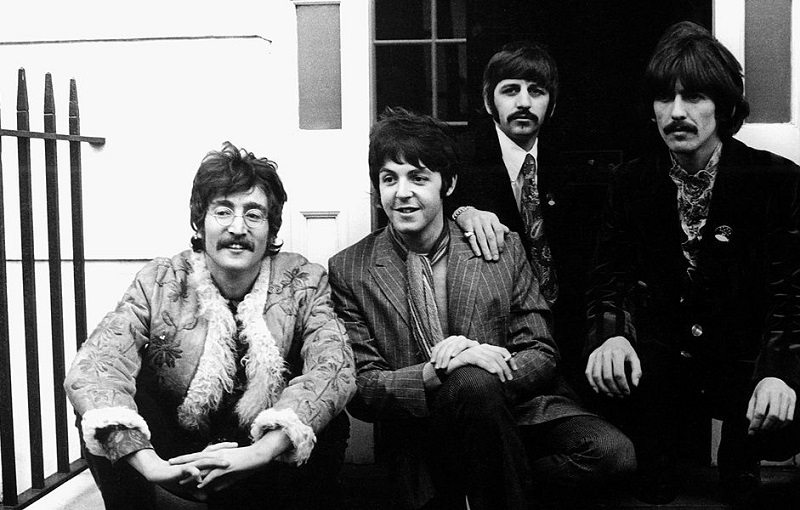 Lennon always strove for honesty in his songs, and his famous opening line describes exactly what he was doing. He told David Sheff in All We Are Saying (via The Beatles Bible) that it was "Just as it sounds: I was reading the paper one day and noticed two stories."
One was about a crash, and the other about potholes in Lancashire. Lennon reworked that into a man who "blew his mind out in a car" and what it would take to fill the holes (and Albert Hall). From the first time Beatles producer George Martin heard it, he recognized what John had.
According to Philip Norman, who spoke to Martin later in his life "a shiver ran down his spine" when he heard Lennon sing, "I read the news today, oh boy." He then instructed Martin to get "a sound building up from nothing to the end of the world" from the orchestra to close out the song.
In 2010, after changing hands on several occasions, Lennon's original manuscript with the lyrics to "A Day in the Life" sold for $1.2 million at auction. It shows him adding "I love to turn you on" in between verses, revealing McCartney's key contribution.
Paul's contribution put 'A Day in the Life' over the top.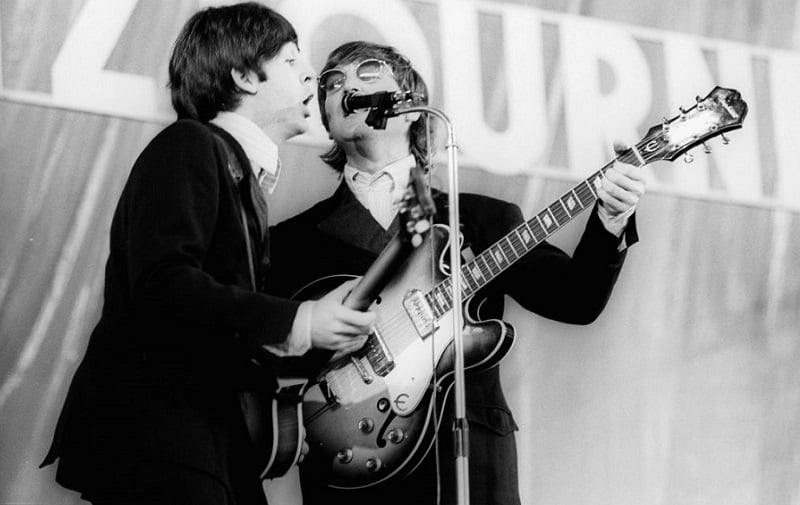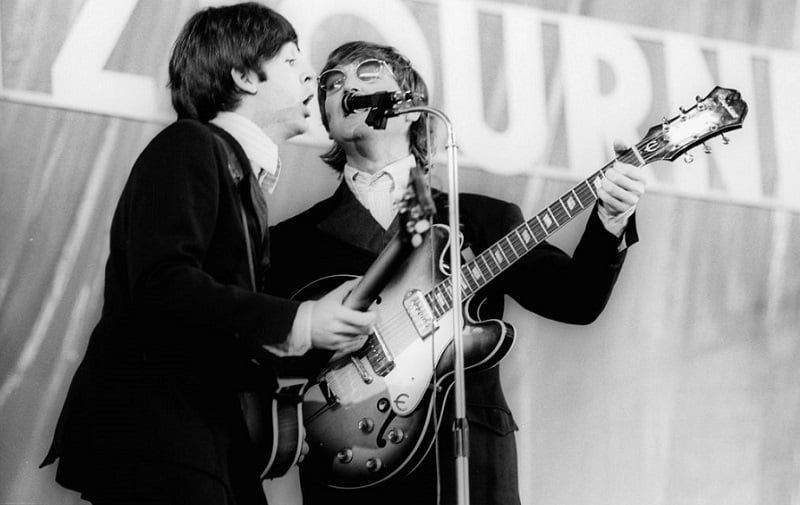 As in "I've Got a Feeling," the middle section ("Woke up, fell out bed") featuring Paul on vocals came from McCartney. But Paul's biggest contribution was what John called "that beautiful little lick." He was referring to the line, "I love to turn you on."
According to interviews with McCartney and George Martin over the years, Paul also had the idea of using an orchestra to fill in the gaps in the song. Obviously, these contributions loom large indeed. Without "I love to turn you on" and the orchestral riot, it's not the all-time classic it's become.
Yet that doesn't change the fact "A Day in the Life" is primarily a song by John. Paul may have had a slight edge in No. 1 hits as a Beatle — and more commercial success as a solo artist — but some of The Beatles' finest work as artists lands squarely in John's corner.
Once The Beatles broke up, fans saw more of the same. As Paul released the basic McCartney and Ram, John floored the critics with his Plastic Ono Band album. They were very different people, but when they helped improve each other's best work they delivered some of the era's greatest music.
Check out The Cheat Sheet on Facebook!