Did Kanye West's Sunday Service Crew Get Fired?
Kanye West and his Sunday Service choir seem like family. They came together more than a year ago to spread gospel to the masses and have been there for each other throughout some tough times. But recent reports say that there's been some drama behind the scenes, leading to the alleged firing of dozens of crew members.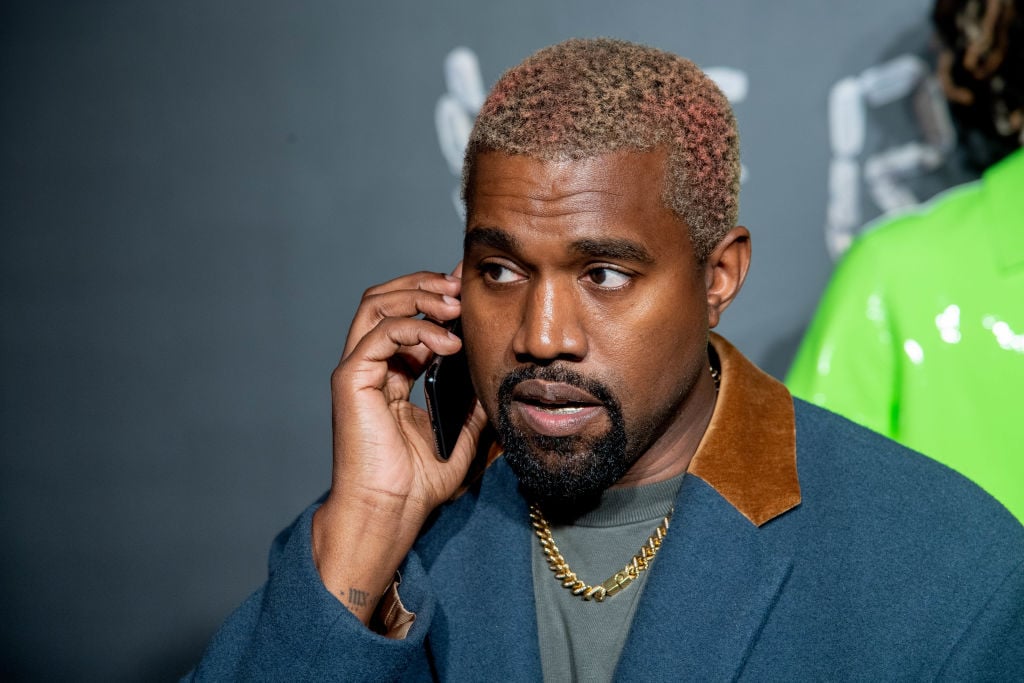 What is Sunday Service?
Launched in early 2019, Sunday Service has been described as a pop-up church experience. The location varies week by week, but it's been held in many places around the country — from West's native Chicago to Houston.
When explaining it to David Letterman on the Netflix show My Next Guest Needs No Introduction, West said: "It's just an idea that we had to open up our hearts and make music that we felt was as pure and as positive as possible. And just do it for an hour every Sunday and have something where people can come together and feel good with their families."
The choir appeared on West's first gospel album, Jesus Is King, which debuted in October 2019 to good reviews. Later, the team put out an album of their own, December 2019's Jesus Is Born, which met near-universal acclaim. Pitchfork was among those that praised the project, describing it as "a joyous, all-consuming wave of sound."
What's going on with Kanye West's Sunday Service team?
The music website AllHipHop reported on Feb. 21 that 30 people from the apparent 80-member team were let go. A supposed insider told the outlet that West was not the one who made the call, but it's unclear who did.
"They did not see it coming," the source said of the crew members. "This is a mix of people, many that are not young, and they still want to make it."
The insider noted that many crew members had left jobs to work for West and claimed that they're now left without any protection, as they are not union workers. But the source also said that they allegedly weren't paid that great from the beginning.
"As far as pay, they were not paid particularly well, I was told, unless $500 for three days of work is good to you," the AllHipHop writer continued. "I think they were motivated by more than that, my opinion."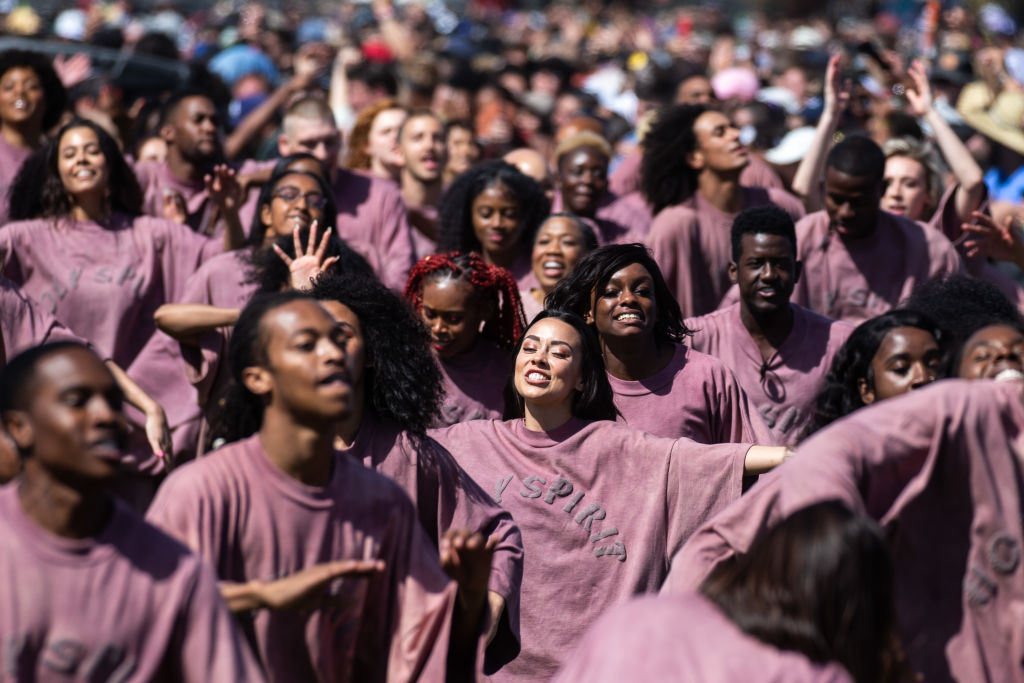 As of writing, West has not addressed the report. But nonetheless, Sunday Service has continued — as recently as Feb. 23. That day, Kim Kardashian West took to her Instagram Story and posted videos of the ceremony that were viewed by Showbiz Cheat Sheet.
In the clips, the choir was shown singing gospel-inspired remixes to Evelyn "Champagne" King's "Love Come Down" and Roddy Ricch's "The Box" and "Ballin'." Even Justin Bieber made an appearance, belting out his rendition of Marvin Sapp's "Never Would Have Made It" before the crowd.
What's next for the Sunday Service choir?
TMZ reported in January that West intends to take his service globally. Sources told the outlet that he wants to kick things off in Europe and Africa before expanding to other continents.
Insiders also noted that West allegedly will no longer tour for his own music but said he "does plan to keep recording gospel tunes with his choir." He's even apparently thinking about creating a follow-up to their album, Jesus Is Born. So get ready to see more of them soon.