Did Karlie Kloss Majorly Shade the Victoria's Secret Fashion Show?
Karlie Kloss is one of the most popular models around. She has over 8 million followers on Instagram and is well-known for being one of Taylor Swift's closest friends.
However, before she became famous for her connection to the famous singer, Kloss was a successful model who walked runways all over the world. Her work with Victoria's Secret also helped elevate her to supermodel status.
Yet, these days, Kloss is no longer modeling for Victoria's Secret and it does not seem like she ever will again in the future. Kloss recently made some comments about the lingerie brand that sounds as if she is throwing shade.
Victoria's Secret recently canceled their annual fashion show in 2019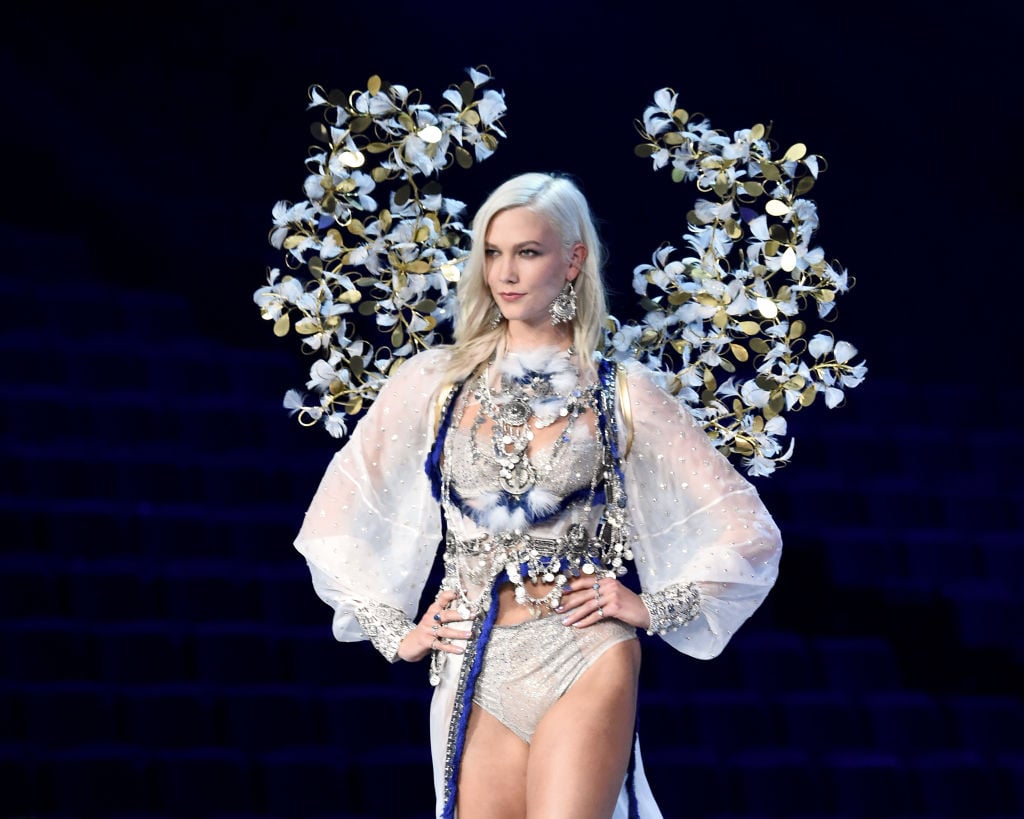 Victoria's Secret is known for putting on an elaborate runway show every year to showcase its brand of luxurious lingerie items. These shows attract millions of viewers every year and often help models further their career in the industry.
Many well-known models today — such as Gisele Bundchen, Adriana Lima, Miranda Kerr, Kendall Jenner, and Gigi Hadid — walked for Victoria's Secret at some point in their career.
However, in November 2019, Victoria's Secret announced that it would indefinitely cancel its famous fashion show that has been going on since 1995.
"We think it's important to evolve the marketing of Victoria's Secret," an executive from Victoria's Secret's parent company, L Brands, said. "There will be more to come as that continues to get evaluated."
L Brands also released a statement back in May that revealed the company was "taking a fresh look at every aspect of our business – from merchandising, marketing and brand positioning, to our real estate portfolio, digital business and cost structure."
Karlie Kloss modeled for Victoria's Secret for several years
Kloss' work with Victoria's Secret would not be affected by this cancellation because she has not modeled for the brand since 2017. Kloss walked in the fashion shows from 2011 to 2014.
After a couple of years away, she returned in 2017. Outside of the shows, she also did a lot of campaign work for the company as a Victoria's Secret Angel from 2013 to 2015.
Although Kloss could have continued her work with Victoria's Secret, she decided to end her contract with the company. She later shared with British Vogue that a large part of her decision was because the brand's image conflicted with her own personal views.
"I didn't feel it was an image that was truly reflective of who I am and the kind of message I want to send to young women around the world about what it means to be beautiful," Kloss shared. "I think that was a pivotal moment in me stepping into my power as a feminist, being able to make my own choices and my own narrative, whether through the companies I choose to work with, or through the image I put out to the world."
Karlie Kloss thinks that brands like Victoria's Secret need to 'evolve'
Recently, Kloss also spoke out about Victoria's Secret cancelling its fashion shows. The 27-year-old model revealed on the Today show that she believes "it's a reflection of the world we live in today."
She added: "Consumers demand that brands are inclusive and body positive and sustainable. And I think brands have to evolve."
Aside from seeing a decline in viewership and customers, Victoria's Secret also found itself in hot water after marketing chief Ez Razek said that he would not would not cast plus-sized or trans models in 2018.
Additionally, it was also uncovered in 2019 that CEO Les Wexner had ties to Jeffrey Epstein.
The company is also seeing competition in the market it once dominated. Rihanna's Savage x Fenty, for example, is applauded for being inclusive to all women.
Ultimately, only time will tell whether Victoria's Secret's new marketing plans will help the company recover from these controversies and thrive again.