Did Kate Middleton Help Prince Harry and Prince William End Their Feud?
Prince Harry and Prince William's rumored feud might have been finally squashed — and, according to a recent report, William's wife, Kate Middleton might be responsible for the brothers finally making up. How has she accomplished this?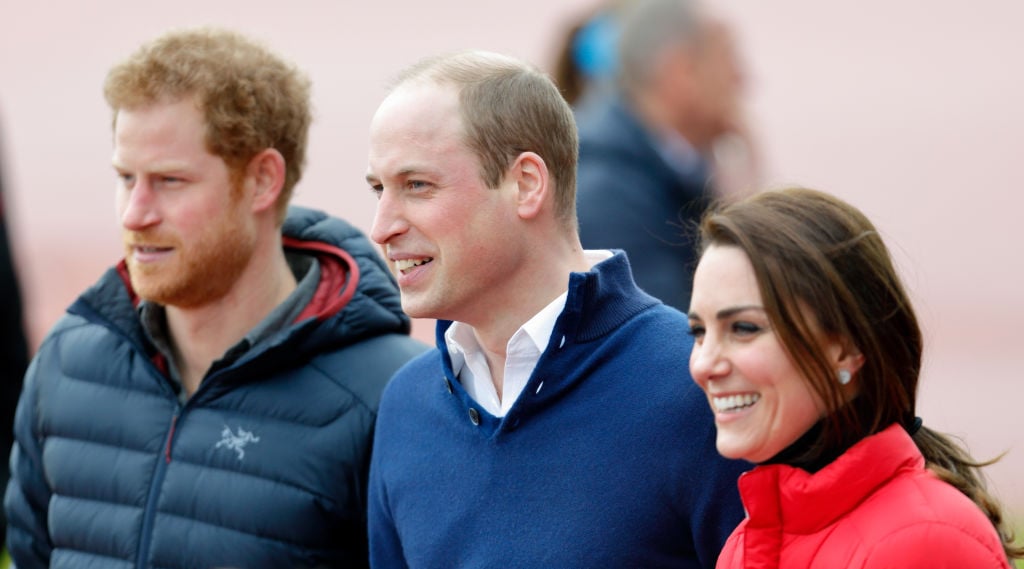 How did Prince William and Prince Harry's feud start?
While rumors of a fight between the princes have seemed to be a main focus of media coverage, the start of their feud is a bit muddy.
According to one report, the tension between the two kicked off a couple of years ago, when Prince Harry didn't think that William did enough to include Meghan in the family at Christmas time.
A source told Vanity Fair's royal reporter Katie Nicholl, author of Harry & Meghan: Life, Loss, and Love, that "Harry felt William wasn't rolling out the red carpet for Meghan and told him so."
That squabble reportedly kicked off major tension, as the source shared: "They had a bit of a fall out which was only resolved when Charles stepped in and asked William to make an effort. That's when the Cambridges invited the Sussexes to spend Christmas with them."
The focus had been on a Kate Middleton and Meghan Markle feud
Royal filmmaker Nick Bullen discussed the reports around the Kate Middleton and Meghan Markle feud rumors earlier this year, telling Fox News that it's "a much sexier story to have two duchesses at war."
In reality, however, he revealed, "It's actually that William and Harry have had a rift. I think you know, look. All brothers fall out. All families fall out. Their fallout at the moment is becoming public."
The princes reportedly settled their beef
In the midst of all of the discussion of the two brothers fighting, a royal insider recently told the Mail on Sunday that Prince Harry and Prince William actually patched things up some weeks ago, around the time they split royal households.
A source shared: "Finalising plans on their future paths and roles did make things easier. There was no formal process or meetings required. It was never that bad. They worked things out between themselves."
How did Kate Middleton help smooth things over?
Sometimes, a family feud requires someone else in the inner circle to help keep the peace — and that's reportedly been Middleton, who has a great relationship with Prince Harry.
A palace insider told Mirror Online: "The Duchess and Harry have developed a very close bond over the years. Kate is acutely aware of the importance of William and Harry getting along, not just because of perception but their collective responsibility to the monarchy as a whole."
Another source explained: "Harry has acted as counsel to his brother throughout William and Kate's more turbulent years, and the three of them had gone on to form the most tremendous partnership."
While it was claimed that Prince Harry and Prince William had a "disastrous row that could not be defused," the source shared, "While William is being prepared to become King one day, Harry is forging his own path which before meeting his wife Meghan had been severely lacking."
Middleton was said to have asked Harry to extend an "olive branch" to William, the two mended their rift, and Harry and Meghan invited William and Middleton to Frogmore House after the Easter church service.