Did Kate Middleton Just Break Royal Protocol By Wearing Shorts?
Kate Middleton is one of the most fashionable women in the world. Prince William's wife always looks so polished and well put together every time we see her out and about, but something we're not used to seeing is the duchess in shorts.
Middleton had the internet buzzing after what she was spotted wearing shorts at the King's Cup Regatta charity race on Aug. 8, 2019. The Duchess of Cambridge arrived to the event sporting a striped peplum shirt, a pair of nautical navy trousers, and white sneakers. But when it came time to join the competition she changed into a light white jacket, a baseball cap, a pair of New Balances, and navy shorts. Now, everyone's questioning if she broke royal protocol with that attire.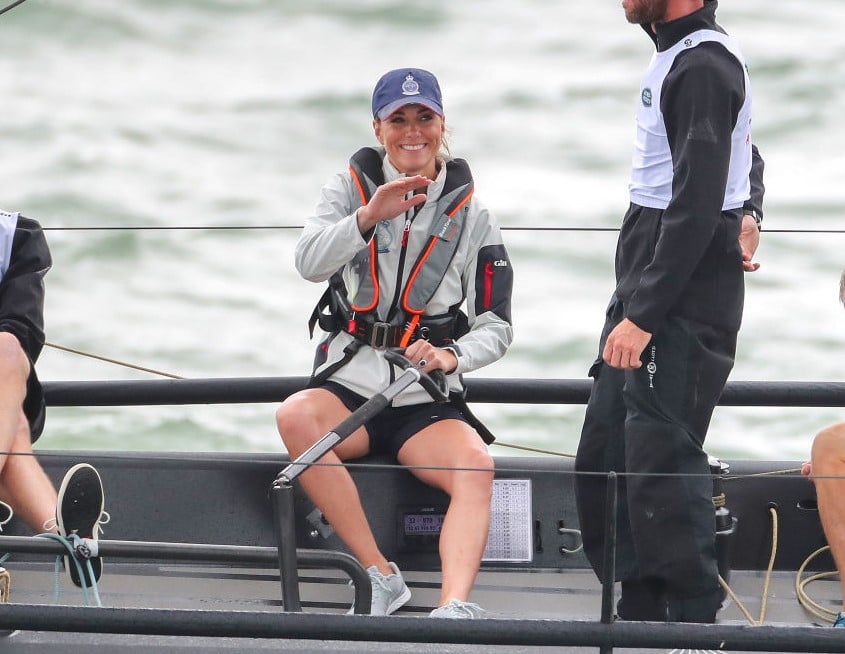 Here's the answer to that, plus the reason Prince George, who was at the event with his parents, is always in shorts.
Did the duchess break royal protocol?
Middleton had everyone talking when she took on the role of skipper for the regatta and had her bare legs on display. Although she raised quite a few eyebrows donning something not many royal women before her have, she didn't break any steadfast royal rule.
No one expected the duchess to wear a dress for the race but in the past whenever she dressed down she's always worn jeans so this was quite a change.
It was also a big deal because it was the first time since joining the royal family, Middleton has actually been photographed in shorts. The last time she was seen out in shorts was in 2008 when she rocked a sequins top and a pair of yellow short shorts to the Day-Glo Midnight Roller Disco in London.
But that was three years before she married William so seeing her in shorts now is unexpected just like if we were to see Queen Elizabeth II in pants.
Prince William also wore shorts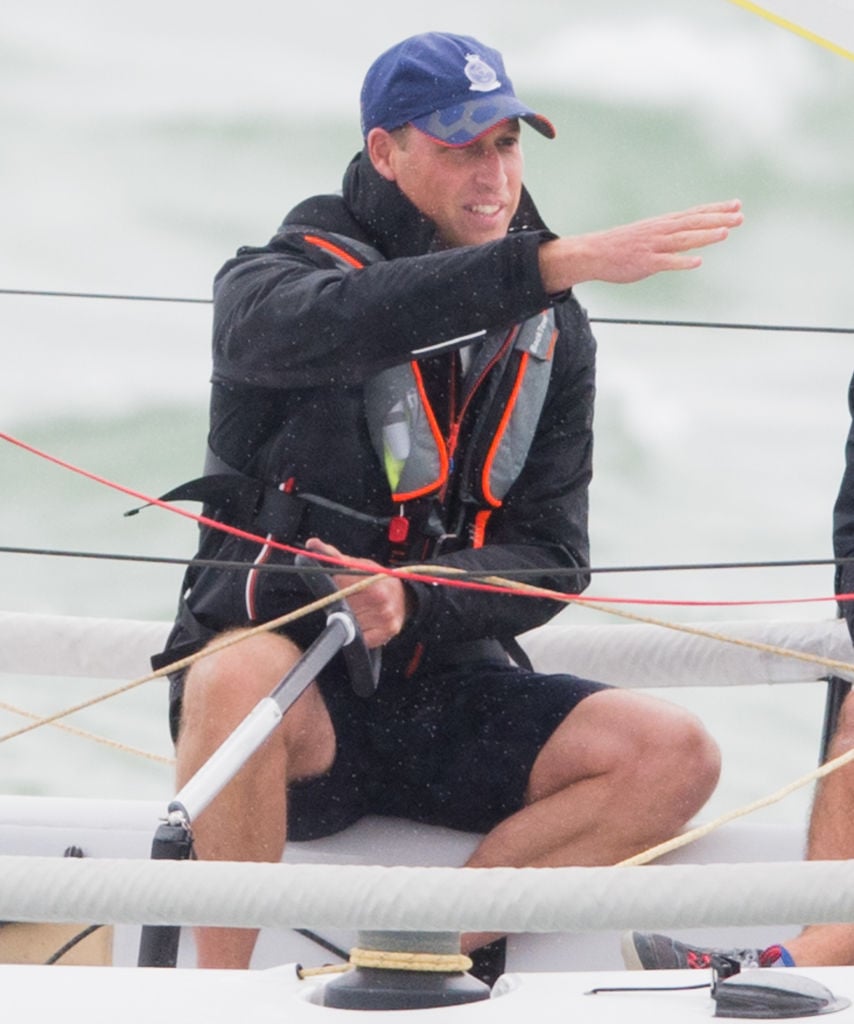 Prince William, who ended up beating Middleton and her team in the two races, also wore shorts for the event.
While many people may not be able to recall a time when they saw the future king in shorts he, like most male royal children, didn't start wearing long pants until he was about 8 or 9 years old.
Why Prince George is always in shorts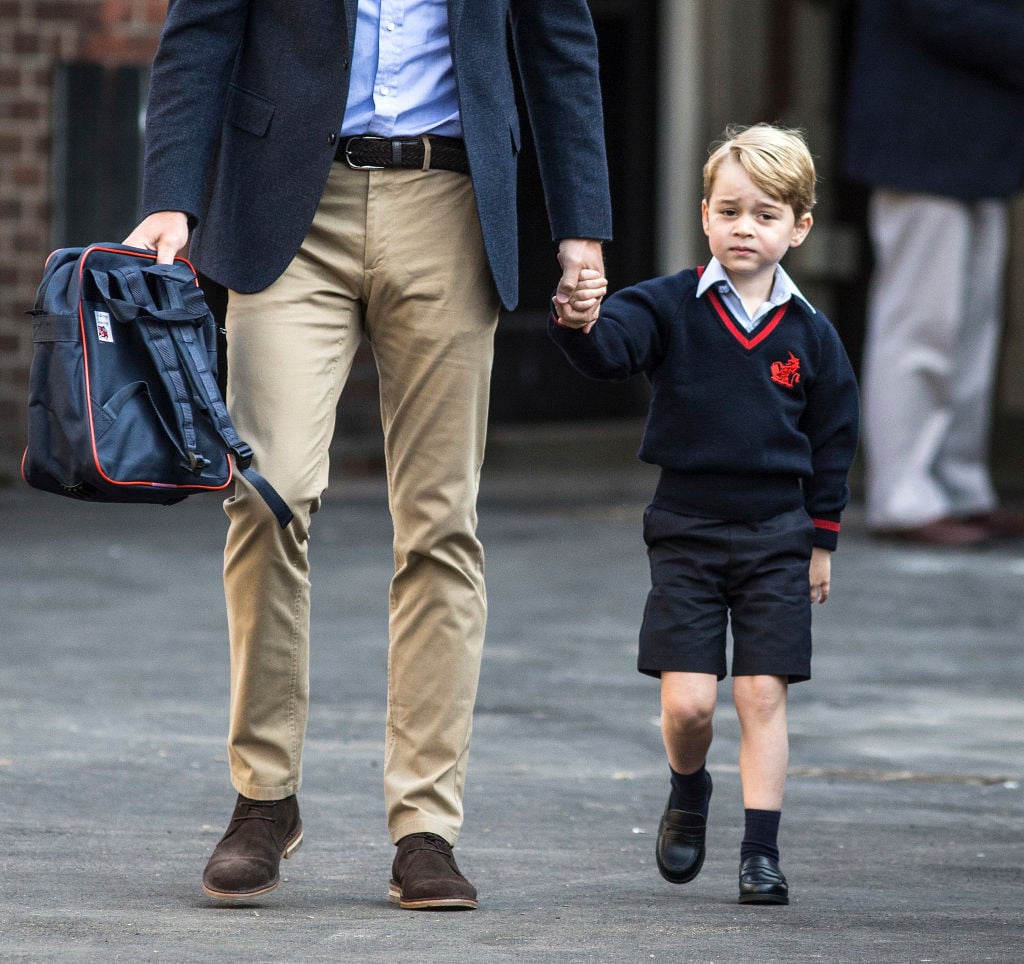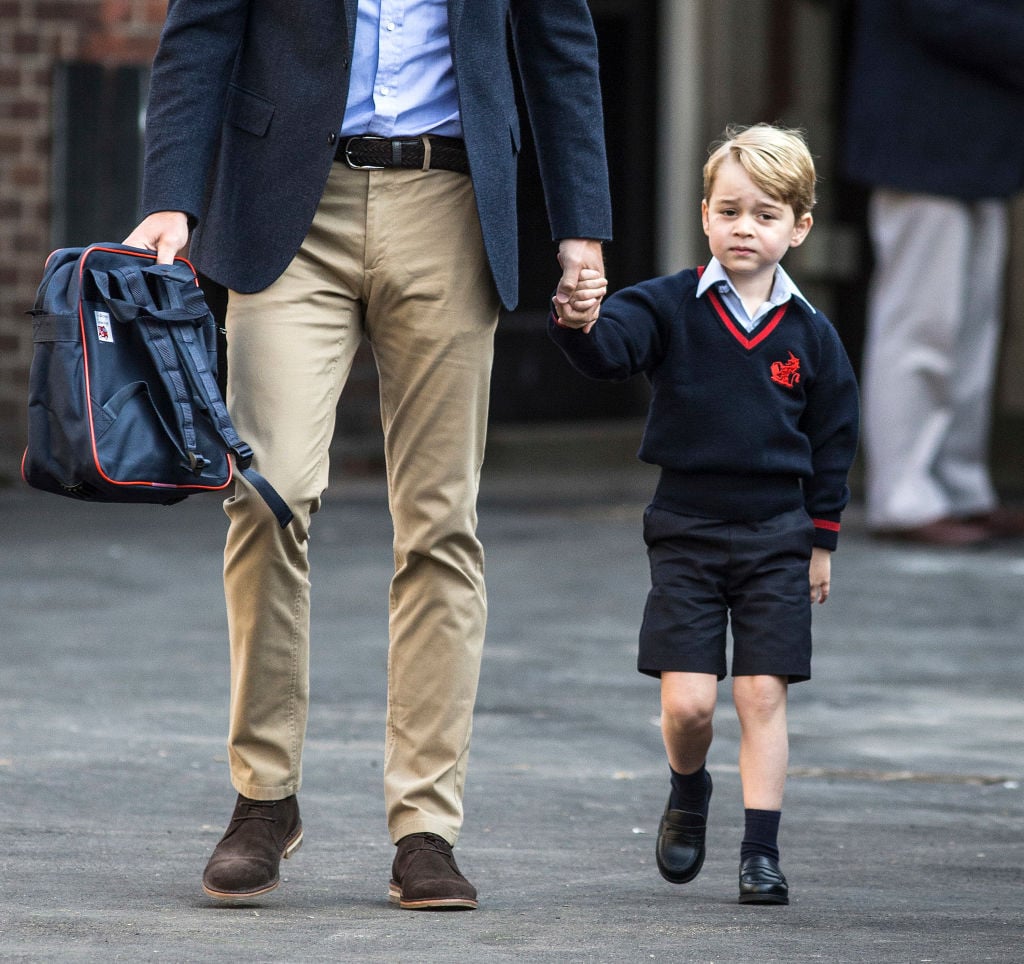 And that brings us to the duke and duchess' son, Prince George.
Surely you've noticed that whenever we see him out in public he's almost always in shorts. In fact, he's only been photographed in trousers a couple of times. One was when he served as page boy in Prince Harry and Meghan Markle's wedding and another was in the 2018 Cambridge family Christmas card.
Harper's Bazaar U.K. noted that the choice to dress the young prince in shorts is part of a longstanding tradition. Etiquette expert William Hanson explained how this tradition among British royalty and aristocracy came about.
It's a very English thing to dress a young boy in shorts … The usual custom is that a boy graduates to trousers around 8 years old. This is, historically, perhaps due to the practice of "breeching," which dates back to the sixteenth century. A newborn boy would be dressed in a gown for their first year or two (these gowns have survived as the modern Christening robe) and then he was "breeched" and wore articles of clothing that more resembled shorts or trousers than dresses.
Read more: Are Prince William and Kate Middleton Making A Mistake By Delaying Telling Prince George That He'll Be King?