Did Khloé Kardashian Photoshop 1 of Her Kids Into an Adorable Family Photo?
The Kardashians aren't shy about their personal lives, and often feature their children in their pictures. Khloé Kardashian is no exception to this unspoken rule. Many of her selfies feature her daughter True, as well as some of her nieces and nephews.
Like so many things revolving around the Kardashian's, however, Khloe has come under criticism for a picture that is posted on Reddit by a fan. Some think that the picture isn't real. So did Khloe photoshop a picture of her, True, and Dream?
Khloe Kardashian's rise to fame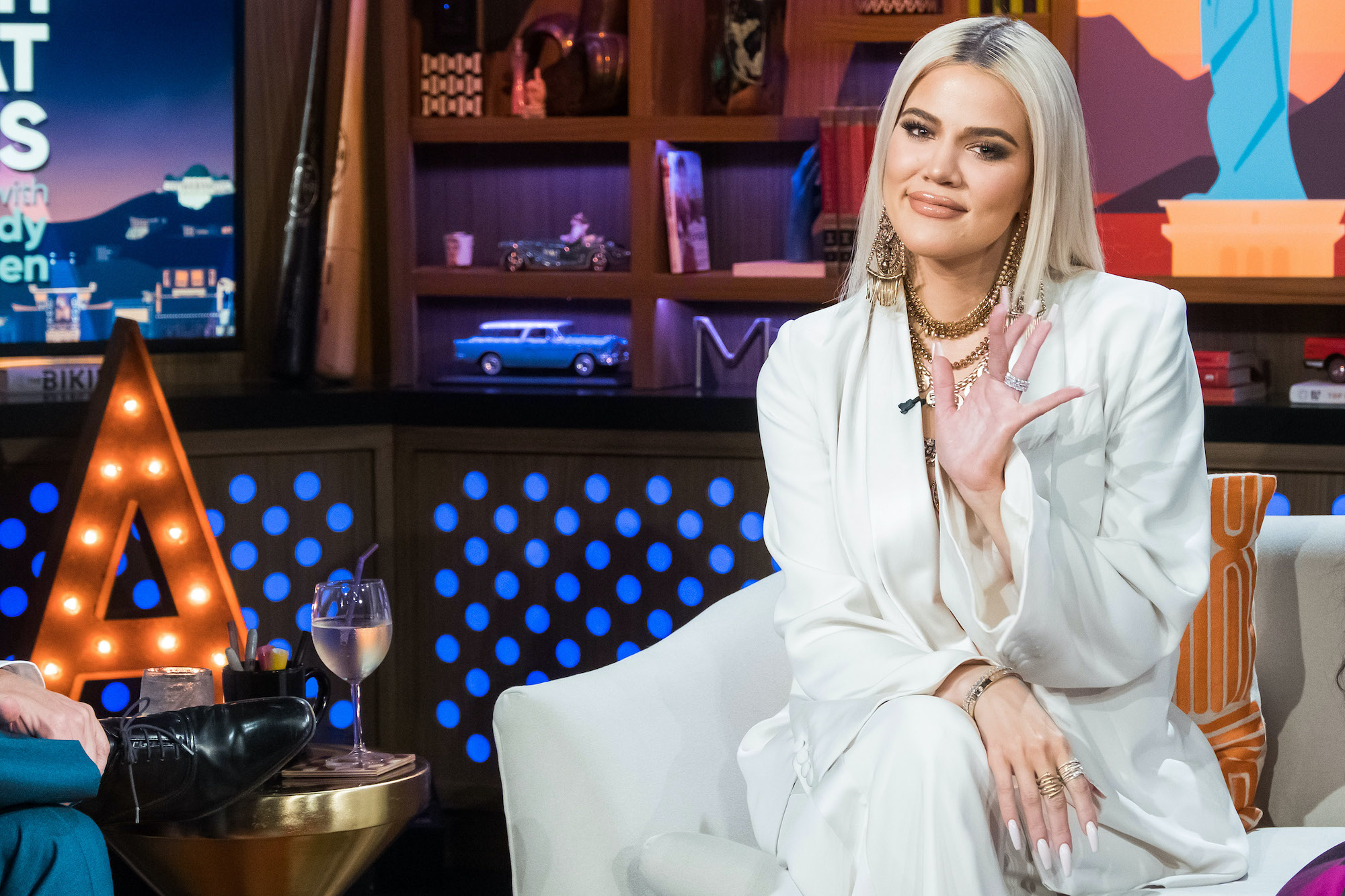 Khloe Kardashian's rise to fame began in 2007 when she was featured on Keeping Up with the Kardashians. In the earlier seasons, Khloe didn't get much screen time as the show focused on her sister Kim, but that changed in later seasons. Fans got to see Khloe develop into a budding reality star, and then into a businesswoman.
For several years, she ran a chain of clothing stores called Dash with her sisters Kim and Kourtney. She later started her own clothing line known as Good American. 
Khloe later branched out from starring in front of the camera to producing behind it. She has been involved in producing Keeping Up with the Kardashians, Rob & Chyna, Kocktails with Khloe, and Khloe and Lamar.
Khloe's personal life has also been the subject of much screen time. She married basketball player Lamar Odom in 2009. They later divorced in 2016 thanks in large part to rumors that he was cheating and addicted to drugs.
After the divorce, Khloe began dating Tristan Thompson. The pair had True Thompson together, but split up due to is cheating. It appears that the couple may be back together, but Khloe is being careful not to label the relationship this time. They appear to get along very well for True's sake, and Thompson is very flirty in his posts, but fans aren't sure they want the pair back together.
True is often featured in Khloe's photos
The Kardashians are well known for their selfies. Whether they're taking a group shot or just showing off a new outfit, the Kardashians aren't shy in front of the camera. It appears that their children aren't either.
Many of Khloe's pictures feature True. It's very obvious that Khloe is proud of her daughter, and likes showing her off. From the way True often smiles, it's just as obvious that she likes being in front of the camera as well.
Khloe hasn't forgotten her role as an aunt even though she's a new mother. She still takes her brother Rob Kardashian's daughter Dream on outings, and enjoys spending time with her other nieces and nephews. Many of her photos of her extended family are often posted online.
Is Khloe photoshopping her photos?
A post has recently hit Reddit featuring Khloe, True, and her niece Dream. It was a very cute picture of the family outdoors. Like so many other things revolving around the Kardashians, however, it has come under some criticism.
While most of the comments praise how cute True and Dream look, some fans don't think that the photo is real. A Reddit user posted, "Weird photo. The background and Dream look photoshopped in."
So did Khloe photoshop the picture? It's a valid question, but no one else chimed in. There's also no real clues that it isn't real. Either way, it's an adorable shot of Khloe and the kids that she was clearly proud to post.