Did Khloé Kardashian Want To Have Children With Lamar Odom?
Khloé Kardashian didn't become a mother until after she divorced former NBA player Lamar Odom.
Kardashian and Odom tied the knot in September 2009. Shortly after their wedding, the couple discussed the possibility of having children together. However, Kardashian filed for divorce from Odom in December 2013 after four years of marriage, and the pair finalized it in 2016.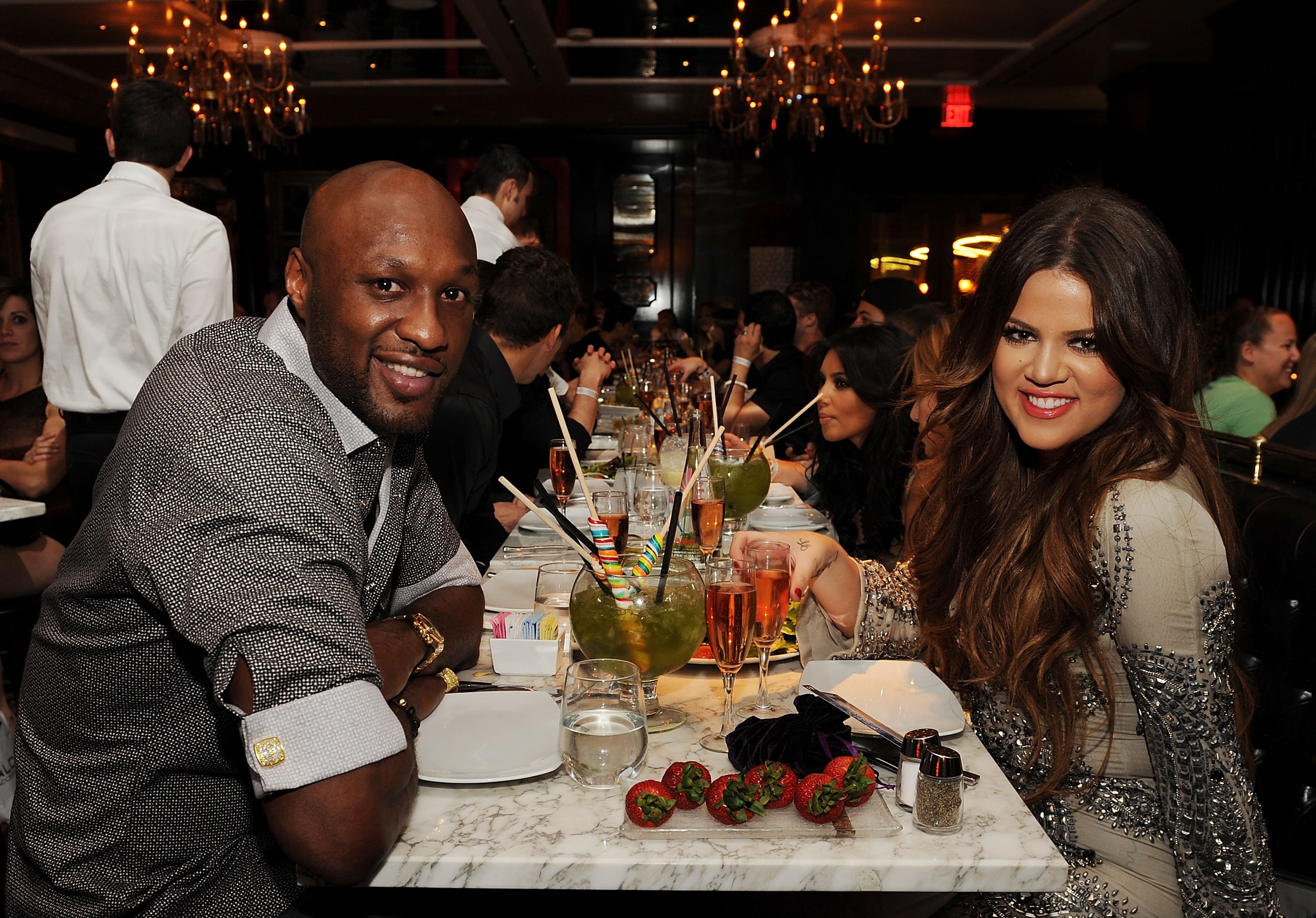 Khloé Kardashian admitted she 'fake tried' to have a baby with Lamar Odom
Odom has two living children with his ex-girlfriend, Liza Morales. Odom and Kardashian intended on having more children after their wedding. Kardashian discussed her fertility journey with her fans during episodes of Keeping Up With the Kardashians. 
RELATED: Lamar Odom's Ex Shares Cryptic Instagram Post From Khloé Kardashian
When she filed for divorce from Odom, Kardashian wanted to see her options for having a baby.  The Revenge Body host sat alongside her sister, Kim, on Keeping Up With the Kardashians in 2017 to discuss her past issues with conceiving during her marriage, per E! News. Kardashian "fake tried" to get pregnant during her marriage to Odom. According to Kardashian, she and Odom's relationship struggles were too much for a new addition.
"When I was doing my fertility treatments, they were more so for Lamar," Kardashian shared. "I had to stop because there was much deeper stuff that was happening in our marriage. I knew that it wasn't the right situation to bring a child into, and I think I've done a lot of covering up for him, like even when it made me look like I was the problem. But I was fine taking on that burden on my shoulders because he had a lot of other deeper s–t to deal with."
Khloé Kardashian's 'fake tried' reveal 'hurt' Lamar Odom
Once Kardashian separated from Odom in 2013, the pair weren't on the best of terms. Kardashian shared several details about her marriage to Odom, including his infidelity and substance misuse on Keeping Up With the Kardashians.
RELATED: Does Lamar Odom's Kids Like His Fiancee, Sabrina Parr, Better Than Khloé Kardashian?
Odom's behavior also began to affect his career, which he says contributed to him spending a weekend at The Love Ranch near Las Vegas in 2015. On his fourth day at the brothel, several attendees found Odom unconscious and entered a Nevada hospital. Kardashian, still married to Odom, contested the divorce in 2015 and regained his memory when he woke up. 
Although they remained close after his coma, Odom spoke about Kardashian pretending to want a baby with him on The Wendy Williams Show in 2017. Odom admitted he didn't enjoy hearing his ex say she "fake tried" to get pregnant when they were together during their conversation.
"That hurt a little bit; you know what I'm saying. I probably wasn't [in the right space to be a father], honestly, so she probably was right in saying that. She could have told me, but she was probably right," Odom said.
Lamar Odom's ex is 'happy' that Khloé Kardashian is now a mother to True Thompson
During her divorce from Odom, Kardashian began dating Cleveland Cavaliers player Tristan Thompson. The pair dated for two years before they welcomed True in April 2018. Kardashian kept her pregnancy hidden from her fans for several months before she and Thompson made an official announcement on Instagram.
RELATED: Lamar Odom's Ex Once Shared Which One of Khloé Kardashian's Siblings Their Children Liked the Most
In September 2019, Odom's ex, Morales, said Kardashian played a proactive role in ensuring her children felt comfortable around Kardashian's family. Morales said she's "happy" that Kardashian is a mother now after remembering that she longed for a family with Odom. 
"Khloé always did her best to try to include us, and Rob," Morales said. "Khloé always wanted a family of her own, so I'm happy that she has a beautiful daughter now. She got what she wanted."