Did Kourtney Kardashian Ever Want to Marry Scott Disick?
Kourtney Kardashian had a relationship with Scott Disick for almost ten years. Did she ever want to get married at any point?
Perhaps no Kardashian-Jenner romance has been as well-known as Kourtney Kardashian's relationship with her ex-boyfriend, Scott Disick. The couple were first seen together on the opening episode of Keeping Up With the Kardashians back in 2007, and they continued to have an on-and-off relationship for many years.
Despite being together for a long time and having kids together, Kardashian and Disick never got married. However, fans might be wondering: Was marriage ever in the cards for them, and did Kardashian herself ever want to marry Disick at any point?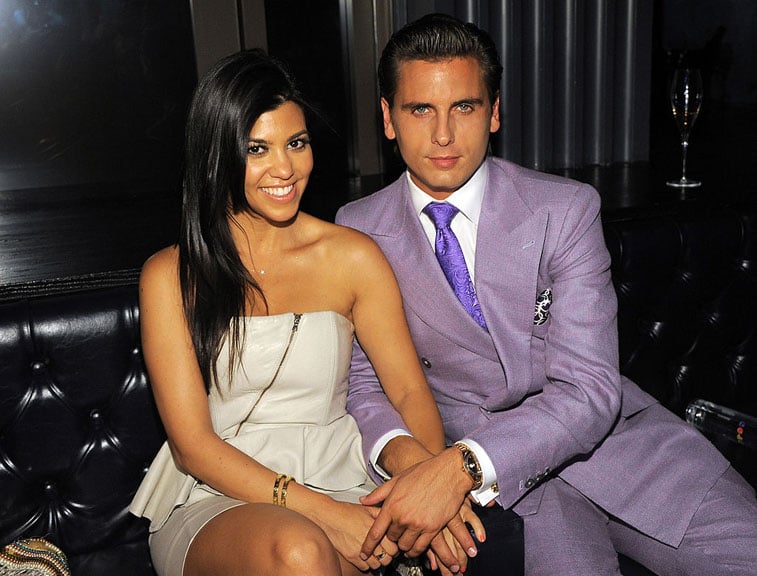 Kourtney Kardashian and Scott Disick's relationship lasted almost 10 years
Kardashian and Disick started dating some time in 2006 after meeting each other at a party. They split up in 2009 after Kardashian discovered that Disick had saved another woman's phone number under "wife" on his phone. The breakup proved to be a brief one because Kardashian and Disick got back together after just three months. However, they would break up and make up a few more times before parting ways for good in 2015.
Throughout their time together, Kardashian and Disick welcomed three children into the world: Mason in 2009, Penelope in 2012, and Reign in 2014.
Did Kourtney Kardashian ever want to marry Scott Disick?
Given how long they were together, it would be surprising if there was no thought of marriage at any point in their relationship.
However, Disick revealed in 2017 on an episode of KUWTK that he actually tried to propose to Kardashian once in the past. She ended up turning him down, saying she was "happy with the way things are."
It's not clear if there was ever a time when Kardashian did want to marry Disick, though she has been open about being hesitant about it. Many fans believe a large part of her hesitation came from Disick's partying habits and alcohol use.
"She's made comments to her family about how his behavior [with money and partying] is exactly why she never married him," an insider told Page Six in 2016. "He doesn't really have a job beyond his club appearances and paid Instagram posts and hasn't given up drinking."
Additionally, Kardashian also admitted that witnessing her parents' divorce when she was young had an effect on her view of marriage.
Is Kourtney Kardashian still open to marriage?
Of course, just because Kardashian did not marry Disick does not mean marriage is completely off the table for her. For fans who would like to see her settle down with someone, fortunately, there is a chance she might do that in the future.
In an interview back in March on E!'s show In the Room, Kardashian revealed she has not shunned marriage completely.
"I feel like I'm really content [right now], but I think if it was the right situation, I think it's something that I would want," Kardashian shared. "But, I don't feel like it's missing."