Did Lady Gaga's Breakup Have Anything to Do With Bradley Cooper?
It was an unlikely match when co-stars Lady Gaga and Bradley Cooper developed an extraordinarily close friendship. It seemed like every time they made an appearance, they were getting closer and closer with each other. They gave each other intimate looks and spoke highly of their relationship.
Although the two were seriously involved with other people, fans couldn't help but wonder if they were actually more than just friends. Bradley is in a serious relationship with Irina Shayk, and the couple even has a child together. Lady Gaga, at the time, was engaged to Christian Carino. However, when the engagement sadly ended, it was widely speculated that it had to do with her feelings for Bradley.
Lady Gaga and Bradley Cooper's unexpected friendship
When Lady Gaga and Bradley Cooper starred together in the wildly successful movie, A Star is Born, fans could not have been happier! The two complemented each other perfectly in the movie, and Lady Gaga pleasantly surprised everyone with her amazing acting abilities. The movie was nominated for several awards, and suddenly, Lady Gaga and Bradley Cooper were making joint appearances almost everywhere.
The friendship grew even more
Naturally, the famous pair were asked about their friendship numerous times and by many people. They indicated they knew that they had a special bond and that they also know that their friendship will last a lifetime. Although the couple seemingly had very strong feelings for each other, they both insisted the relationship was strictly platonic. There were many things that they connected over, and it seemed that the new best friends just simply could not get enough of each other.
Bradley Cooper said he loved Lady Gaga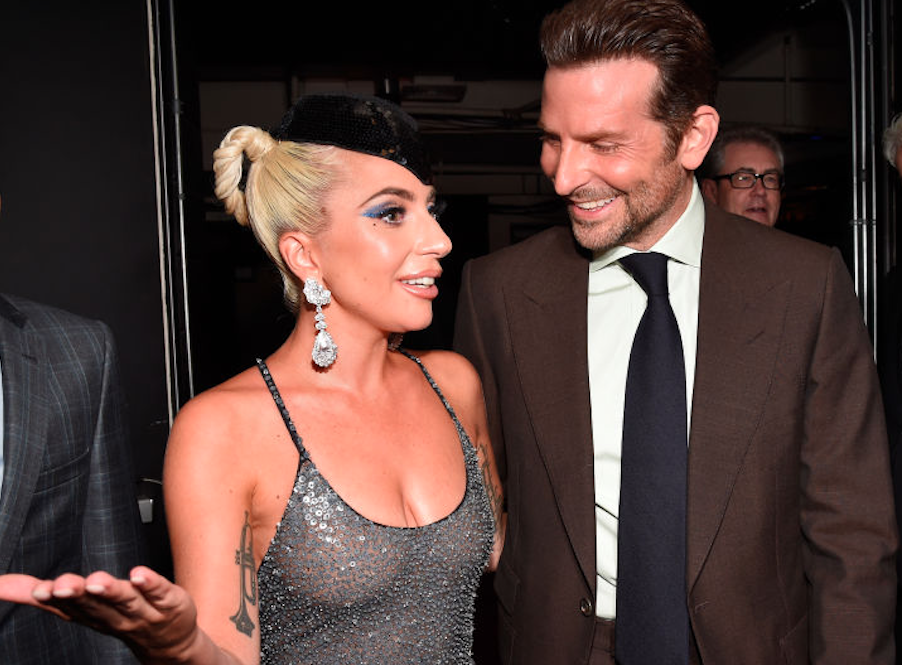 It was not at all surprising when Bradley confessed his deep love for Lady Gaga, however, he insisted it was only as a friend. This seemed strange, considering the amount of chemistry the two had. They not only appeared at publicity events but spent time together on a personal level. After Bradley made a surprise appearance at Lady Gaga's Las Vegas show so that the couple could perform a duet together, rumors began to circulate that the two were actually more than just friends.
Lady Gaga's unfortunate break up
Lady Gaga and Christian Carino had been together since February 2017 and had been engaged for a few months. It was the second engagement for Lady Gaga, and her fans were excited to see her enter the new stage of her life! However, the couple just didn't seem to be connecting on a personal level, and ultimately ended their relationship.
Did the breakup have to do with Bradley Cooper?
Given the strong feelings and close relationship between Lady Gaga and Bradley Cooper, fans couldn't help but wonder if this was the actual reason for the breakup. Although Lady Gaga and Cooper have denied that it is, they still remain very close, and Bradley has remained by his co-star's side throughout this tough time in her life.
How does Bradley's girlfriend feel?
Bradley's girlfriend has not publicly commented on her feelings about the relationship between her boyfriend and Lady Gaga. Given that she and Cooper share a daughter together, they are likely in a loving, stable relationship, and Irina shouldn't have anything to worry about. We all know that Bradley is a very trusting and honest person and that he loves his girlfriend deeply. Although he and Lady Gaga seem to have a very special friendship, it would appear that they are not romantically interested in each other.
What will happen next?
Lady Gaga and Bradley Cooper seem to have a bond that is unbreakable. It looks as if when the two became co-stars, they embarked upon the journey of a lifelong friendship that is truly something special. The two also haven't ruled out making another movie together.