Did Led Zeppelin or The Rolling Stones Sell More Albums All Time?
Obviously, record sales can't tell you everything. Just look at the number of Jimi Hendrix LP sales (23 million) certified by the RIAA. Sure, that sounds like plenty, but it's nothing compared to the Backstreet Boys (37 million). We're not even going to compare the legacy of these two artists.
When you run up to the top of the list, American consumers got it right most of the time. At last count, The Beatles sat in first in certified U.S. sales with 183 million records. Worldwide, many estimate the Fab Four moved over 500 million records.
You could easily argue that type of popularity is warranted. The same applies to Led Zeppelin and the Rolling Stones. If you're a fan of classic rock, you probably have just about every Zeppelin record and several by the Stones as well.
Of course, the Stones have a clear advantage by staying together for so long and laying down some 30 studio albums to Zeppelin's eight. Yet the way Zeppelin sold records erased any perceived edge the Stones might have had.
The Stones have 66.5 million album sales in the U.S.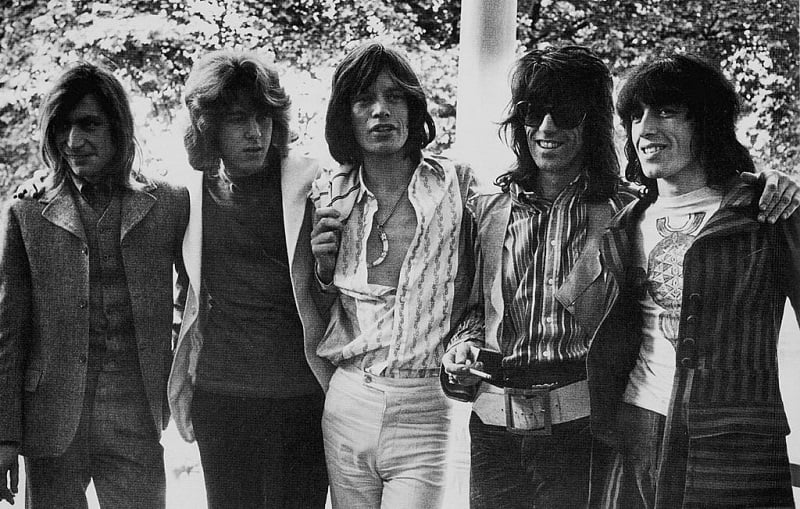 Going by the certified RIAA tally, which covers sales that can be accounted for, the Stones are the No. 13 recording artist in American history. With 66.5 million sales certified, there's only a few folks that can claim more. And this only covers America.
Looking at how the dozens of Stones albums sold worldwide over the years, you're looking at past 200 million. (Some estimates pin the Stones' sales as high as 250 million records.) Certainly, these are eye-popping numbers.
If you're looking for the band's all-time best-selling record, that would be Hot Rocks, a greatest-hit compilation released in 1971. Otherwise, you're not going to find a Stones record that achieved Diamond status (for 10 million sales).
In Led Zeppelin's case, the band has seen five studio albums go Diamond, which forms the backbone of the group's overwhelming sales tally.
Led Zeppelin has over 111 million album sales in the U.S.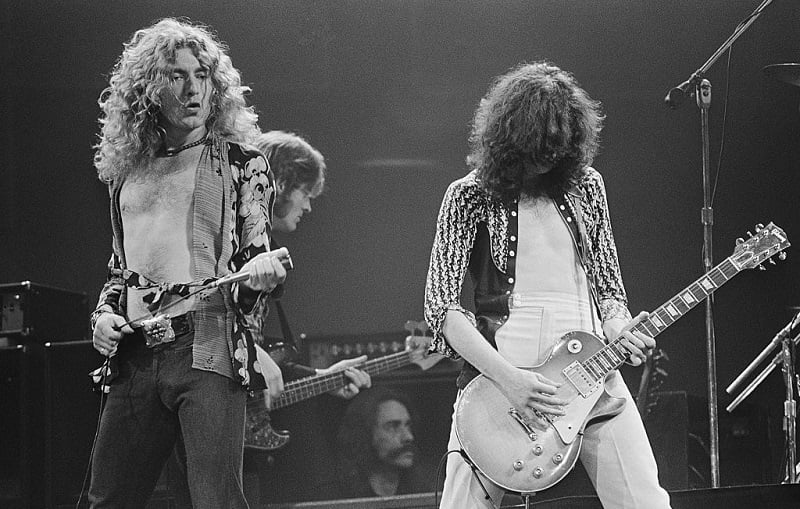 Led Zeppelin's top five albums sold 72 million copies in the U.S., which adds up to significantly more than the Stones' entire discography. Led Zeppelin (10 million), Houses of the Holy (11 million), Led Zeppelin II (12 million), and Physical Graffiti (16 million) were all towering hits.
However, only three studio albums have sold better in America than Led Zeppelin IV (23 million). Unless you're Michael Jackson (Thriller), The Beatles (The White Album), or The Eagles (Hotel California), you don't know what it's like to produce a bigger hit than Led Zeppelin did in 1971.
The same goes for America's best-selling artists of all time. Only four names rank higher than Zeppelin (Elvis and Garth Brooks join the Fab Four and those Eagles on that list.)
So the count isn't particularly close here. At last count, the RIAA had certified 45 million more records to Zeppelin's name than the Stones. Worldwide, that edge holds or even increases, with estimates pegging Zeppelin's total output at over 300 million units.
Check out The Cheat Sheet on Facebook!