Did Leighton Meester Hate 'Gossip Girl'?
Starring on a hit TV series when in one's 20s is really a vulnerable time for any actor, something the entire cast of Gossip Girl had to endure from 2007 to 2012. Five years is a long time to try to keep one's sanity and deal with the complexities of becoming an adult along the way.
Such was the case for Leighton Meester who played Blair Waldorf, the Queen Bee of upper-crust Constance Billard School for Girls. Since the days of the show, Meester has managed to grow into a very sane actress in movies and TV. Most recently, she's been seen in the relatively new sitcom Single Parents on ABC.
Whenever interviewed about Gossip Girl, though, Meester looks back at the time as being more of a mixed learning experience than anything pleasant.
Meester insinuates her time doing 'Gossip Girl' was a little bewildering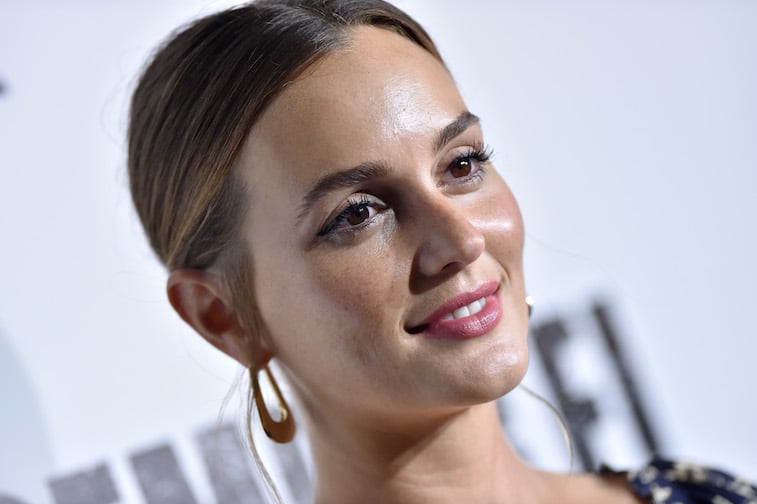 At the time Meester starred in Gossip Girl, she was only 21, a confusing time for most actors when navigating showbiz. When The CW show took off and became a massive hit, Meester found herself in a place of hardly having time to figure out her own life.
According to her own descriptions of filming the series, she said she had to work six days per week for often 16 hours per day. That's a little too intense for someone who just turned a young adult.
Her feelings about Gossip Girl are decidedly mixed as a result of her memories. The big question is whether she really hated acting on the show or just considered it a valuable experience in not what to do later.
In most interviews of late, Meester doesn't want to talk about her time doing the show. During the times she does open up about it, it seems she's still grappling with whether or not it was a positive experience.
She considers it like a time capsule that she wouldn't necessarily want to repeat
Based on some recent comments, Meester says she likens Gossip Girl to how many feel about their high school years. Many people usually look back at those days as not always being perfect, yet necessary in their life development.
Taking the good with the bad, Meester says she wouldn't have traded her experience while never wanting to go back to it. In other words, she learned about the pitfalls of stardom by being on the show to help her navigate her future career. Yet, she has no real nostalgia for the time and still deems it an unhealthy environment.
One can only hope TV shows aren't doing this today to kids in the same age range. They may be, though, and all current shows teens love on The CW could have teen/young adult casts as confounded about their life and careers as Meester was.
Not everybody in the GG cast has the same type of feelings, however. If going by comments recently from the likes of Blake Lively, a reboot is maybe inevitable.
Would Meester bow out of a reboot series?
When the 10th anniversary of Gossip Girl occurred, Meester was interviewed by Vanity Fair asking whether she'd return to the show if it ever revived. At the time, she didn't necessarily say she wouldn't, but didn't show much enthusiasm.
Timing would have to factor into all of it, said Meester, and if positive, public demand. So far, such momentum has maintained with word of a reboot occurring on HBO Max.
In comparison, Blake Lively was more positive about doing the reboot. Should she and the others return, would Meester be a holdout due to her mixed memories of the show?
She may need more time to separate her memories of finding herself as a person then and the show itself, something she seems to still be wrestling with each year.