Did Lil Nas X Just Finally Admit to Being NasMaraj?
Fans have always known that Lil Nas X ran a Nicki Minaj stan account, NasMaraj. However, the entertainer has never really admitted to being behind the account and even outright denied the claims at one point. Now, in a simple tweet, people think that he's finally owning up running it.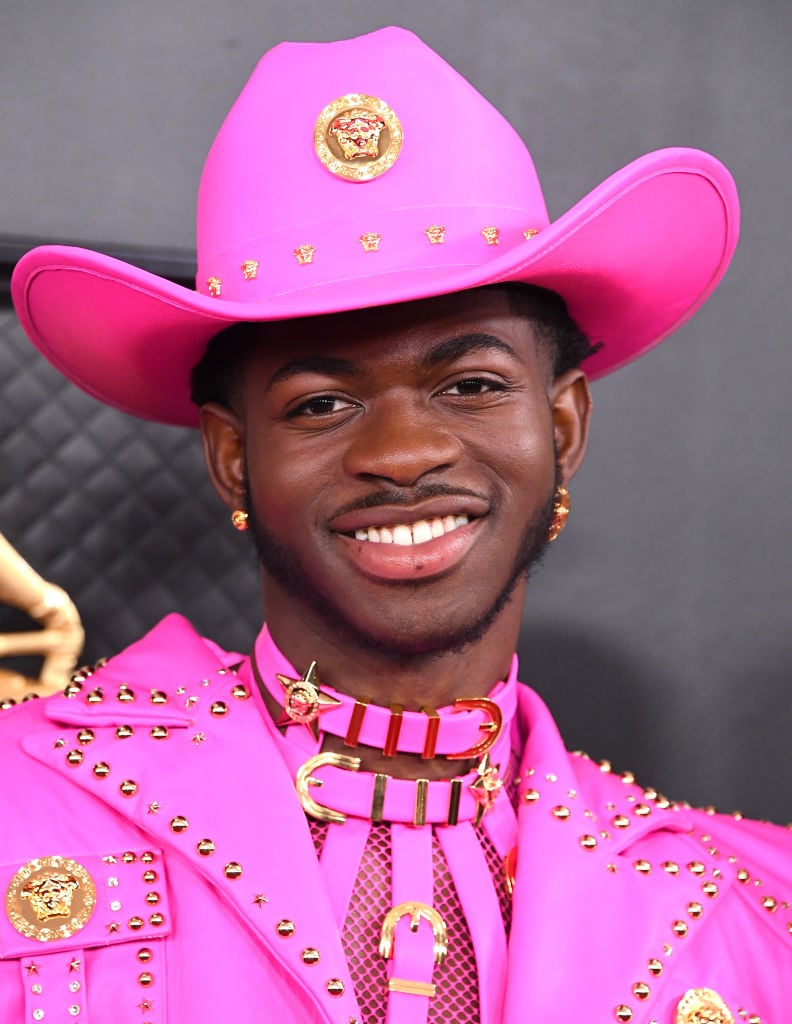 Lil Nas X used to run a Nicki Minaj stan account
An April 2019 article in the New Yorker detailed it all, including how Lil Nas X was a big Tweetdecker, a practice used by stan accounts to go viral, which has now banned by Twitter.
Billboard also reported that Lil Nas X used to run a Nicki Minaj account in March 2019. However, Hot New Hip Hop reported, "Lil Nas X's team has reached out to us to confirm that the Lil Nas X did not run a Nicki Minaj fanpage, despite Billboard's initial reports." Billboard would go on to issue a retraction.
He also told NPR in April 2019, "It's like a big misunderstanding and it's not one that I even want to give the time, because I'm never putting someone as the face of my career. So I don't even speak on it. I just don't even acknowledge it, really. I know even more things are being made up and they're gonna be out there. It is disappointing when a big blog will post something without me talking about it but, I mean, it happens."
Why Barbs started getting upset
Despite the denials and devil's advocate claims that screenshots could be fabricated, it was very easy to do a search on Twitter and learn that the account that was once @nasmaraj could be linked to Lil Nas X. The @nasmaraj account got deleted when Twitter began suspending popular Tweetdecking accounts. He then created @nasmarai, which can be explicitly linked to be an earlier user name of the account which is now @LilNasX.
After continuing to reach major heights and success, and his later work Lil Nas X continued to not publicly acknowledge anything about running the account. This angered Minaj's fanbase, the Barbs, who were upset that the up-and-coming entertainer was not acknowledging he used to be one of them. His debut EP, 7, featured rapper Cardi B on the track "Rodeo."
Many Barbs were upset by this, thinking that Lil Nas X was siding with the rapper who had a feud with his idol.
The recording artist sends out a tweet about being a Barb
In a tweet early Monday morning, Lil Nas X tweeted out, "life is too short to pretend you're not a barb." While he didn't outright confirm that he was NasMaraj, it does seem at the very least, he is poking fun at the whole debacle about him being the operator behind the former Twitter stan account.
While many sent him positive messages, a lot of Minaj fans seemed to be divided on whether they wanted to welcome him back to the fandom or send snarky replies.
One fan also tweeted him, asking him if the tweet was shade against Cardi B. Lil Nas X responded, saying, "They are both dope successful artists who still have so much potential. & i'm so thankful cardi hopped on rodeo. also i don't shade ppl, only positivity here."
Given Lil Nas X's sense of humor, maybe next year he'll find a super funny way to full-on reveal that he was behind the @nasmaraj account once and for all.