Did Marilyn Monroe Have Kids?
Marilyn Monroe's personal life still captivates fans across the globe. Did the actress have any children?
Marilyn Monroe was one of the most iconic Hollywood starlets of all time. Her bleached blonde hair and iconic red lips made her face more recognizable than almost any other movie star who ever lived. In fact, her look is so iconic that she was the subject of a series of paintings by the famous Andy Warhol. Part of the reason that stars like Monroe and other Old Hollywood names like James Dean remain relevant is the fact that their young deaths were so tragic.
Who was Marilyn Monroe?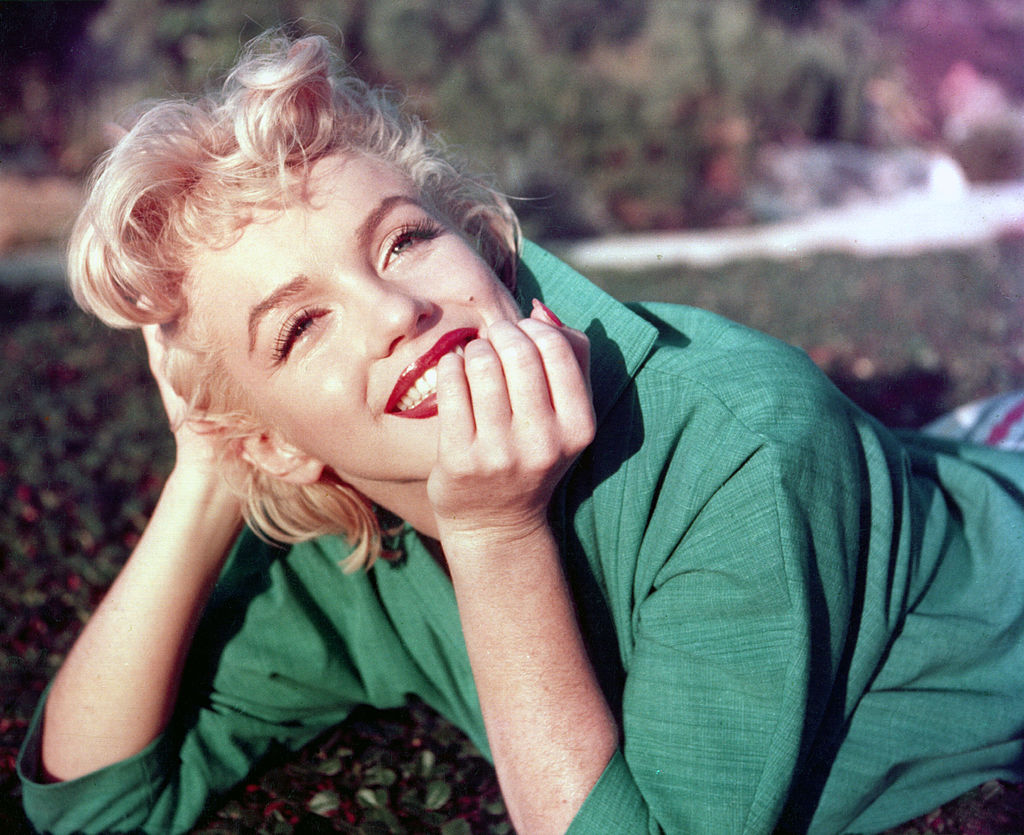 A new documentary about Monroe, coming out on Fox News, has renewed people's interests in the legendary starlet, exposing a whole new generation to her story. There are many myths surrounding her life, especially her love life, such as the one about her possibly having an affair with John F. Kennedy, or the fact that she had had a relationship with Frank Sinatra.
In truth, she was just a teenage housewife who eventually got discovered by a photographer and then used her good looks to make a career for herself outside the confines of a marriage that wasn't working out. While she started as a pin-up who became popular with deployed soldiers, she later starred in a number of feature films, and that's how she made a name for herself in Hollywood.
Was Marilyn Monroe ever married and did she ever have kids?
Monroe was actually married three different times before her tragic death in 1962 at 36. Her first marriage was in 1942 to a man named James Dougherty. She was only 16 years old at the time she married him and she only did so because it was a way to prevent her from having to go back to living in an orphanage.
With Dougherty, she lived the typical life of a housewife at the time but ended up staying with his parents while he served in the Marines for a few years. It was at this time that she joined a modeling agency and decided she might like to start her own career instead, which is part of why they divorced in 1946.
Later, Monroe was married to baseball great Joe DiMaggio in 1954, but things fell about after only a few months of marriage. She then went on to be married to famous playwright Arthur Miller from 1956 to 1961.
Monroe died only a year after that third divorce. Throughout her three marriages, Monroe never got to have any children. This is tragic mostly because the handful of miscarriages she had suffered over the years suggest she genuinely did want to become a mom at some point.
How did Marilyn Monroe die?
Monroe's housekeeper found her dead in her bedroom on August 4th, 1962, when she was only 36 years old. There were a bunch of empty pill bottles with extremely high dosage labels scattered around the bed.
Later, toxicology reports confirmed that the cause of death was indeed an overdose, specifically acute barbiturate poisoning. It was impossible to tell if the overdose had been accidental or not, but many (including the coroner) considered it highly likely that she had died by suicide.
Still, questions remain surrounding her death and there were many who were not totally convinced that there wasn't some kind of foul play involved. Questions remain to this day, which is part of what the upcoming documentary on Fox News will attempt to address.
For instance, somewhere exists an undeveloped camera film where people supposedly had taken pictures of her nude body after her death, so there remain a lot of questions about just what happened in the hours before and after she died. Whatever the case may be, Monroe's fame and mystique continue to make her a figure that fascinates people even more than half a century after she passed.