Did Meghan Markle's Father Win the Lottery?
Meghan Markle's dad saw some good luck in the 1990s.
Meghan Markle and her father have had a strained relationship through the years. Although Thomas Markle Sr. loves his daughter, he hasn't always been the best father to her. But he wasn't always down on his luck — in fact, he got extremely lucky back in 1990 when he played the California lottery.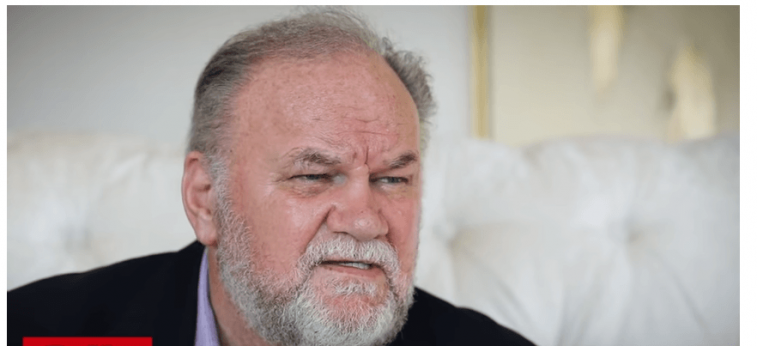 Thomas had a cozy career as a television lighting director
Thomas and his ex-wife, Doria Ragland, met and married in the Los Angeles area. Together, they brought Meghan into this world, but she wasn't enough to make their marriage last. The couple split up when Meghan was only six years old, but she continued to have a good relationship with her father through her childhood. Meghan would often visit her father on set and watch him while he worked. (He was the lighting director for both General Hospital and the sitcom Married… With Children). Although he wouldn't let her watch the sitcom when it premiered because he deemed it inappropriate for her age, it did spark her love of acting, which she has mentioned several times in the past.
But in 1990, he won $750,000 in the California lottery
Although Thomas made a nice living as a lighting director, he enjoyed pressing his luck and playing the lottery now and then. According to a biography about Meghan written by Andrew Morton, Thomas tended to press his luck a bit too much. He reportedly spent thousands of dollars doing so throughout his lifetime. But one day in 1990, taking a chance on the lottery paid off for him; Thomas won $750,000. He used Meghan's birth date as one of the numbers. Despite Thomas spending a lot of money to make the $750,000 in the first place, he did do some good with the cash.
He used part of the $750,000 to pay for Meghan's education
Thomas wanted his daughter to live the best life possible, and that meant enrolling her in an upscale, all-girls private school in Los Angeles. Thomas used a portion of his winnings to send his daughter to Immaculate Heart Middle School and High School. The school has since said that they're overjoyed the Duchess of Sussex attended their academy, and the current student body has noted that Meghan's work for women's rights is nothing short of inspiring.
He declared bankruptcy in 2016 and now lives in Mexico
Although Thomas had a high-paying job and won plenty of money, the luxurious life didn't last. Thomas actually lost nearly everything he had, including his lottery winnings, and filed for bankruptcy in 2016. Business Insider reported that a friend of Thomas' convinced him to invest his money in a startup jewelry company. The company later failed, which sent most of his winnings down the drain. However, he was able to put some of it to good use. In addition to sending Meghan to private school, he also gave his son money to open a flower shop and bought a car for another daughter, Yvonne. These days, Thomas is living in a gated community in Mexico, though he doesn't appear to have the best relationship with Meghan.
Check out The Cheat Sheet on Facebook!