Did Meghan Markle's 'Narcissistic Streak' Lead to Royal Exit Drama? Expert Claims Meghan Put 'Her Own Feelings Ahead of the Dutiful Life'
Prince Harry and Meghan Markle's announcement about taking a "step back" from their royal lives came as a shock to many and the rumors quickly began to swirl that Meghan was to blame for the decision. A psychologist now sheds some light on why Meghan's "narcissistic streak" may have played a large part in the couple's move away from the royal family.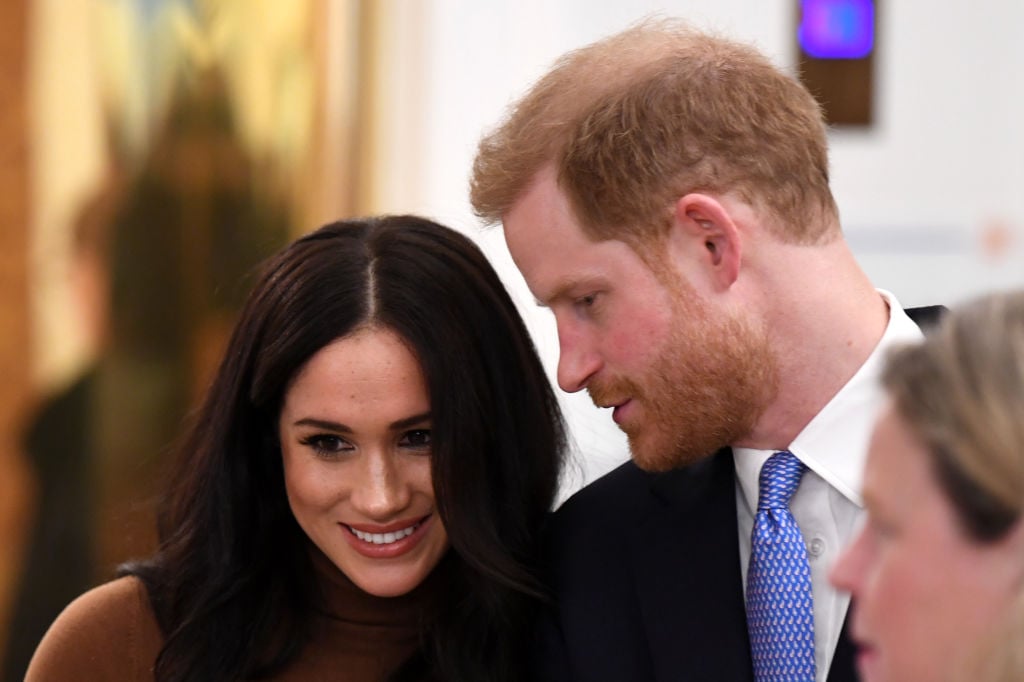 Queen Elizabeth approved Prince Harry and Meghan Markle's request
When the couple first made their announcement, many royal fans wondered what Queen Elizabeth's reaction would be. The queen called a special summit, meeting with Prince Harry, Prince William, and Prince Charles to iron out the specifics of their arrangement.
The Sussexes' plan was approved, with the queen offering her support of their decision, noting in a statement: "Following many months of conversations and more recent discussions, I am pleased that together we have found a constructive and supportive way forward for my grandson and his family. Harry, Meghan and Archie will always be much loved members of my family. I recognise the challenges they have experienced as a result of intense scrutiny over the last two years and support their wish for a more independent life."
Buckingham Palace released a statement to explain the details of Prince Harry and Meghan's roles moving forward, including the pair giving up their HRH titles and public funding, as well as paying back the money spent on their Frogmore Cottage home renovations.
Can Meghan be blamed for the decision?
While the couple shared in their announcement that they had extensive conversations about their plan moving forward, there are plenty of royal fans who believe that Meghan really made the push to leave the family.
Their discussions are, of course, private, but psychologist Jo Hemmings explained in an article for The Sun that there have been signs from the start that Meghan felt "vulnerable" about giving up her independence.
Hemmings writes that she does "believe that Meghan married Harry with good intentions and had every belief she could make a positive contribution to the Royal Family."
She adds that she "can also see how Harry, a vulnerable young man who lost his beloved mother at such an early age, could fall in love with a strong, independent woman who could provide some direction."
The issue, Hemmings believes, lies with the way Meghan wasn't really ready for "the pressure of doing everything by the book and having to follow so many rules once she had entered into the so-called Firm."
Hemmings calls Meghan "an ambitious and determined woman who is not afraid to speak her mind and wants to do things her own way" but it's Hemmings' belief that Meghan "is also vulnerable and perhaps not as tough as she likes to make out." She added that Meghan "became deeply unhappy with royal life and her inability to retain her independence."
Hemmings pointed to some of the behaviors Meghan exhibited in her relationship, "from the white 'boyfriend shirt' she wore right at the beginning of their relationship to the way she looked at Harry and touched him, even in public, Meghan did not shy away from being loud and proud about where she wanted things to head."
Meghan has "a touch of the narcissist"
Hemmings further shares that Meghan "is a strong influence on Harry" and that she "would probably admit that she is strong-willed, not always able to make the sacrifices or compromises which are necessary to accept criticism or interference from the Royal Family."
Hemmings points to Meghan having "a touch of the narcissist about her, putting her own feelings ahead of the dutiful life she signed up to." Meghan's comments during the couple's documentary that "It's not enough to just survive something… You have to thrive," according to Hemmings, "shows how important her own happiness and wellbeing is to her."
So did Meghan push Prince Harry into this exit decision? Hemmings notes that "many strong and influential people have that narcissistic streak. They find it hard to tolerate a situation that makes them feel distressed or to manage a situation over which they have little control."