Did Meghan Markle or Prince Harry Say 'I Love You' First?
Meghan, Duchess of Sussex and Prince Harry have been at the center of many controversies since beginning their historic relationship. With their unprecedented decision to step away from their royal duties in order to live a life better suited to their personalities and less firmly in the spotlight, the pair have definitely reshaped the way that people talk about their marriage. 
As the growing family settles into their new life in America and their new placement in the world of fame, fans are still interested in little tidbits about how it all began. One thing fans might wonder is who said "I love you" first. 
Meghan Markle and Prince Harry have an adorable relationship
There have been critics of Meghan and Prince Harry from the very beginning of their relationship. It's undeniable that some of these criticisms have been rooted in racist reactions to Meghan's racial background.
Setting aside the bigoted response for a moment, though, many fans were absolutely smitten with this couple and their adorable relationship. The pair met through a mutual friend in 2016. At the time, Meghan was an actor on the show Suits, and she went on a blind date with Prince Harry while visiting London.
Each was adorably oblivious to one another's famous lives. Prince Harry didn't watch Suits; Meghan didn't follow the British royal family. Despite their famous backgrounds, they were just two people getting to know one another. 
After their first blind date, they met again at the same restaurant the next night. Their third date definitely upped the ante. Prince Harry flew Meghan to Botswana, and the couple spent five days together. A year and a half later, they were engaged, and their gorgeous wedding took place in May 2018. 
The Duke and Duchess of Sussex ruffled feathers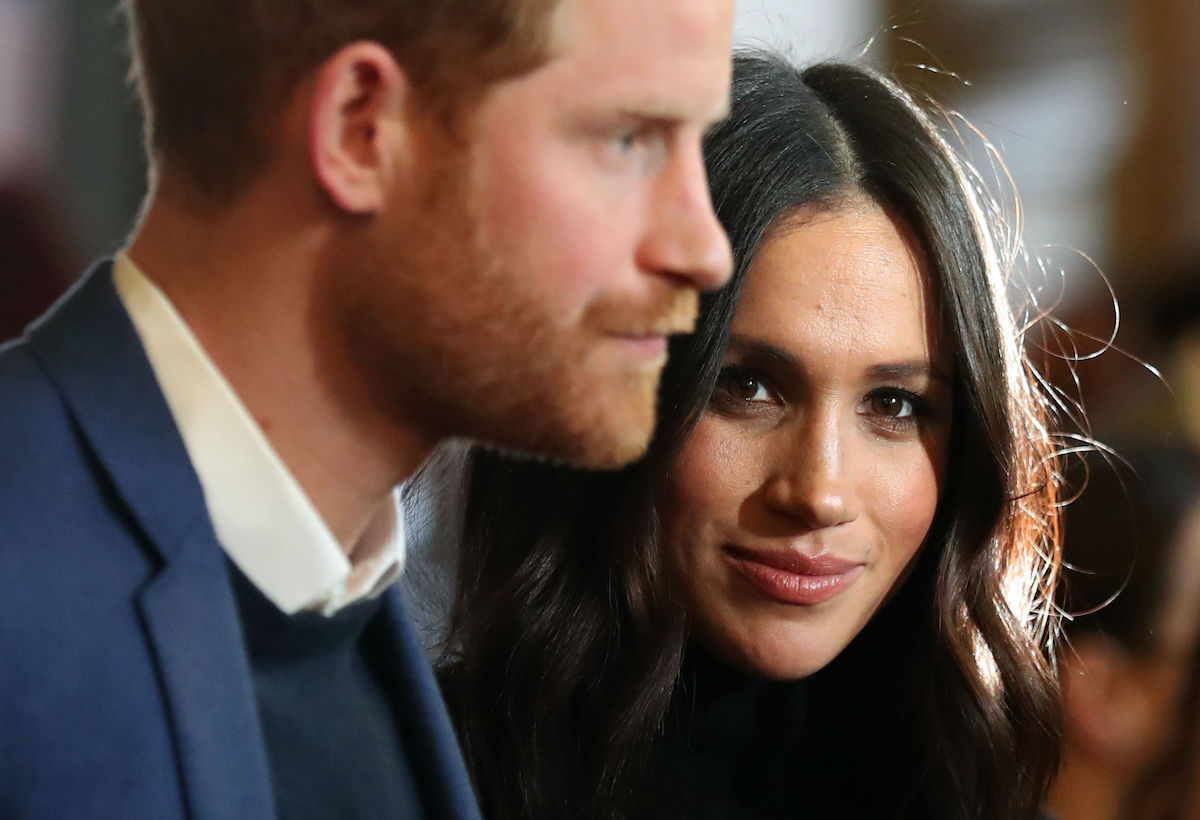 From pretty much the moment the wedding started, it was clear that the Duke and Duchess of Sussex were not going to be beholden to royal protocol. Meghan was constantly scrutinized for the little ways that she refused to follow the royal rules, and many people praised the couple as progressive thinkers who were challenging outdated norms. The wedding was also full of little moments of PDA that demonstrated just how much this pair truly adored one another. 
Once Baby Archie joined the family, it seemed that there was a shift in the response to the public. Meghan had already faced a lot of cruel headlines and negative attention in her royal role, but the Duke and Duchess seemed less able to tolerate the mistreatment once their son was born.
As the public angrily demanded more and more access to the family, Prince Harry — likely remembering how he tragically lost his own mother in part due to aggressive paparazzi — became even more protective of their privacy. 
Who said 'I love you' first? 
Now that the pair has made the shocking decision to step away from royal duties entirely in order to protect their privacy and live their lives the way they want, fans are even more interested in this story tale marriage. Clearly, their love for one another and the family they're building was enough to give up a guaranteed life of fame and luxury, so it must be made of some very powerful love. 
Speaking of love, a new book about the couple purports to share some details about their earliest days together. As Glamour reports, the couple exchanged "I love you"s just three months into their new relationship.
Who said it first? According to an upcoming book — and the authors say they got it straight from one of Meghan's close friends — Prince Harry was the first to confess his love. However, Meghan immediately said it back. Shortly after that, the pair started planning their future together.